The internet is heaving over an almost-zero effort recipe that ends up like you just killed it on Ready Steady Cook.
Kitchen genius Vicki posted her recipe for epic roast spuds to Facebook… which has just two ingredients.
Obvs, one of those is potatoes.
The other? French Onion soup mix.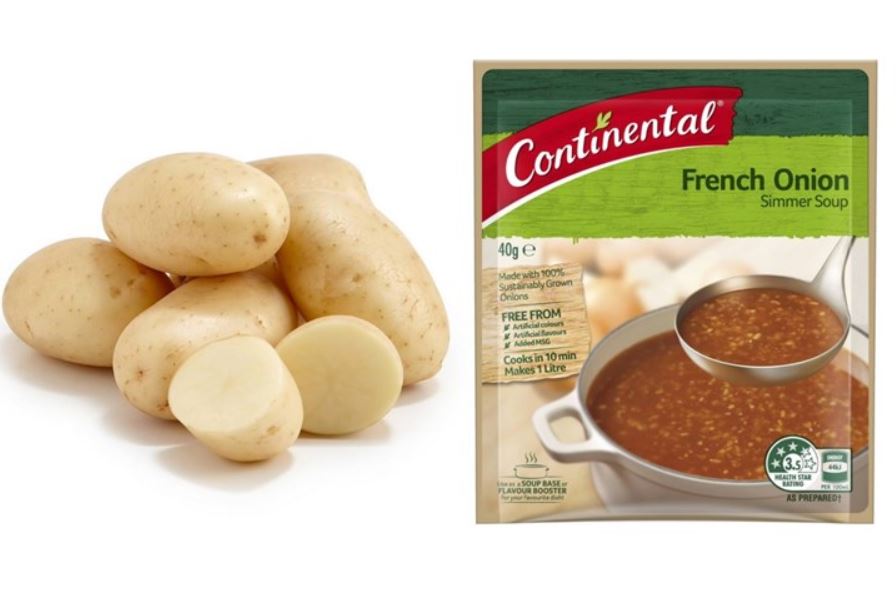 Vicki described it as her "best food hack" before getting into it.
"When doing roast spuds, peel, cut and place in baking dish then …. get French Onion dry soup mix and sprinkle over top of spuds. Then sprinkle your oil over that and bake. It's the only way I do roast spuds now …'