A beloved West Aussie pie shop has just had one of their pies blessed by the Pope.
Yep.
To prove that their new pie, Meatballius Maximus, is truly Italian, Jesters decided to see if it would pass the ultimate test – being blessed by the Pope himself.
And it did.
The pie now has a gold-embossed certificate to prove it. Seriously.
In a statement, Jesters said they weren't even sure they could have it blessed by the Pope but thought they'd give it a shot.
They called the Vatican and the plan immediately failed.
Turns out you can't just phone the Vatican.
Instead Jesters went through a local parish, filled out a few things on the Vatican website and now, they had a legit #blessed pie.
To this day, Jesters aren't too sure why the Vatican decided to give the pie an official blessing, but here we are.
But will you be blessed if you eat the pious pie? Jesters said the blessing was non-transferrable. So, no.
While it's available for a limited time, Jesters are giving away 100 Meatballius Maximus pies… All you have to do is post a pic of you praying for pie on Facebook or Instagram, tagged #blessedpie. Most creative pics win!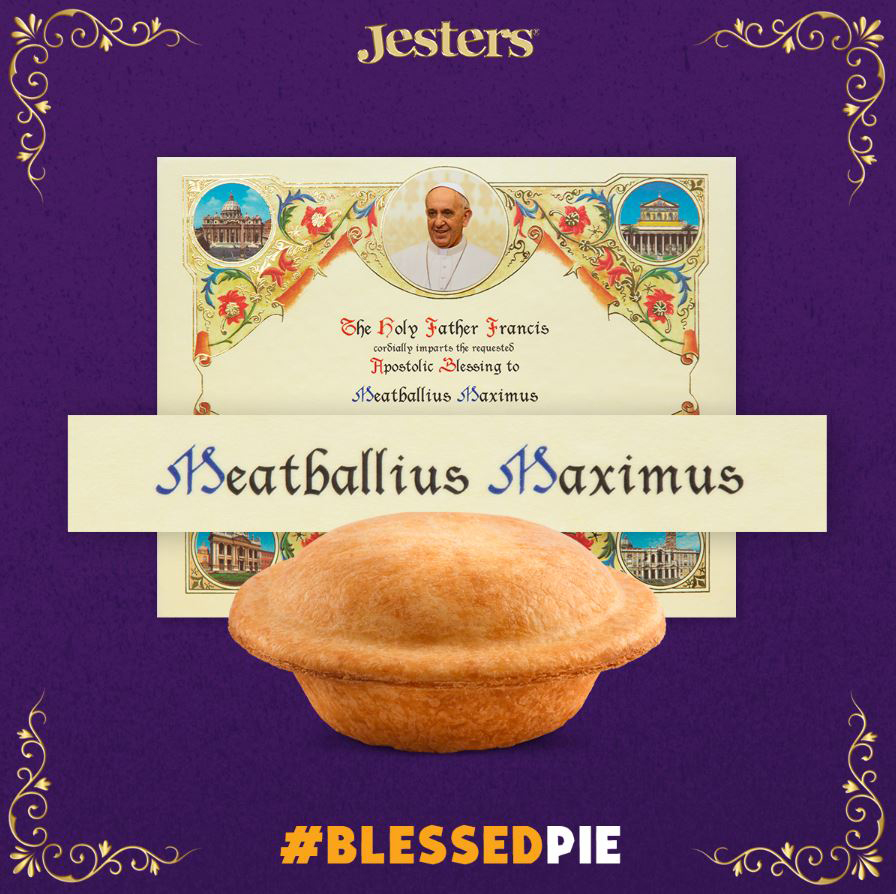 Missed Clairsy & Lisa? Catch up by clicking play below!