For all it's shortcomings, social media can lead you to some true marvels.
A request on a Perth foodie page just casually looking to see if a 1kg jam-and-cream doughnut even existed… has led to the discovery of a bakery that makes doughnuts weighing 3kgs.
Ooof.
The Surfside Bakery in Singleton does three sizes of jam-and-cream (and custard) deliciousness: Super, Mega and Monster.
The Monster is $40. And it's double-barrelled.
Behold: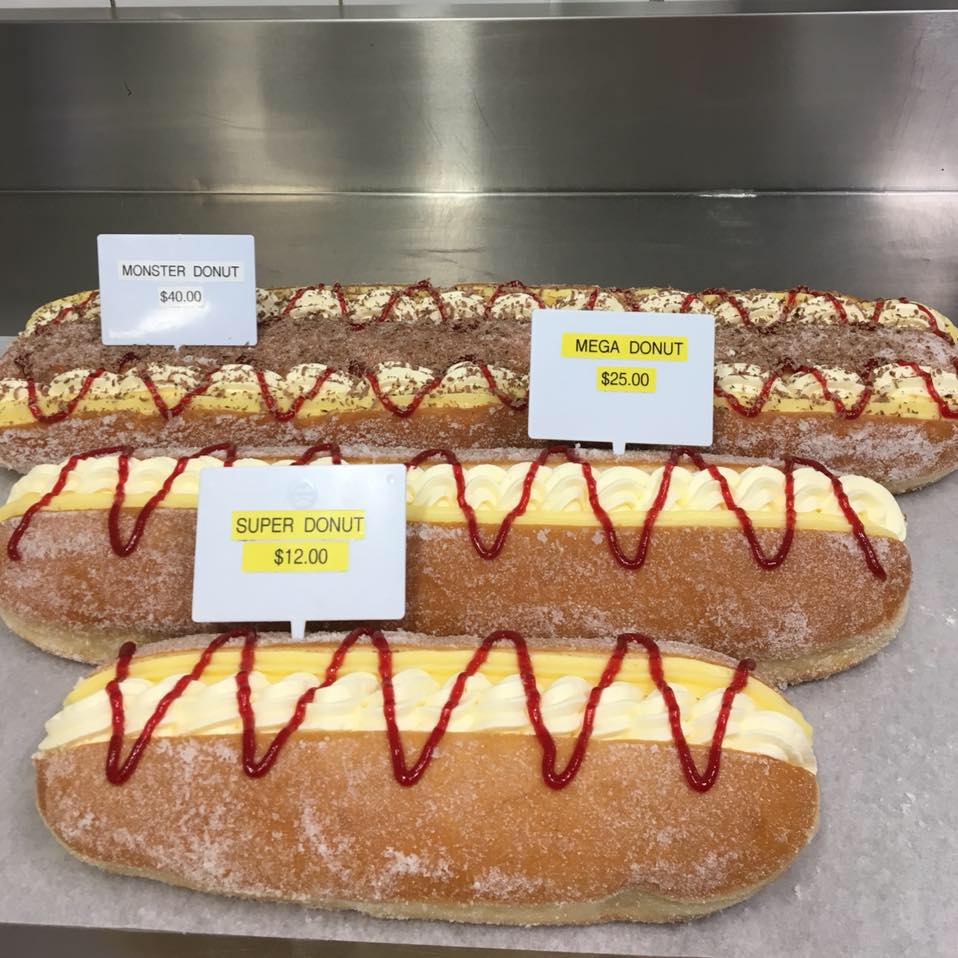 "We had their 3kg for our wedding cake, bloody great," wrote one fan.
To really appreciate the sheer girth this unit, here's a human for scale: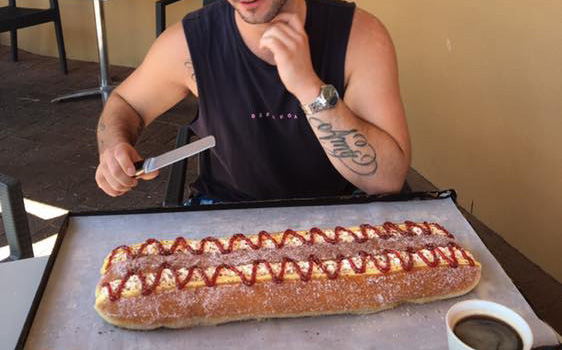 They also offer the 'Monster Doughnut Challenge' where if you can eat one in 30 minutes or less, and keep it down, you walk away with $200 and a spot on the Wall of Fame.
Missed The Bunch with Clairsy & Lisa? Catch up by clicking play below!