It's been revealed that another Perth bakery has a doughnut that's over a kilo and we are here for it.
Earlier this week, it came to our attention that the Surfside Bakery in Singleton does three sizes of jam-and-cream doughnuts – the biggest, the Monster, weighs in at a heart-stopping THREE kilograms…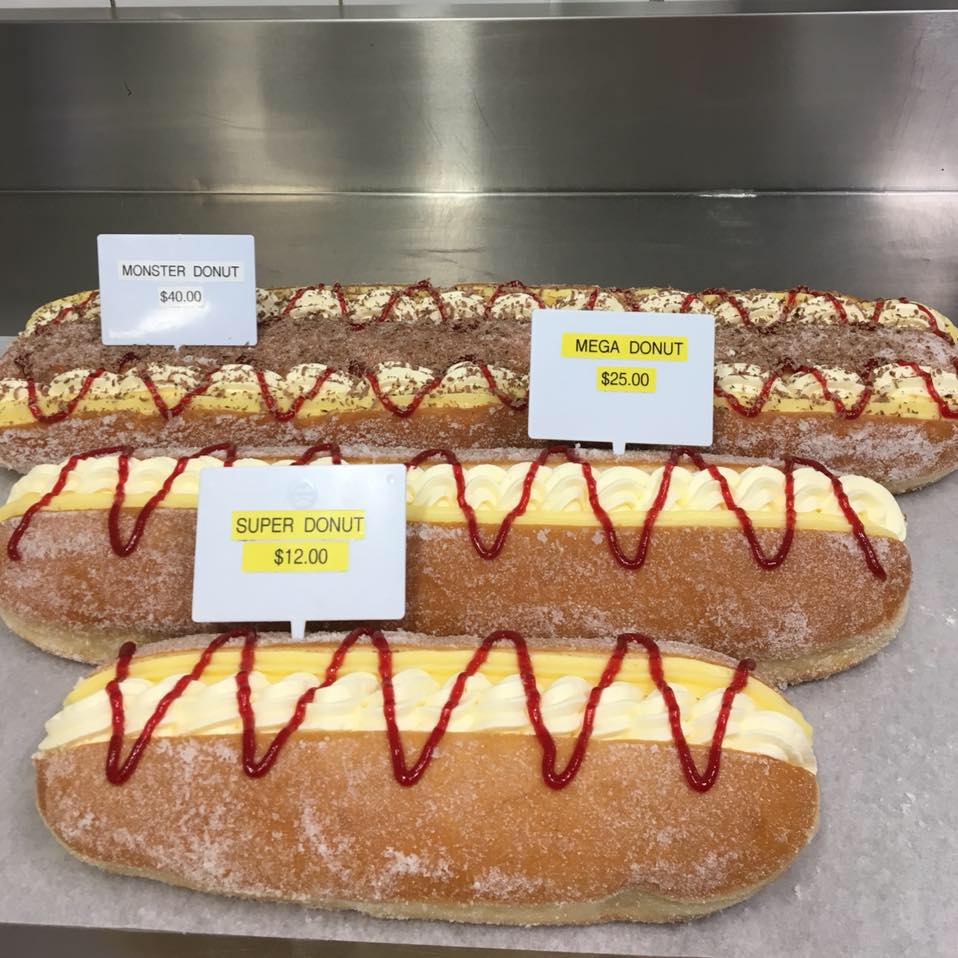 Human for scale: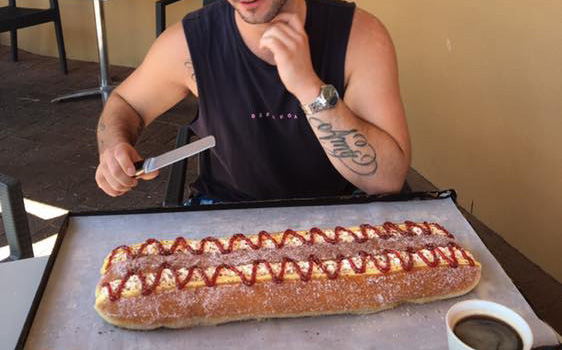 While it doesn't have quite the same gravitational pull, it seems Honey's Bakehouse has come to the party with a doughnut full of fresh cream, chocolate mousse and has Toblerone, Maltesers and Tim Tam crumble on the top… which tipped the scales at an impressive 1.2 kilos.
"Who wants to die?" Honey's said in the caption, as well as a warning to eat it at your own risk.
It seems this unit was created after Honey's was sent his glorious picture of a 1kg jam-and-cream doughboy…
Will any other Perth bakery take on this seemingly growing 'challenge'?
We'll soon see.
Missed Clairsy & Lisa? Catch up by clicking play below!