At the moment during this period of self-isolation, we should say that the thing that we miss the most is our family and friends.
But a good ol' pub feed is definitely a close second!
At the moment we sadly can't venture out to our favourite local for lunch or dinner, but thankfully we can bring some of the pub feed home to us thanks to, what else, but ALDI.
Coming to their Special Buys aisle next week is your very own Pie Maker. Yep, it's never been more simple to create your own pub-style pie from the comfort of your own home.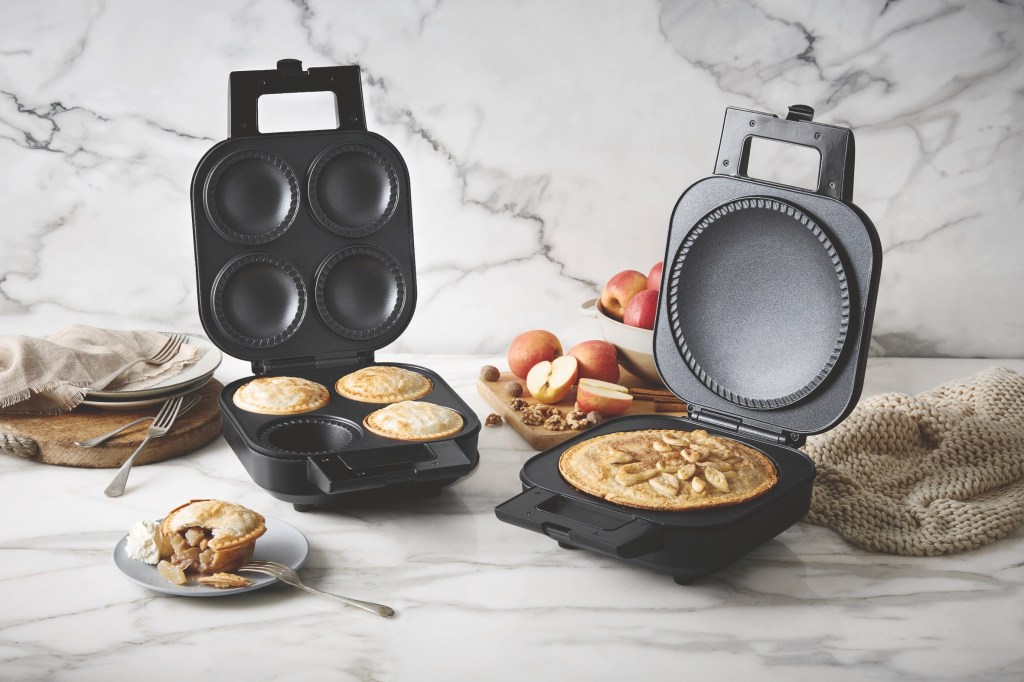 All you need to worry about is choosing which sides you want to put with it… Hot chips, mashed potato and veggies, a salad (if you're trying to stick to the iso diet) if it's a meat pie or, if it's a sweeter pie you have a hankering for, pair it with ice cream, custard or whipped cream (or all of it, hey they're your rules) – the possibilities are endless!
The pie maker comes in both a family pie size or a smaller, four individual pie size.
And it's also perfect timing as we're all experimenting in the kitchen at the moment!
The pie maker goes on sale at ALDI stores Saturday May 9!