Why dirty up a pair of sneakers when you can buy them that way?
Thank the LAWD for Gucci.
They've come up with a pair of retro-looking trainers in their trademark colours of red, green and… something that looked like it was once white but now looks like it's spent a few months at the bottom of a teenage boy's gym bag.
And they're not even discounted.
The dirty-looking Screener Leather Sneakers start at $1175.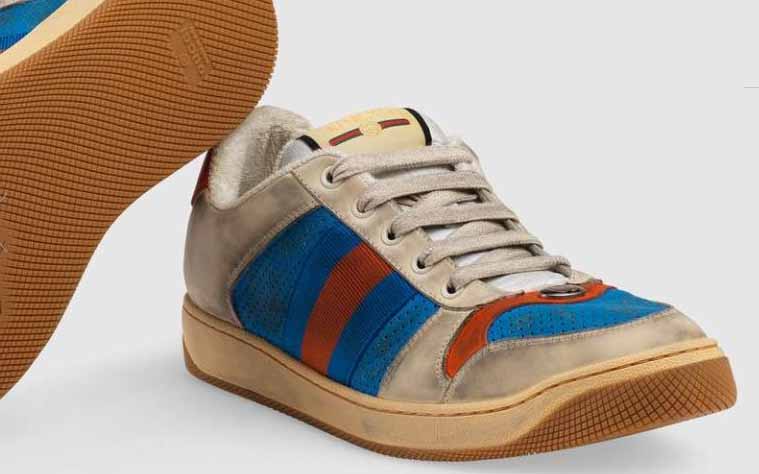 Yep, the price-point goes up from there.
The high-top kicks that look like they've just made it out of Tough Mudder are $1260.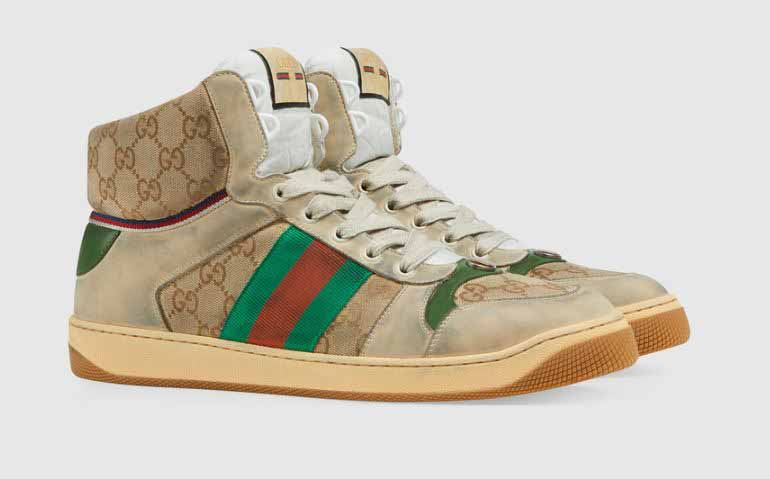 Hilariously, the version with crystals (yes, dirty shoes adorned with a sweeping garland of shiny crystals) could be yours for just $2015.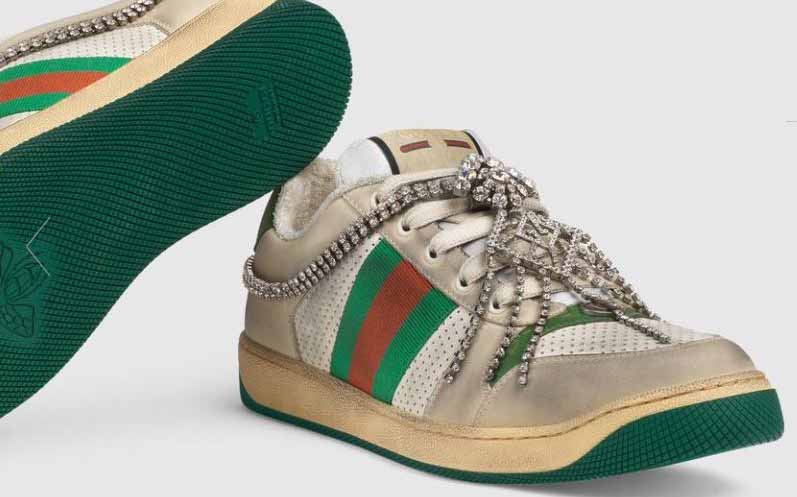 "Influenced by classic trainers from the '70s, the Screener sneakers — named for the defensive sports move-feature the Web Stripe on the side and vintage Gucci logo, treated for an allover distressed effect," the sneaker's description says.
Our fave part? The cleaning instructions:
"Clean when the shoe is dry, using only neutral or same-colour products to avoid staining."
LOL.
Go home Gucci, you're drunk.
Missed Clairsy & Lisa? Catch up by clicking play below!