An Aussie tradesman has revealed how he was able to lose a staggering THIRTY kilograms in only two months.
Brad Walker, 32, told Daily Mail Australia how his battle with obesity was affecting his life.
'I was so ashamed and was giving up to the fact that I was going to be big all my life. I was depressed and felt I had nothing to offer really purely because of my size,'
'I was lucky and met a woman who loved me for who I am, but I knew I had to work on myself for myself first, before doing it for others.'
'Initially, I did the usual go to the gym and that helped a bit. Six months of hard work allowed me to lose 10 kilograms. But come Christmas I lost control and put it back on.'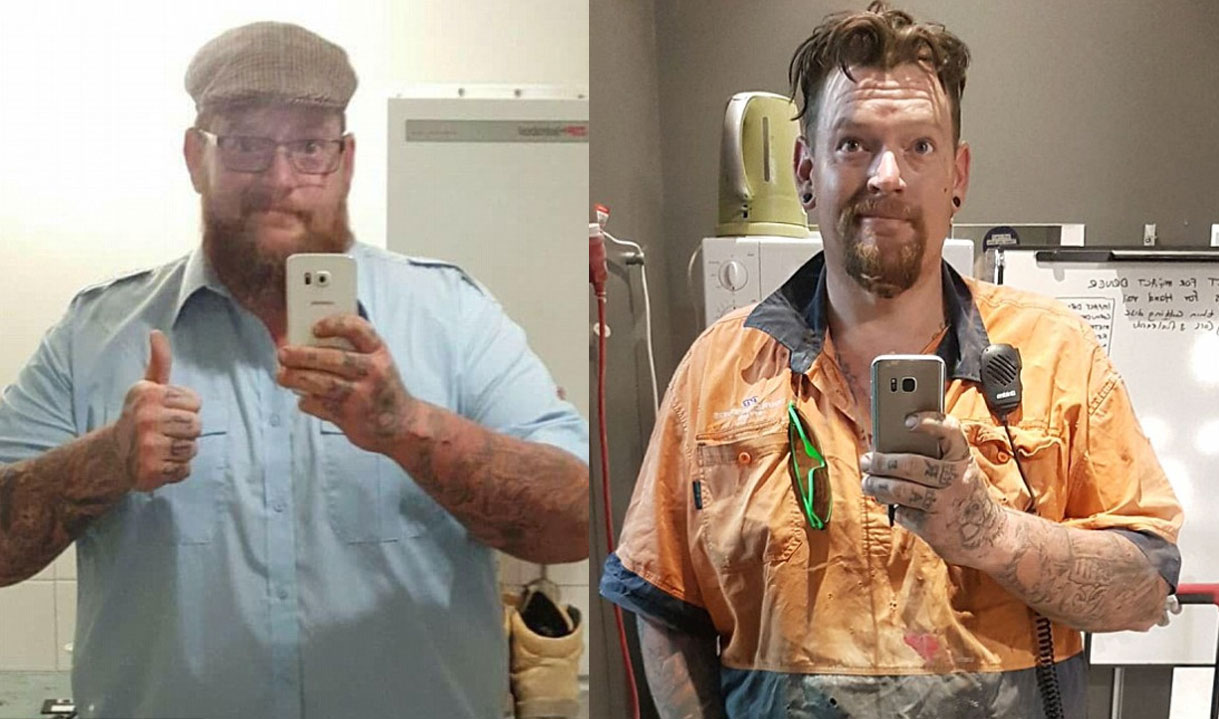 Brad's mum suggested a new diet plan including strict clean eating, and 'diet drops' which lessen cravings for sugar.
'Before I started the diet, I was 150 kilograms. I have very few photos of myself before because I was ashamed of my body and hated being anywhere near a camera.'
'I was a massive sceptic and didn't believe this could work, but I knew I had to try something different,'
Mr Walker claims fitness played just a small role in his weight-loss.
He stopped eating fast food such as McDonald's, pizza, chocolate and lasagne.
'When I was out at a celebration and couldn't drink it's hard, but I figure if I put in the hard yards, it's going to pay off.'
Now down to 118 kilograms, Mr Walker says, 'I wanted to change, for me and no one else. I'm more determined now to succeed than I have ever been in my life.'
'I feel so much better. I breathe easier, I feel lighter. I am playing sports for the first time in ten years, and I know soon I will be able to achieve my number one goal, which is to walk into a regular men's clothing store and buy a shirt off the rack.'
Missed Clairsy & Lisa? Catch up by clicking play below!