OK, who remembers using a Redskin lolly as a lipstick? Just me? Oh good.
Well, get ready for your inner-child to start screaming with joy because Allen's and Sportsgirl have dreamt up something that's straight-up something outta the Wonka factory.
A heckin' seven-piece BEAUTY line.
The sweet-as-sugar 'Allens X SG' collection pays homage to the most beloved Aussie sweeties such as Sherbies, Fantales and Freckles.
Let's check it out:
What is it: Eyeshadow palette
Lolly inspiration: Freckles
Price: $29.95
Description: 'This chocolate scented eyeshadow palette includes 18 shades'
What is it: Lip Trio
Lolly inspiration: Jelly Beans
Price: $19.95
Description: Deliciously scented like your fave jelly beans, vanilla, strawberry & raspberry, they will have you looking gorgeous.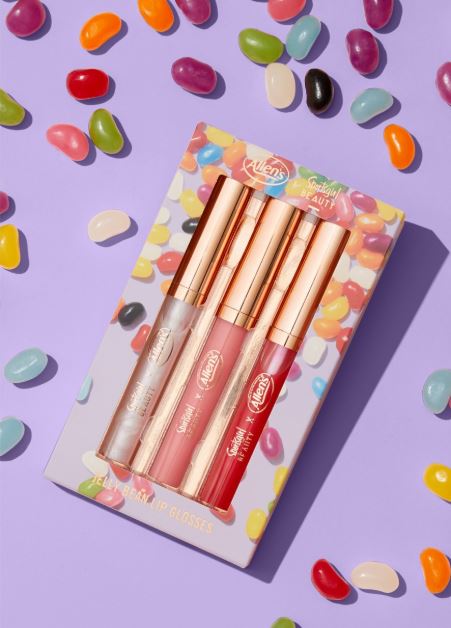 What is it: Illuminating Palette
Lolly inspiration: Sherbies
Price: $19.95
Description: Shimmer & shine, it's sherbert time! This illuminating palette trio is the sugar high you have been dreaming of.
What is it: Body Mist Trio
Lolly inspiration: Party Mix
Price: $19.95
Description: Time for your sugar hit. Get mystified with this body mist trio, sweetly scented like your fave party mix.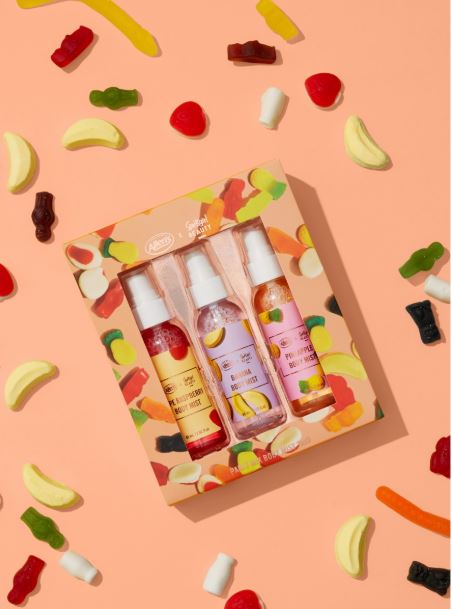 What is it: Glow Cream
Lolly inspiration: Fantales
Price: $12.95
Description: This glow cream is choc caramel scented, just like Fantales.
What is it: Body Scrub
Lolly inspiration: Strawberries & Cream
Price: $14.95
Description: Become the sweetest version of yourself with this sweetly scented strawberries & cream dry body scrub.
What is it: Nail Polish
Lolly inspiration: Peaches & Cream
Price: $14.95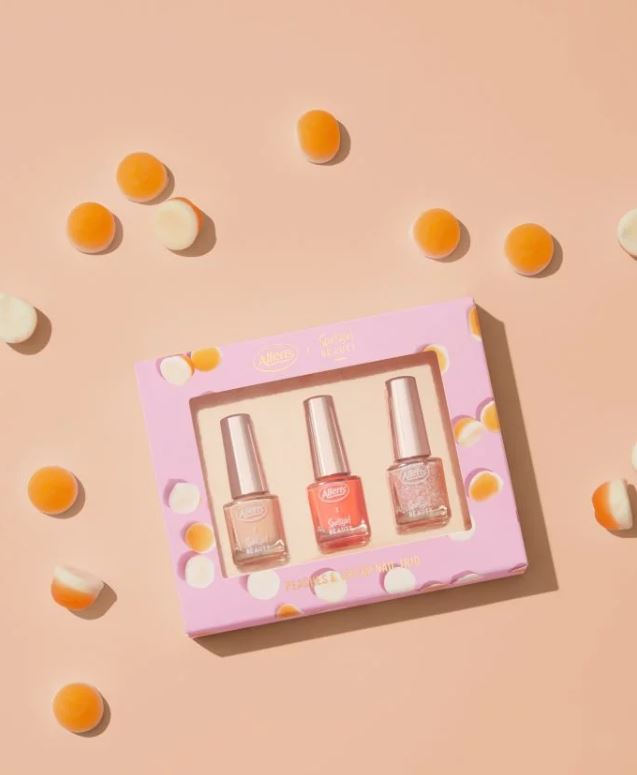 OK, so, there aren't any Redskin lipsticks. You'll just have to use an actual Redskin lolly for that. Soz.
Missed Clairsy & Lisa? Catch up by clicking play below!