A Sydney woman has learned the super gross gag hard way that you should always remove your makeup, particularly your eye makeup, before bed.
Theresa Lynch, 50, sought medical advice after the eyedrops she was using to soothe an irritation and discharge which had developed weren't working.
What they found was truly eye-watering.
The little black lumps discovered lodged under her eyelids was found to be the build-up of mascara.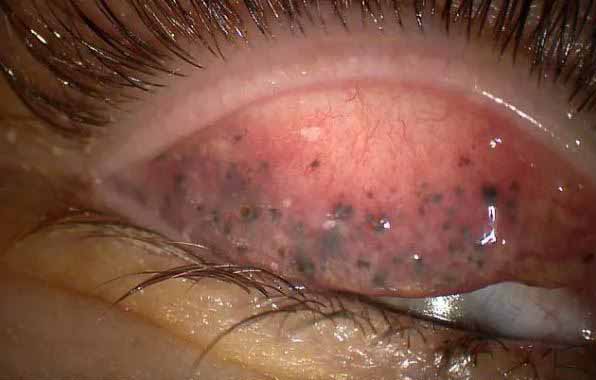 "[The lumps] were embedded so deep that particles were building up on top of each other. I was so uncomfortable. My eyelids were swollen and heavy because I left it for so long," Ms Lynch said.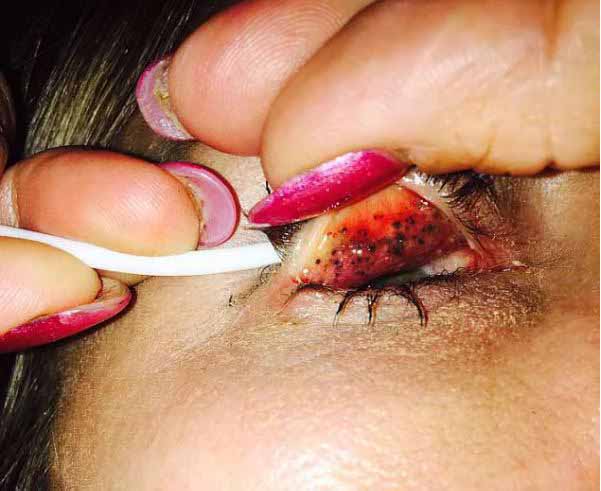 But before you throw out your Waterproof Great Lash, it's worth noting that Theresa basically never washed her mascara off.
How long? 9gag reported it was 25 years. WTF.
"I had fallen into a bad habit of wearing a lot of makeup and not washing it off," she said.
"I should never have let it get this far."
Her doctor said she hadn't seen anything like it and that she could've gone blind.
"Every time Theresa was blinking these bumps were rubbing on the surface of the eye and they pose a risk to her vision," Dr. Dana Robei said.
"She has suffered permanent scarring on her eyelid and the surface of her cornea. The symptoms are like somebody throwing a handful of sand in your eye, it's constantly irritating."
For the love of God, pass the micellar water.
Missed Clairsy & Lisa? Catch up by clicking play below!