OK, so we're not even at the Christmas holidays yet but there's something about the Easter break you need to know… like now.
We found a way to maximise your annual leave by magically turning three days into 10 consecutive days off.
All you need to do is book off April 23, April 24 and April 26.
That's it.
The way the calendar falls, the gaps are filled in by official public holidays and weekends…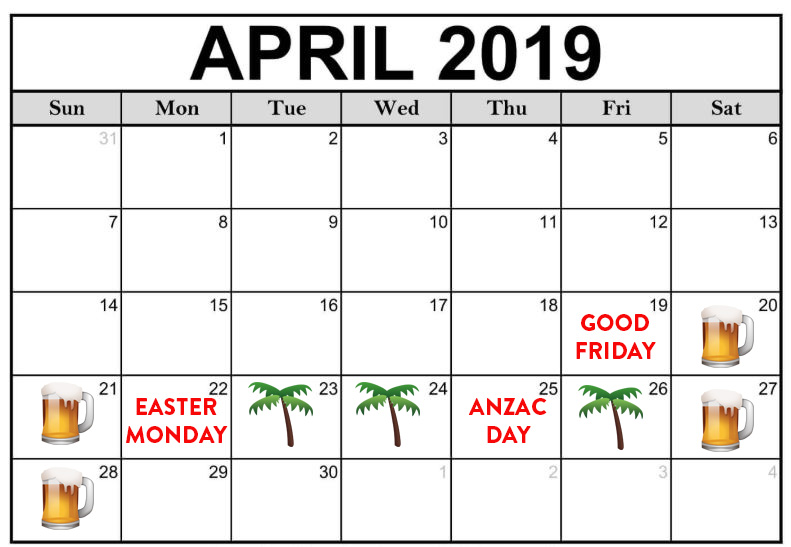 You'll get 10 consecutive days off starting on April 19th, which is Good Friday, and ending on April 28th.
TAH DAHHHH
Missed Clairsy & Lisa? Catch up by clicking play below!