The $29 Kmart Pie Maker is a bit of a revolution for all your make-four-pastries-at-a-same-time needs
This wonder can create pies, pizzas and even pancakes but what's got Kmart fans flipping their tits is a NUTELLA DOUGHNUT hack.
In a post to the Kmart Mums Australia Facebook page, group member (and legend/icon) Linda says the $29 pie maker can make
HOW TO MAKE THE NUTELLA DOUGHNUT:
Makes 12 doughnuts.
1 Cup self raising flour
¼ Cup caster sugar
¾ Cup milk
2 eggs
Lil bit of vanilla essence
2 Tablespoons vegetable oil
60g melted butter
Nutella (1 teaspoon for each doughnut) (or tablespoon) (we're not the boss of you)
In another bowl, get some cinnamon sugar & caster sugar for rolling ya doughnuts in.
1. Put self raising flour, melted butter and caster sugar in a mixing bowl.
2. In a separate jug, add milk, eggs, vanilla essence and vegetable oil.
3. Pour mixture in to flour mix, whisking until combined.
4. Heat up pie maker, and spoon in mix until it's just below 3/4 full.
5. Add a blob of Nutella into each pan.
6. Close the lid and cook for 8-10 minutes.
7. Remove doughnuts from pie maker, brush all over with butter and toss through sugar and cinnamon mixture.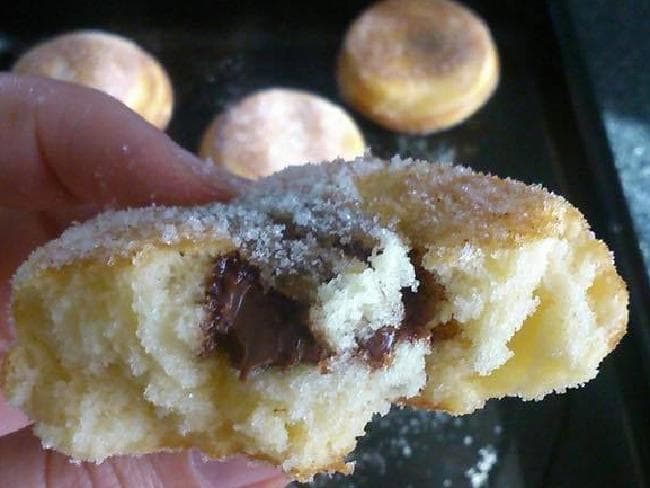 Bake away and have yourself the best winter ever, you have permission.
Missed Clairsy & Lisa? Catch up by clicking play below!