WARNING: Distressing content
(but it does end well)
Things weren't looking good for Ellie Mae.
She was in such a bad way, it was near impossible to tell that she was even a dog.
Even more distressing was that Ellie Mae was brought to the Nebraska Humane Society via a plastic container because she couldn't walk, or even move.
It's understood her owner had died and Ellie Mae was eventually found by those sent in to clean the house.
The NHS said they were 'dumbfounded' at her condition, but immediately got to work.
Here's the story in pictures…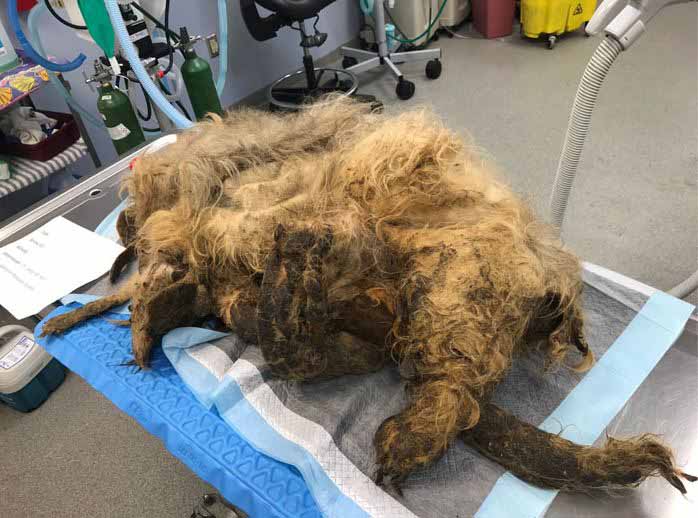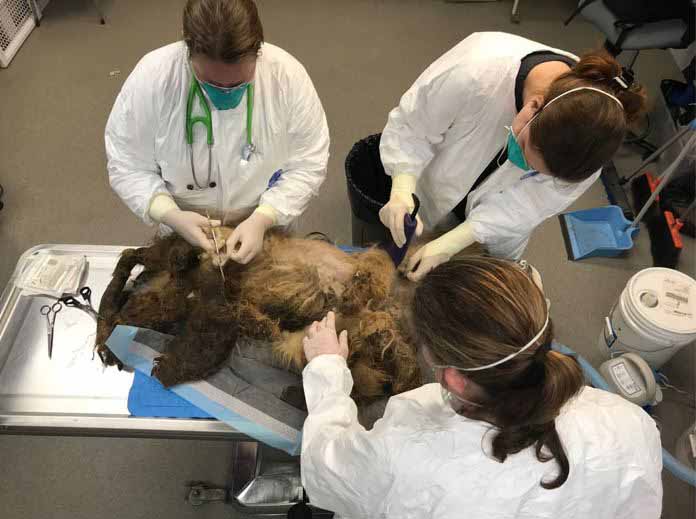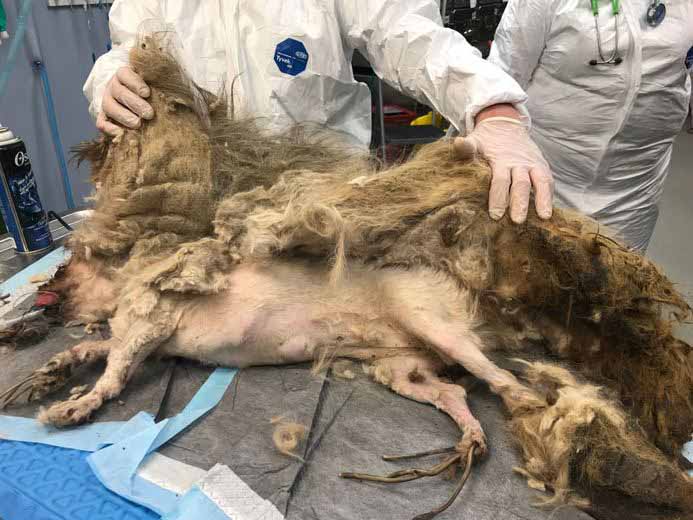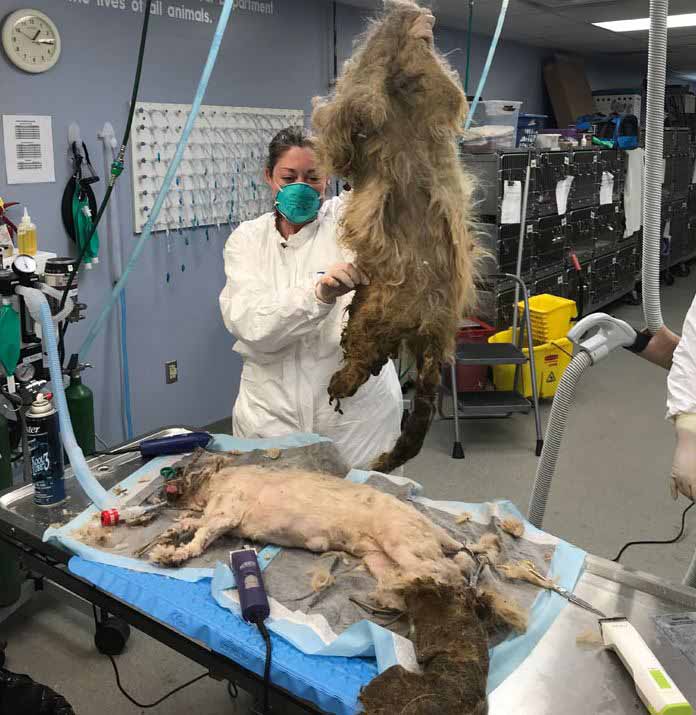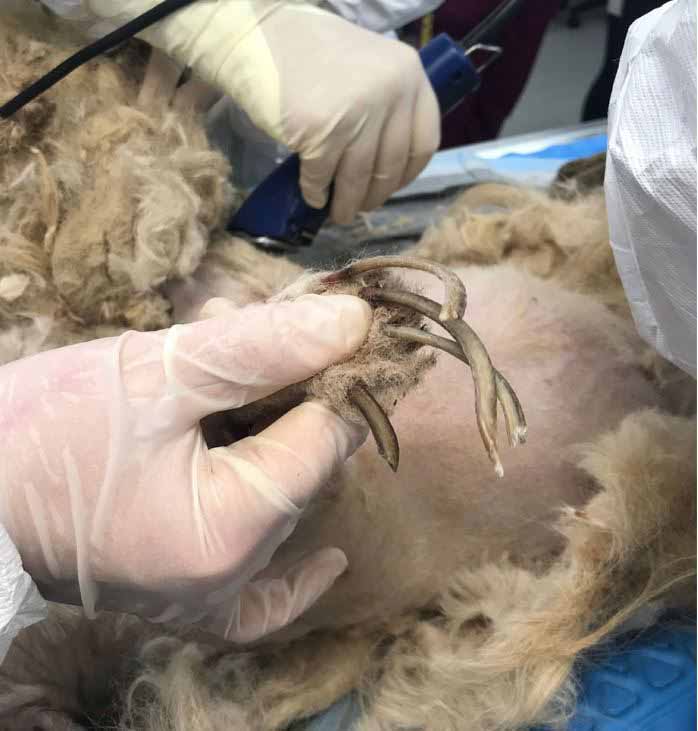 After her makeover, Ellie Mae was unrecognisable…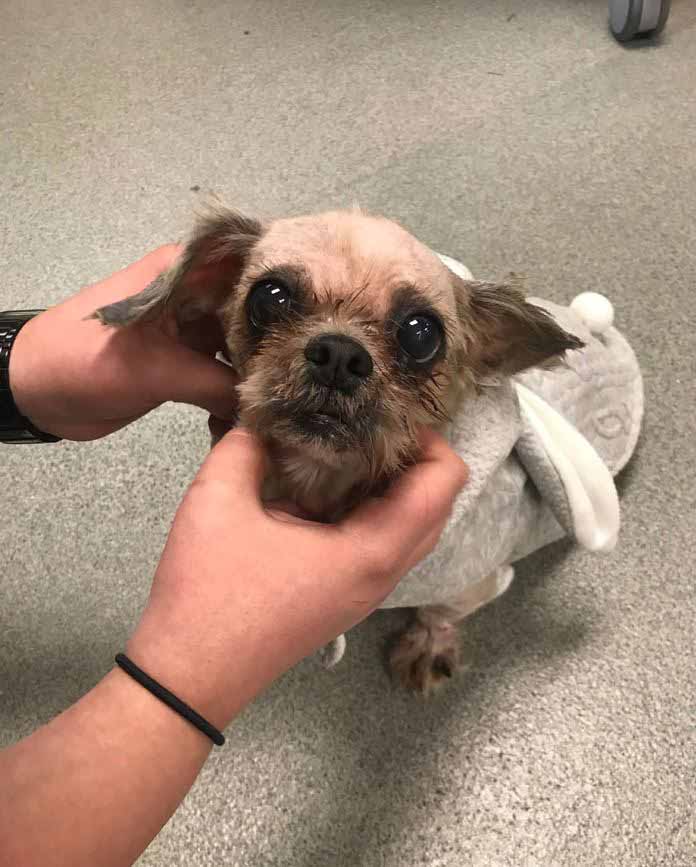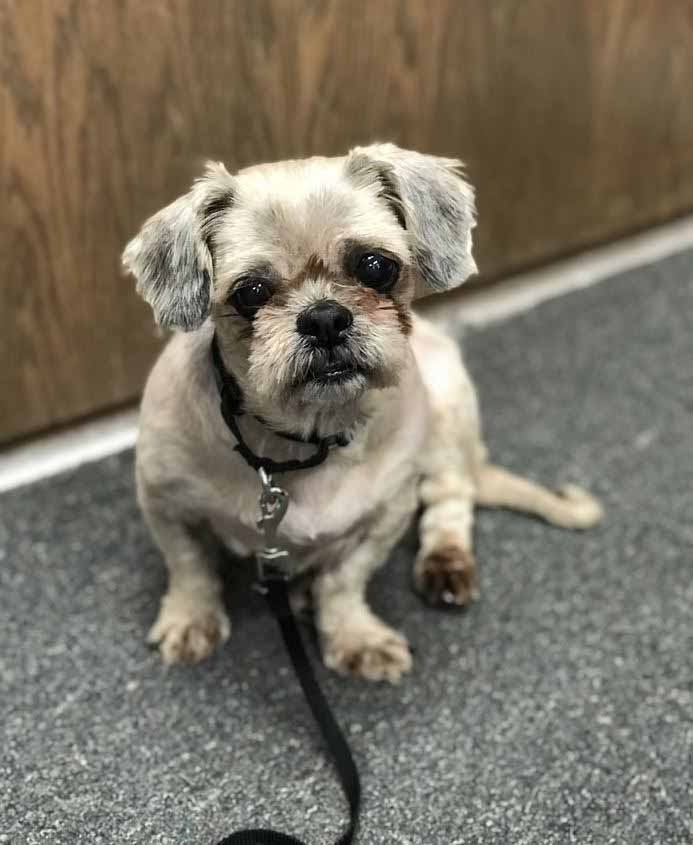 Missed Clairsy & Lisa? Catch up by clicking play below!