A lottery winner in the US has dressed up as Darth Vader to disguise his identity when picking up his $US95 million jackpot…. which is *checks notes* $136 million Aussie dollerydoos.
The man, only known as 'W. Brown' from Jamaica, said he hid his real identity because he hadn't told anyone about the win.
"I want to decide what is the best thing to do before spending anything. I need to decide what my goals are, but I know I want to own a bus," Brown told The Jamaica Gleaner newspaper.
May the Millions be with you! 💰 Congrats to our #Lotto winner, W. Brown!!! Brown aka Darth Vader, purchased his lucky numbers 08, 09, 10, 19, 27 and 30 from Di Endz Sports Bar in May Pen, Clarendon.

Another #Millionaire made!#starwars pic.twitter.com/vxfEJXeC7G

— Supreme Ventures Ltd (@SVLGrp) July 17, 2020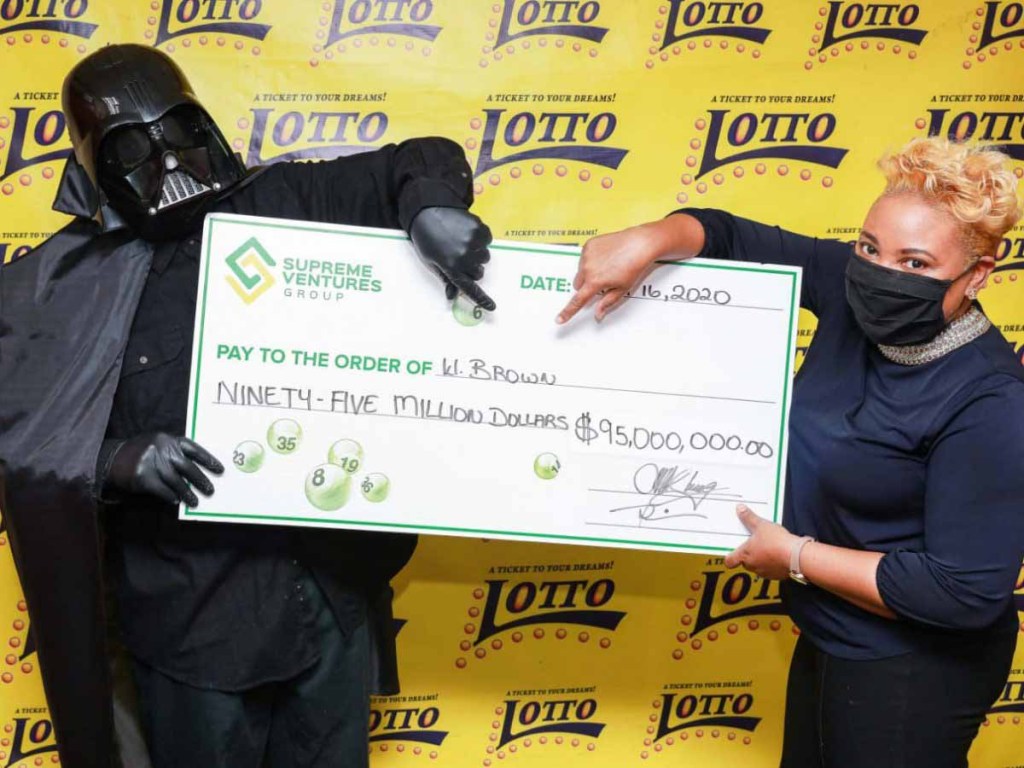 He said he found out about the win when he watched it live.
"I wrote down the numbers and saw that I won! I then had a shower and went to sleep."
The winning numbers were pretty much the same ones Mr Brown had used for 20 years.
"Life has always been very rough. I come from a poor family, sometimes I couldn't attend school because my parents didn't have it, but I told myself that God will help me one day so I can help my family," he said.
Dressing up as Star Wars' Supreme Commander of the Imperial Forces might seem ridiculous but it's common practice for winners.
In many US states, lottery winners are forced by law to reveal their identities — or forfeit their winnings.
A couple of years ago, a lotto winner covered her face with a smiling emoji mask when picking up her $180,900,000 prize and, last year, another winner dressed up as the 'Ghostface' killer character from the '90s slasher flick, Scream.
This is that happiness only a #SuperMillionaire knows about😎 pic.twitter.com/xjRxtModuR

— Supreme Ventures Ltd (@SVLGrp) February 5, 2019
No trick or treating here. Just our $35 Million Lotto Winner! pic.twitter.com/YD1z788xcR

— Supreme Ventures Ltd (@SVLGrp) November 1, 2018
A judge in the US made history last year after ruling a $560 million Powerball jackpot winner could remain anonymous after a lengthy legal battle.
Missed Clairsy & Lisa? Catch up by clicking play below!