If you're a Seinfeld fan, you'll be familiar with Jacopo Peterman – better known as J. Peterman – who was the eccentric owner of the J. Peterman Catalogue company.
His descriptions were legendary:
"Then, in the distance, I heard the bulls. I began running as fast as I could. Fortunately, I was wearing my Italian cap toe oxfords. Sophisticated yet different; nothing to make a huge fuss about. Rich dark brown calfskin leather. Matching leather vent. Men's whole and half sizes 7 through 13. Price: $135.00."
We're also almost certain he now works at R.M. Williams.
The Australian label, which released not one but two rounds of their iconic gold kicks, have headed down the crazy path of colour again.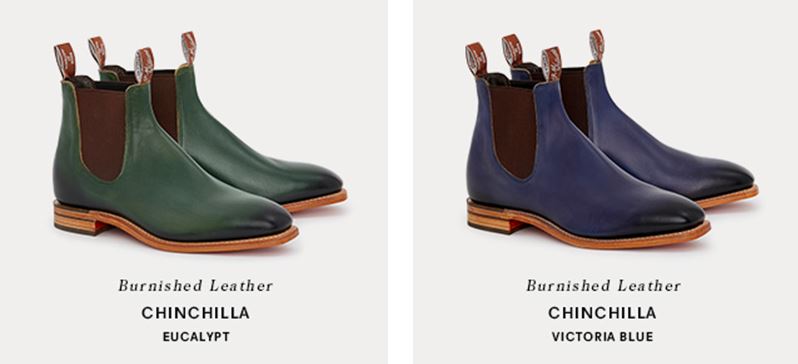 This time, however, while they've shown a bit more restraint with said colour, the descriptions are straight-up Peterman-esque.
"Our beautiful Men's burnished Chinchilla boots are now featured in a rich array of finishes with a natural tone leather outsole to elevate this flagship style. The Chinchilla is made on our classic Craftsman last, hand finished burnished European crust leather, full kid lining, R.M.Williams signature tugs, chisel toe, welt lasted, flat heel, leather sole and insole"
It goes on…
"Always looking to our backyard for inspiration, the Victoria Blue and Eucalypt burnished boots have been inspired by the colours of Australia, our native flora and the striking blue hues of our oceans."
But the splash of colour doesn't stop at blue and green Victoria Blue and Eucalypt.
Just like how the gold metallic cousin of these boots are not as farm-ready as your average Blunnies, this boot goes an even step further with an unexpected shock of red that's straight out of the Christian Louboutin playbook.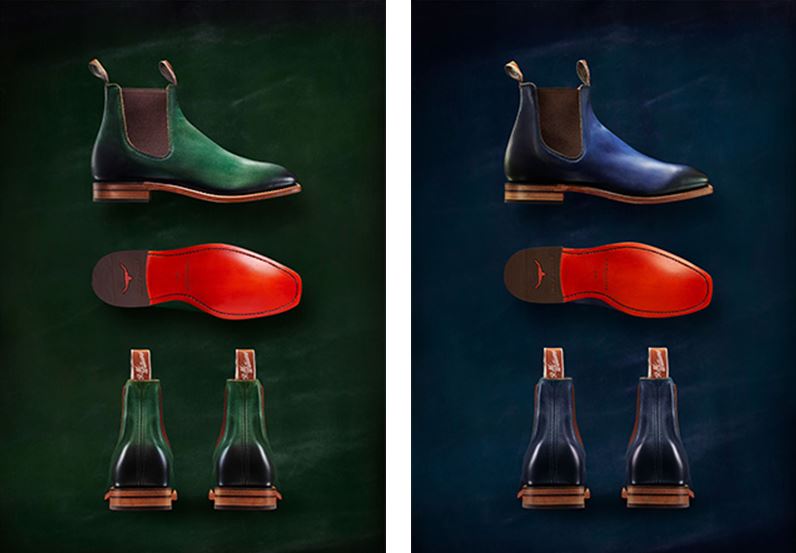 For those keen, you'll have to put in a special order with R.M.Williams as they're not in regular stock.
A pair will set you back between $650 and $695.
Missed Clairsy & Lisa? Catch up by clicking play below!