A photo of a woman's car parked near a disabled bay has divided opinion as to whether she should pay the $572 fine she copped.
The picture shows that despite the silver Mazda is backed up to the white line, it hangs past the signpost displaying the disabled park spot by about a half a metre.
After returning to her car, the woman noticed the $572 fine on her windscreen.
In a Facebook post, she said she discussed it with her friends before leaving her car.
"We all agreed it was fine as I had parked in front of the white line on the road," Yahoo reported.
"On closer inspection, it seems the line at the back of the disabled space is also before the pole with the disabled parking sign, so it would appear it is a mistake by Council in not lining up the white lines on the road with the poles."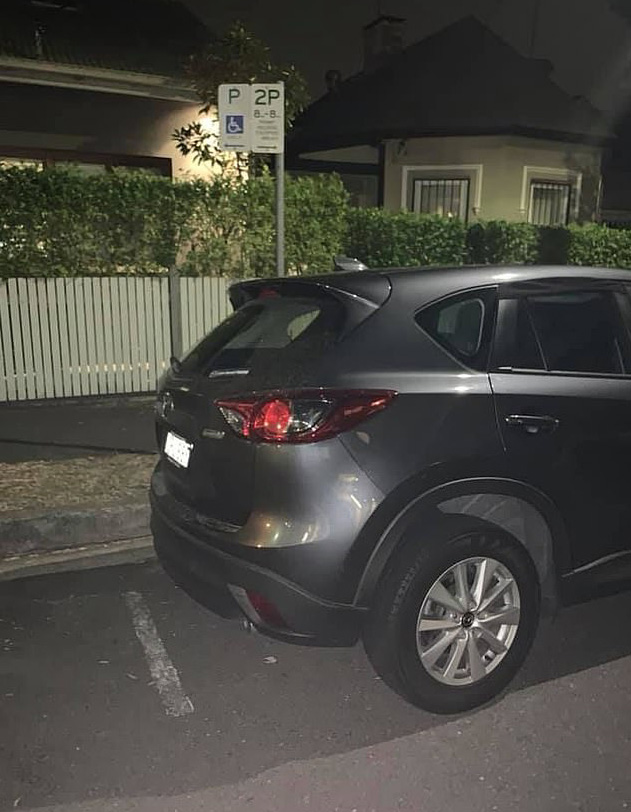 Of course, the internet had opinions.
"Gosh that's harsh. I thought your back wheel had to be in line with the post adjacent – yours looks fine. Definitely contest that's a whooping amount," one commented.
"Outrageous! I've always thought that is the axle is in line with the pole then you're good. But I don't know the official rule. I would definitely contest!" was another.
But not everyone thought she should challenge the ticket.
"I thought we had to use the sign as the guide? You are way over the sign."
Missed Clairsy & Lisa? Catch up by clicking play below!