Palace Cinemas is the first movie chain to announce its reopening date following the easing of coronavirus restrictions across the country.
Palace operates 20 cinemas across the country, including Raine Square and Cinema Paradiso in Perth, will be opening its doors once again on July 2.
Thing is, WA is still in Phase 2 of the COVID-19 roadmap to easing restrictions… and the reopening of cinemas falls in Phase 3, which is yet to be given a start date by the state government.
Palace say moviegoers will be met with big changes from what they're used to.
Instead of six sessions per day, it's expected that there will only be three per day to allow for intensive cleaning between sessions.
And while groups will be allowed to sit together, cinemas will only have around 20 to 35 per cent of their seats occupied to allow for social distancing.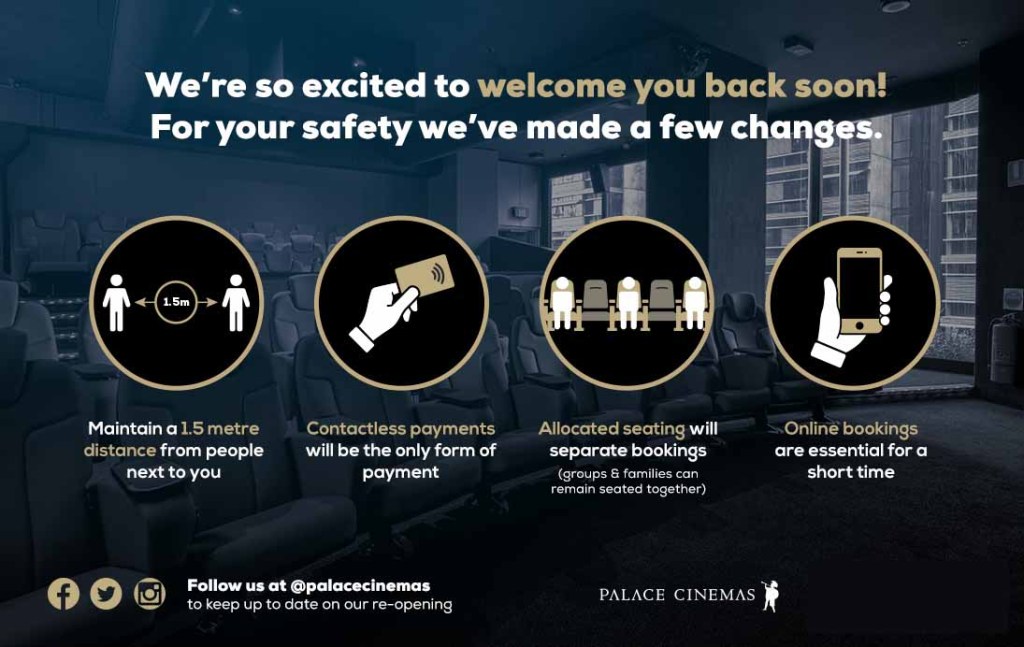 Missed Botica's Bunch? Catch up by clicking play below!