When you buy a house, all the fittings and fixtures are usually included.
What's not usually included is an entire basement full of Star Wars memorabilia…except for this LA mansion which has just hit the market.
The unidentified owner who listed the property at an already eye-watering $26 million ($A38 million) is, for an additional and unannounced sum, willing to throw in his incredible collection.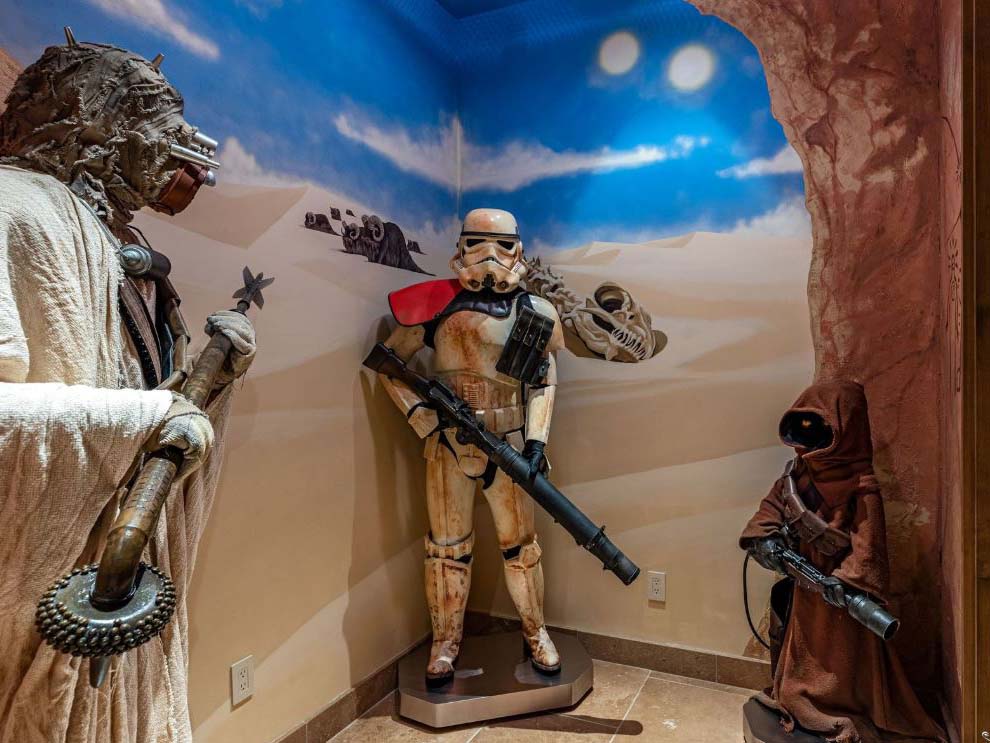 We're not talking a handful of still-in-the-box figurines either – there's full-size Darth Vader, Yoda and replica vehicles, like a Speeder Bike, among the works.
A full mural of desert terrain gives the 5000-square-foot room a distinct Tatoonie vibe… it's also the backdrop to a re-creation of the iconic cantina scene from Episode IV.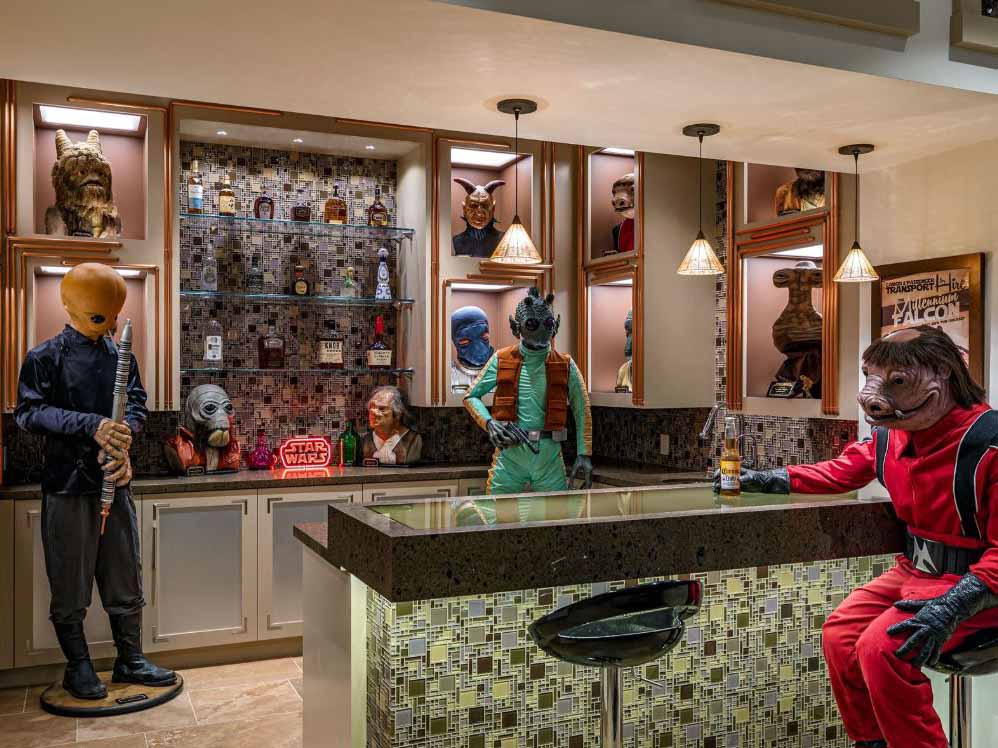 Let us know if you end up putting in an offer.