If you've ever dreamed of a limited-edition silver carbon surfboard by Chanel, guess what's just come on the market?
A cool $15,000 – or roughly $19,700 Aussie – is the asking price of the 'only taken out for display and never used' stick, produced by Chanel x Philippe Barland.
Two exist and, according to Beach Grit, were made by French shaper Philippe Barland made for a Baz Luhrmann-directed Chanel shoot with Gisele Bündchen in 2015.
So, what does $A19,690.50 get you?
-One Chanel x Phillipe Barland surfboard
-One dust bag – one surfboard carrying case
-3 fins
And while it looks the goods in this loungeroom…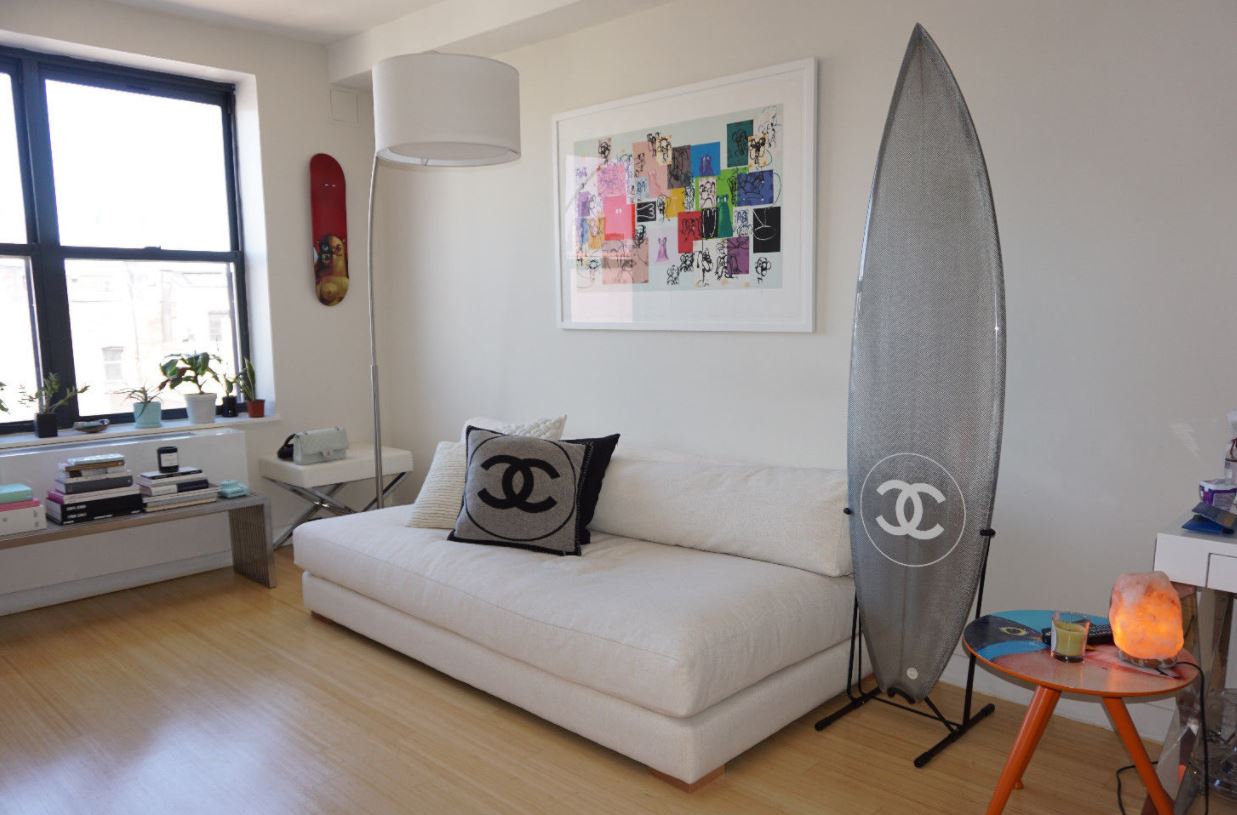 …it doesn't come with that handy stand.
So maybe just lean it up against the wall and hope it doesn't fall and get dinged.
Missed Clairsy & Lisa? Catch up by clicking play below!