Whether you're looking for adventure, relaxation, or even a little of romance, North Western Australia has got everything you're looking for.
Don't believe us? See for yourself!
1. Explore the Coral Reefs on the Ningaloo Coast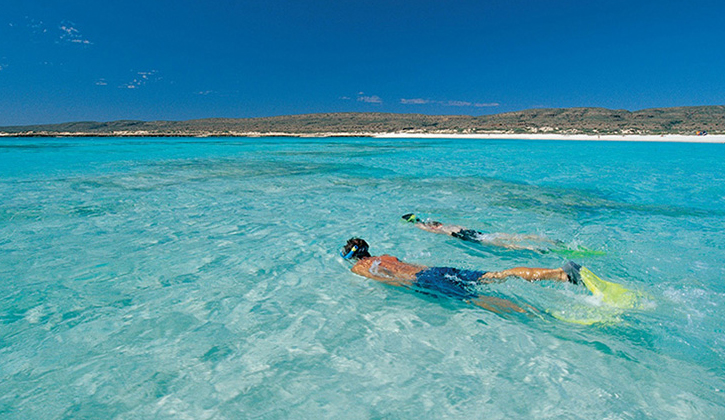 Nothing says paradise more than the picturesque Ningaloo Reef in WA's northern tip, endless white sandy beaches, turquoise waters and one of the world's largest fringing reefs await.
Visit the UNESCO World Heritage listed area and snorkel the Ningaloo Reef with over 500 types of tropical fish and six species of sea turtles living in ancient coral gardens. Or you can swim with the world's largest fish, the whale shark.
2. Swim with dolphins at Monkey Mia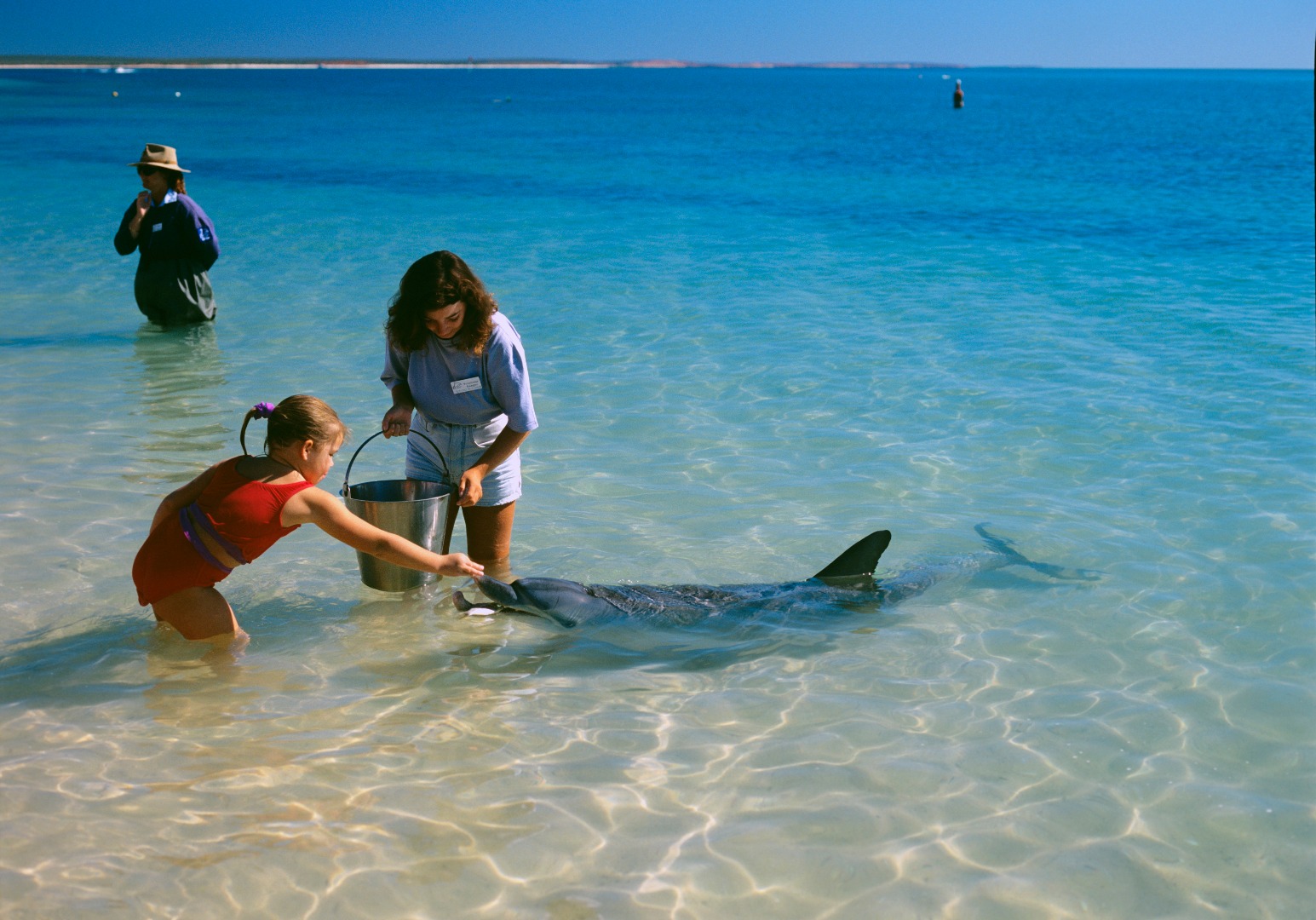 The Monkey Mia reserve is best known as the home of the Dolphins. And no, they're not caged or trained. The friendly pod of wild bottlenose dolphins regularly swim to Monkey Mia's shore to interact with humans up to three times a day. This often occurs more frequently in the mornings, with feeding times occurring between 7.30am and 12 noon.
Renowned as one of the best and most reliable places for dolphin interaction in the world, Monkey Mia is the only place in Australia where dolphins visit daily, not just seasonally.
3. Hike the Mandu Mandu Gorge or the razor-backed ridges of Charles Knife Canyon at Cape Range National Park
A trip to Cape Range National Park is considered a bucket list travel destination for many (and so it should!) The National Park covers 50,000 hectares of ruggedly beautiful, limestone ranges and 50 km of unspoiled coastline.
If you're a sucker for wildlife, then you're in luck! It is home to an abundance of Australian wildlife, including emus, wallaroos, red kangaroos, dingos, echidnas and a variety of birds.
You can explore the rocky gorges and various deep canyons on walking trails or by comfortable cruise boat.
4. Relax on the aptly named Shell Beach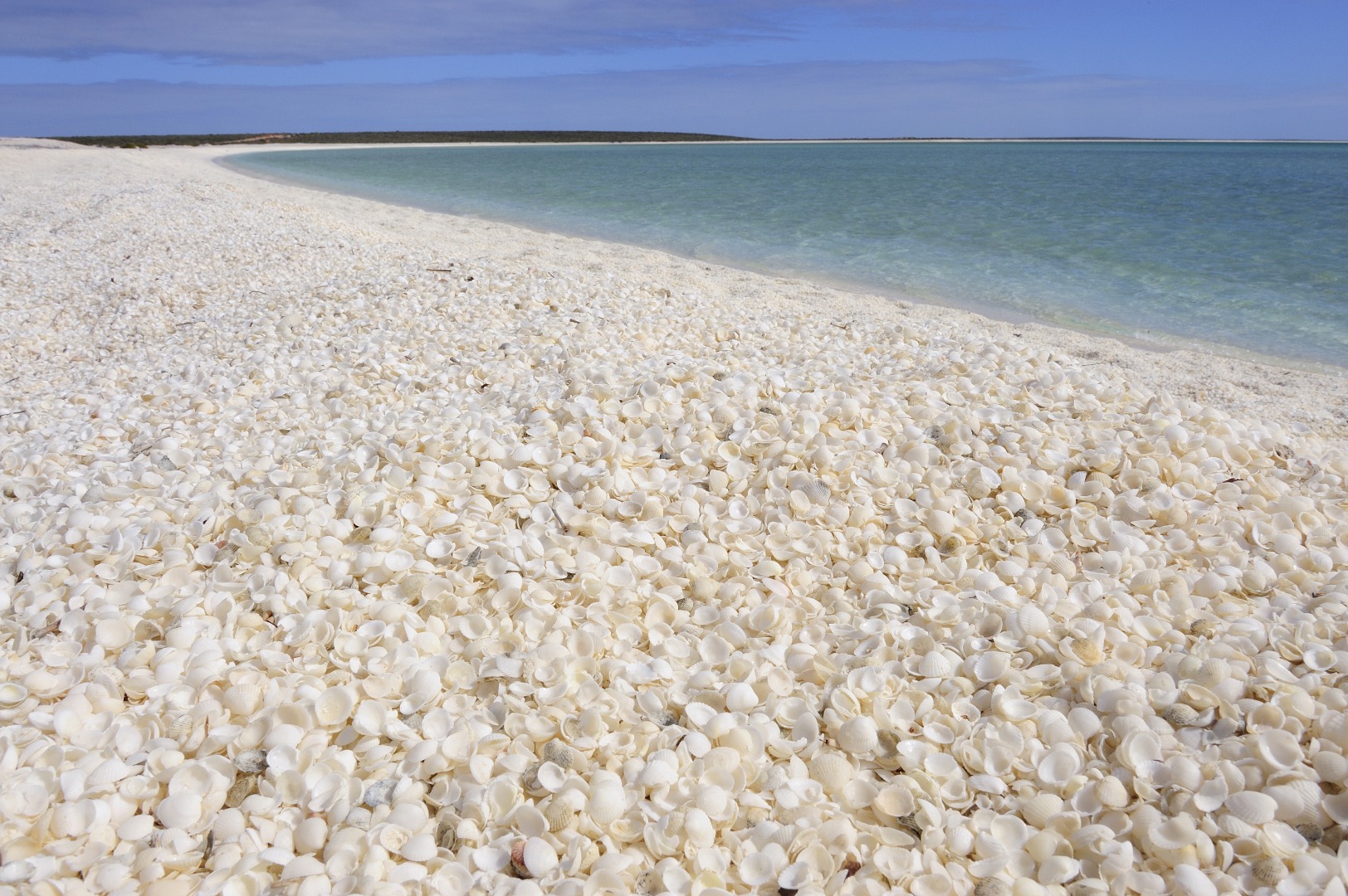 No Australian holiday would be complete without time relaxing on beautiful beaches, and Shell Beach seems tailor-made for exactly that.
Made up of millions of tiny shells, this beautiful snow-white beach lives up to its name. Shell Beach is one of two beaches in the world made entirely of cockle shells stretching across kilometres of pristine beach and crystal-clear waters. Yes, you read that right! It's made up purely of unique shells.
5. Spot dugongs, turtles, manta rays, and humpback whales from the many coastal vintage points such as Eagle Bluff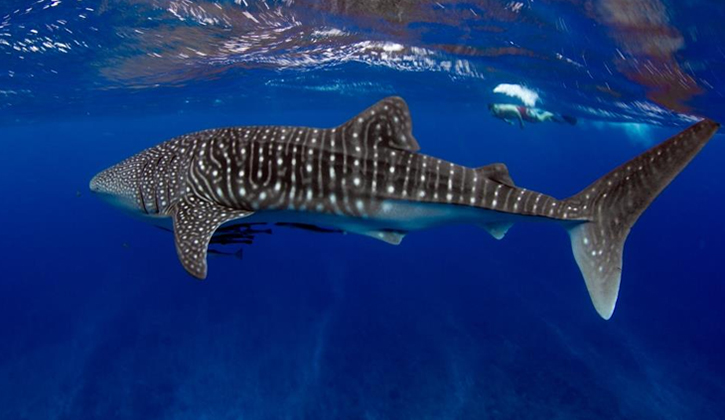 Walk along the Eagle Bluff boardwalk in Shark Bay to see breath-taking views out across the water. Time your visit at sunset and you will witness one of the most magnificent sunsets in the west. The boardwalk lies over the ocean where you can see the osprey or sea eagles flying around, dugongs feeding on massive seagrass meadows and the Useless Loop salt pile.
So… can we come in your suitcase?
Missed Clairsy & Lisa? Catch up by clicking play below!