If this is anything to go by, travelling by motorhome isn't what it used to be.
OK, so these might be a teensy bit beyond most of our paygrades, but geez, celebrity or not, one thing's for sure… we love a comfy home-on-wheels.
Here are some rigs we'll probably never own:
Matthew McConaughey
Parked in his driveway, this Custom 2004 Airstream International CCD 28 rig affectionately known as 'The Canoe', has a pretty low-key (dare we say 'normal') living area with a dining table/desk, a streamlined kitchen, bathroom and a snug bedroom that the actor refers to as the Honeycomb (referring to the room's curved ceiling).
What isn't normal is that McConaughey has ordered a couple more Airstreams.
"Then one day I'll have either an Airstream hotel or an Airstream compound," he told Architectural Digest. "I don't know where it'll be yet, but the thing about Airstreams is you feel a little bad for 'em if you got 'em parked too long and the axles aren't spinning, you know, because they're built for the road."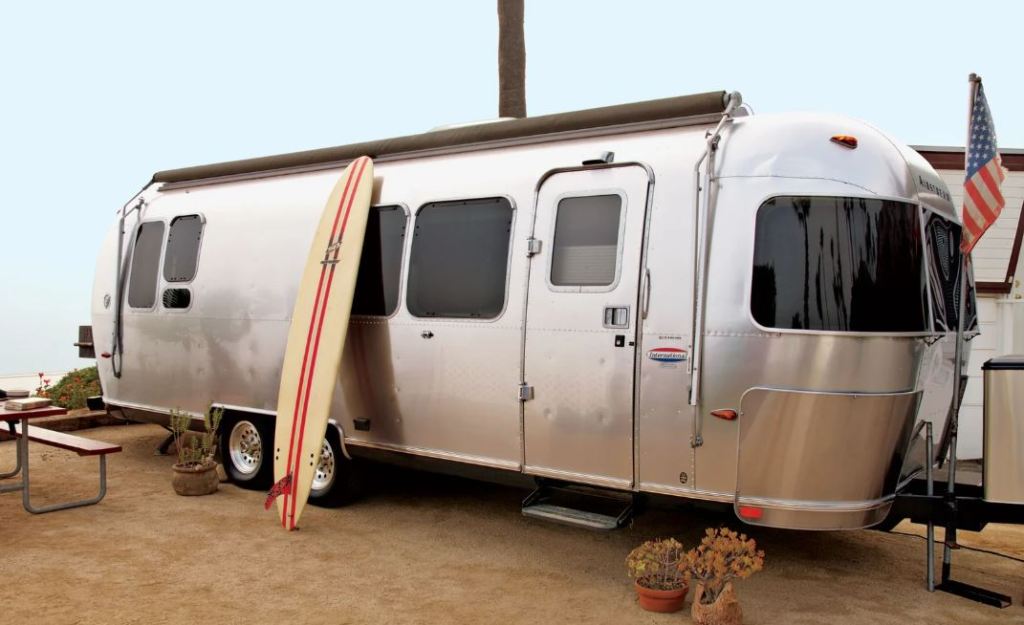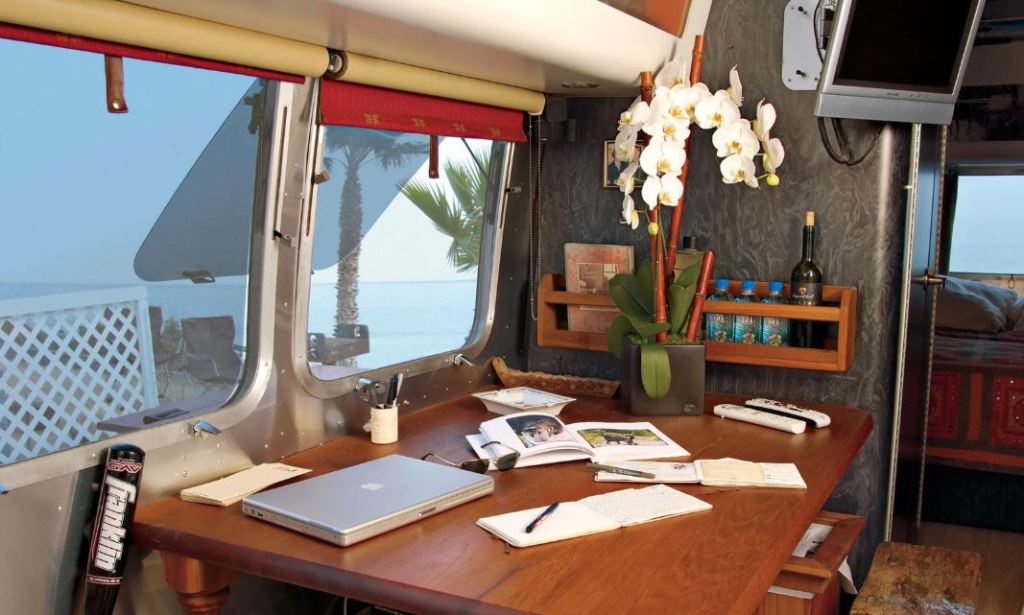 Will Smith
OK, now we're gettin' crazy.
This 'motorhome' is actually a 30-tonne, $AU3.6 million trailer owned by Will Smith.
Like McConaughey, Smith's rig also has a name – 'The Heat' – but, unlike McConaughey, there's nothing low-key about it at all.
'The Heat' is 1,200 square feet, 2-storey trailer built with a full kitchen and dining room, a makeup area, a steam shower, a screening room and not one, two or five flat screen TVs… but a very reasonable 14.
Oh, you'll also need a semi to tow it.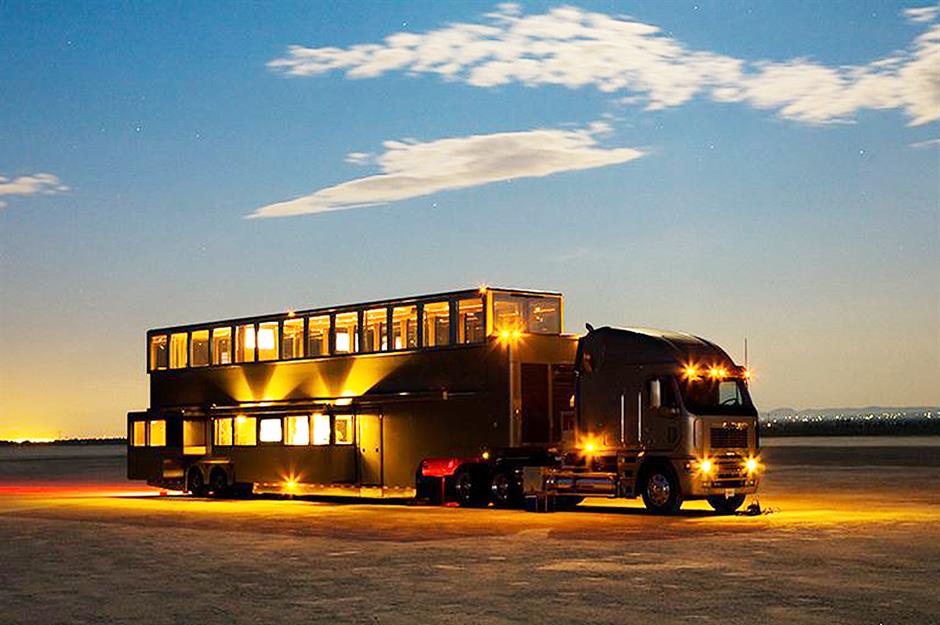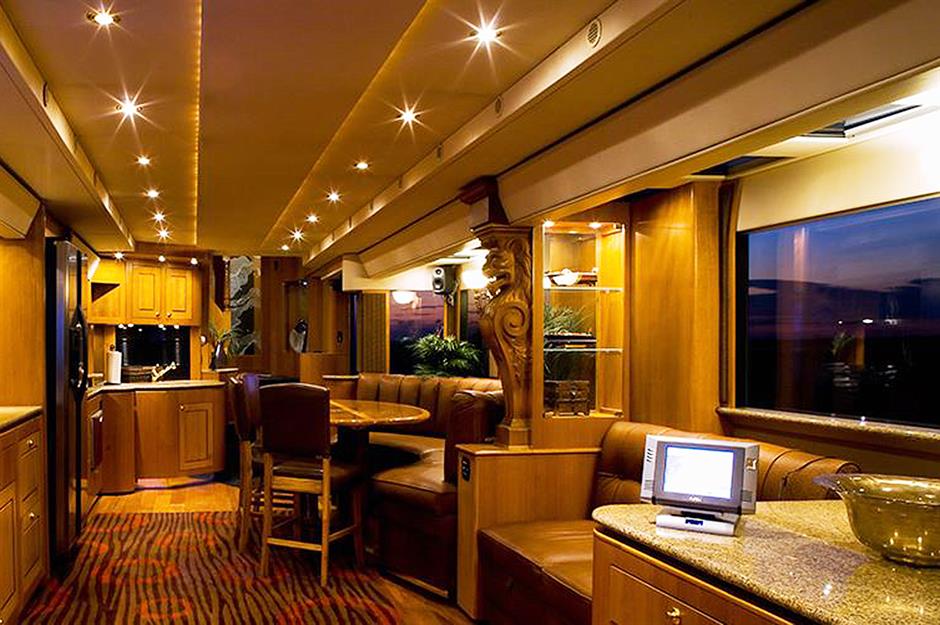 Simon Cowell
Keeping to the theme of 'at least $3 million for that', America's Got Talent host Simon Cowell also has a motorhome that rivals Will Smith's… it was built by the same company that made Smith's, so from the outside they look pretty similar.
Again, it's a 1200-square foot, 2-storey rig which actually doubles in size at the push of a button.
It has a clean, contemporary style with open spaces and large comfy couches two bedrooms and bathrooms – one with a freestanding bath – and a makeup counter with a pop-up screen to connect to his doctor.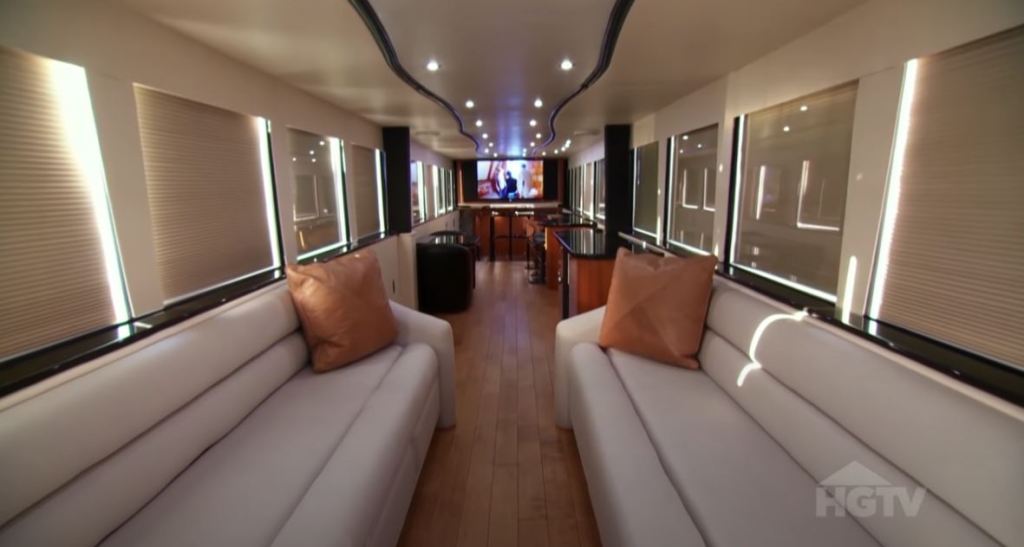 Mariah Carey
This ridiculous 18-wheeler, called the 'Skyscraper on Wheels' (what's with these names lol) extends out to nearly 1200 square feet of living space.
The lower floor of the motorhome (yes, the lower floor), features a custom 15ft couch and huge telly, OK sounds pretty normal even for us, but further down the hall is an area which is completely dedicated to makeup, complete with a lux chair and, oh man, get this: hidden behind the vanity mirror is the second television so she can watch something when she's getting glammed up.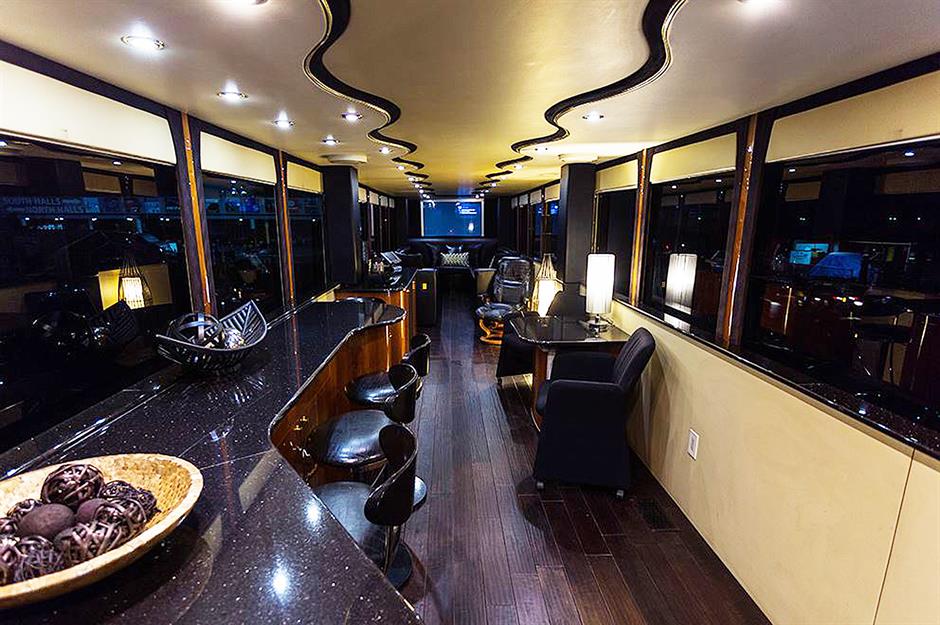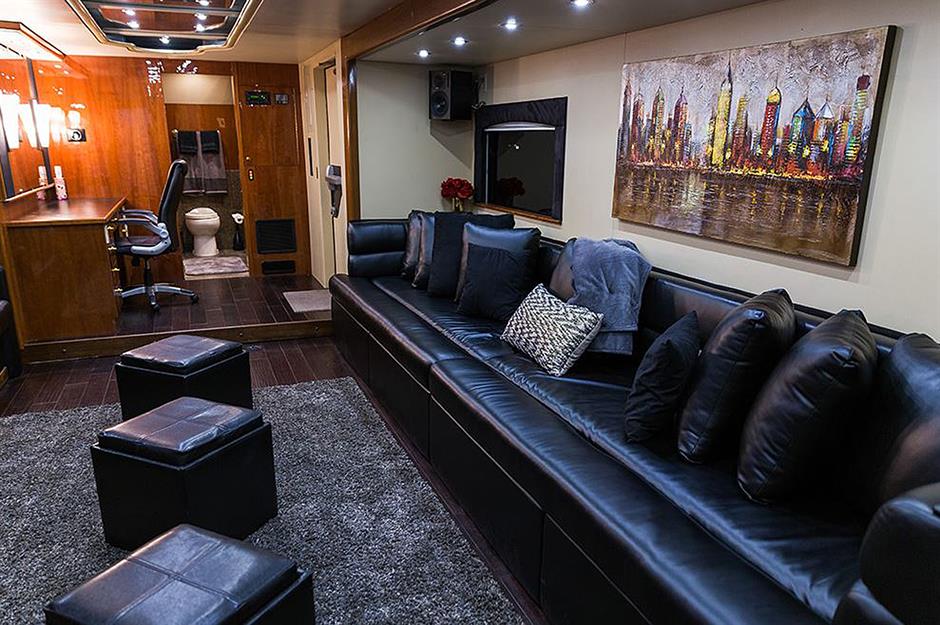 Vin Diesel
Slumming it at just $AU1.6 million, is Mr Diesel's 2-storey motorhome which he actually lived in when filming Fast Five.
Unlike a pop-top Kombi, the upper floor pops up when it's stationary to reveal a media lounge, private office and a play area for his kids. Down below is a spacious living area featuring wooden floors, spotlights and a sick AF kitchen with luxurious granite countertops.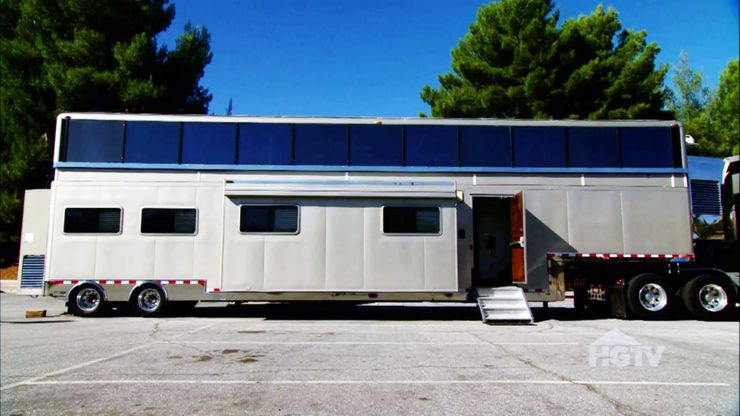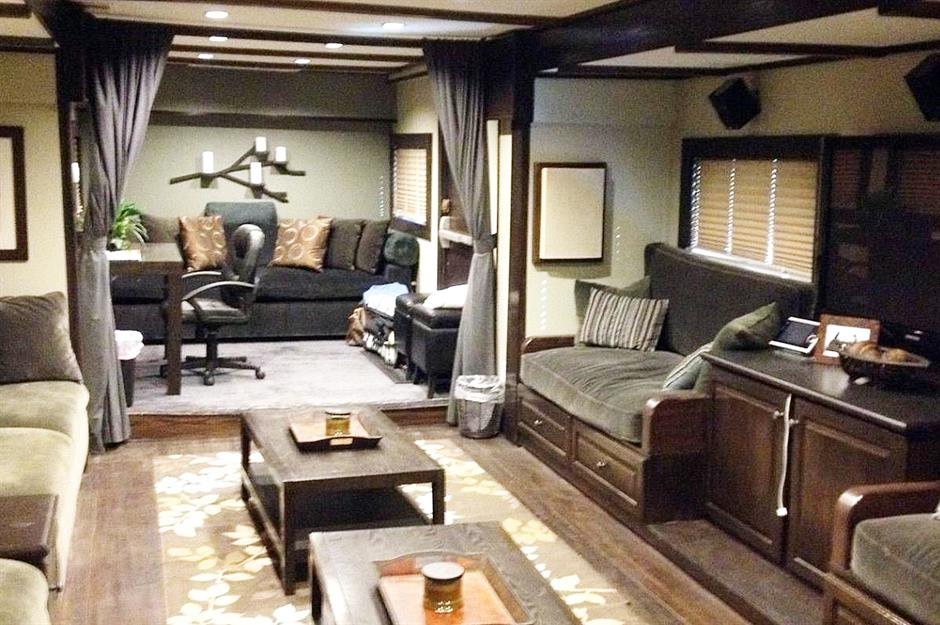 Jamie Foxx
So, actor Jamie Foxx uses his huge motorhome for not just motorhoming, but actually host his online talk show, Off Script, here, so it's basically a studio on wheels.
The decor has been kept pretty clean and minimal with wooden floors, concrete-effect walls, gold fixtures and a very on-trend record player, but really, this thing is set up to be what it really is: a state-of-the-art studio.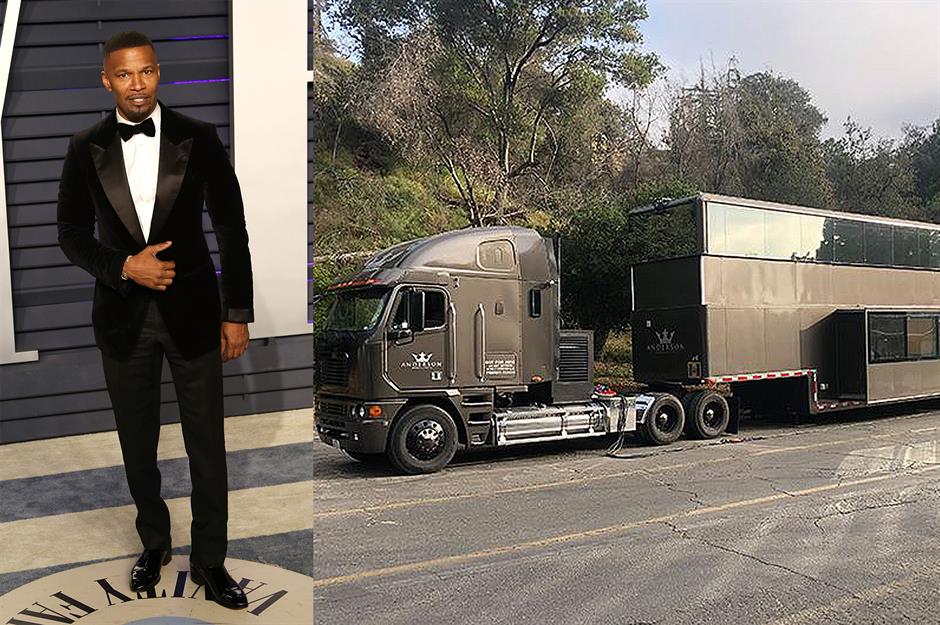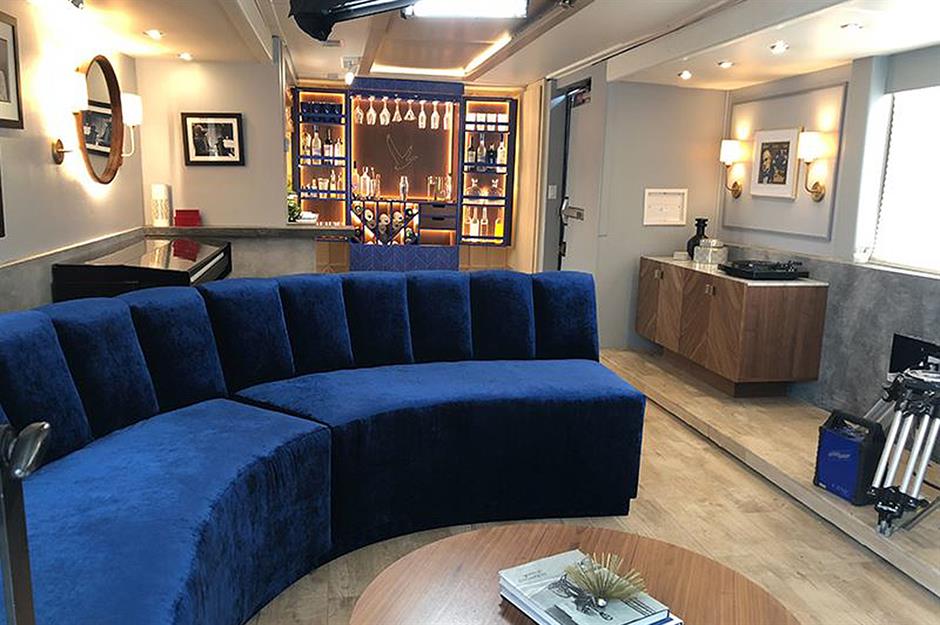 Leonardo DiCaprio
With a tiny interior of just 720 square feet, Leo's motorhome was where he spent time between takes during the filming of Inception.
And why wouldn't you.
This rig is pretty much a mobile mansion with extendable sides that almost double the width from 8.5 feet to almost 16 feet. The cherrywood dropped ceiling aside, it also has five TVs (rookie numbers compared to Will Smith) and an almost $AU40,000 shower that's finished with glass mosaic tiles.
Oh, and two fireplaces.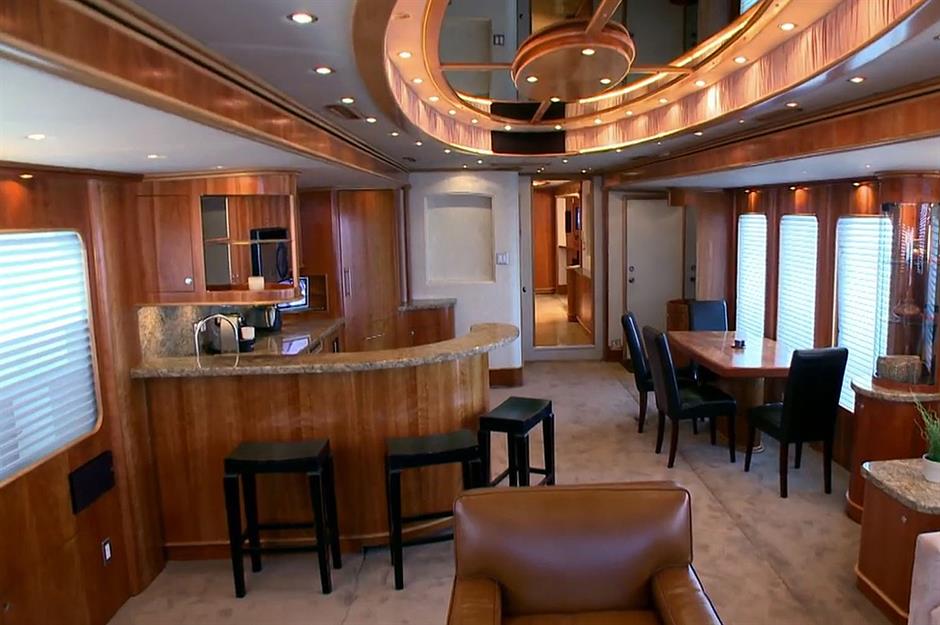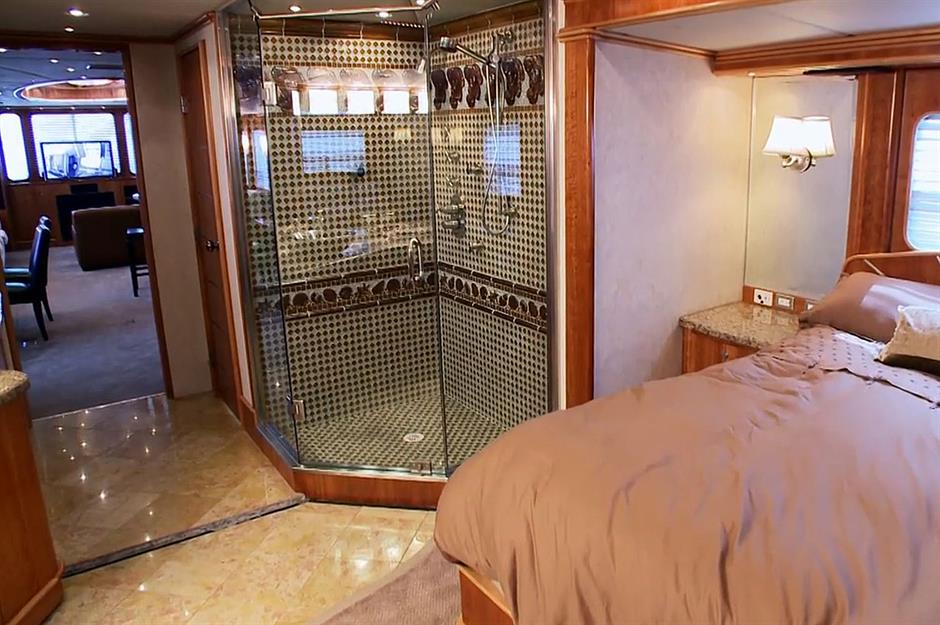 So, how would you like if we were to set you and a friend up in your own luxury motorhome for three weeks while you hit the open road?
It's all part of

96FM's Wander Your Way

, where all you need to do is choose which of three amazing ways you want to check out WA:
Just call us on 13 10 65, when we tell you and could be on the standby list to win your choice of these three amazing WA holiday experiences!

Missed Clairsy & Lisa? Catch up by clicking play below!