In the recent weeks we've seen various companies stepping up to give a helping hand to our healthcare workers who are on the frontline of the coronavirus pandemic.
The latest is Ford Dealers across Australia, who have announced that they will be supplying medical professionals with access to their Ford 2nd Car loan vehicles during the COVID-19 emergency.
In a bid to help keep our healthcare workers safe when travelling to and from work, they will now have access to Ford 2nd Car fleet free of charge.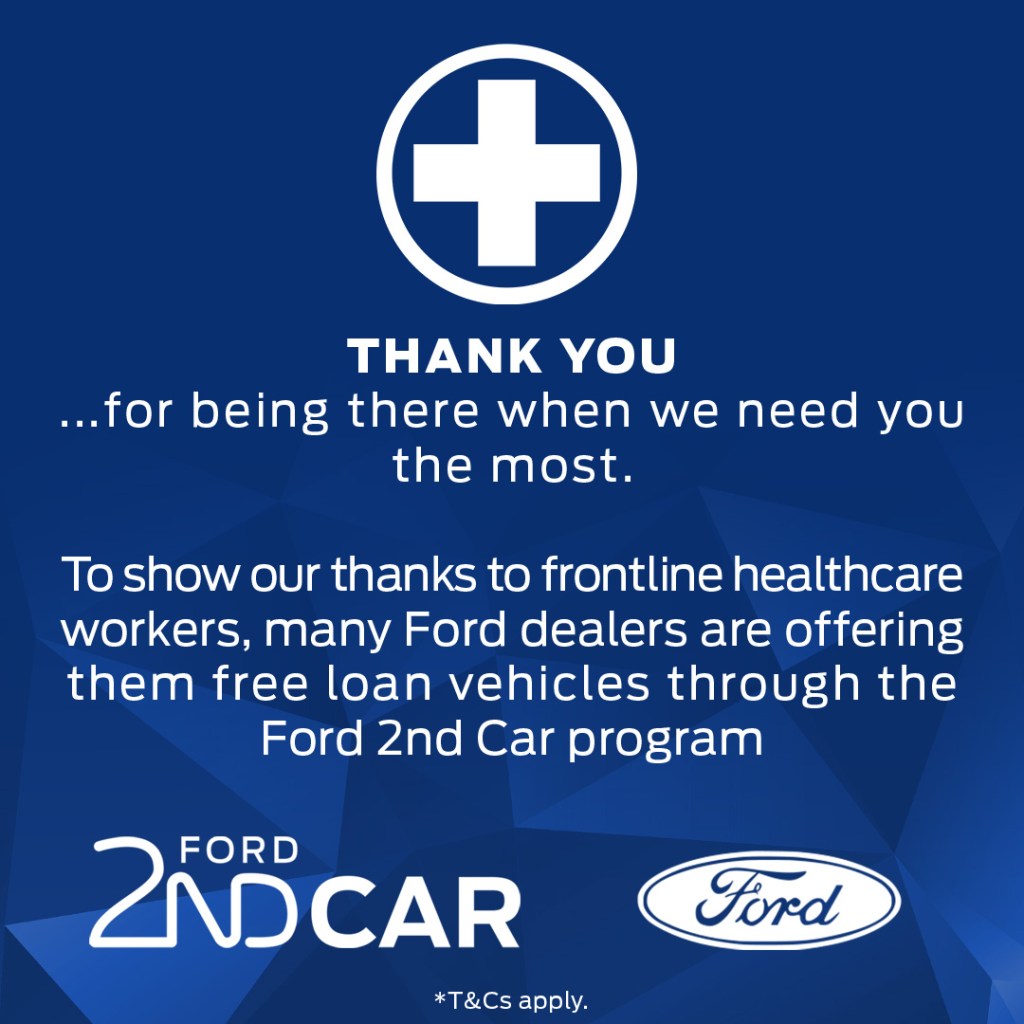 Frontline healthcare workers can reserve one of the vehicles for up to four weeks at any participating Ford dealer right now, to make sure that have safe, private transport for essential travel.
The usual $500 enrolment cost for Ford's 2nd Car program will also be waived, making the loan vehicle completely complimentary.
You don't even have to be a current Ford customer! It's their way of saying thank you and helping to support those who need it in local communities.
You can find out more information on the initiative here!
Missed Clairsy & Lisa? Catch up by clicking play below!