Adelaide, you OK?
Just a day after a day after a man was caught with these finger-painted plates and a helpful message of 'Not stolen OK':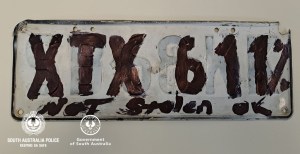 A motorist has crafted wooden letters and numbers, attaching them to the original number plates: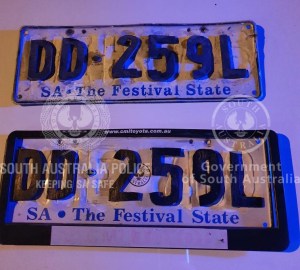 Police were conducting a driver testing station in Adelaide's Sailsbury Heights when the 47-year-old man driving a Nissan sedan was directed in at around 12.30am.
It was then they noticed the 3D-like lettering on his number plates.
Queries revealed the man has a disqualified licence and his car is uninsured and unregistered since September.
Missed Clairsy & Lisa? Catch up by clicking play below!