The Eiffel Tower, The Louvre, The Château de Versailles… Paris has some seriously stunning sights that are understandably bucket list staples.
But we found some places around Paris that you've never heard of… and yet, after reading this, you'll want to visit all of them.
7. The Eiffel Tower's Secret Apartment
So, you're probs going to check out the Eiffel Tower.
Thing is, not many know that on the third level, 1000 feet in the air, it has a cosy secret apartment which designer Gustave Eiffel had built for himself.
Once word got out, Paris lost its chill and pressure was put on Eiffel to rent out the space, even for a night, which he declined. Instead he used the space for reflection and to entertain the science elite, such as Thomas Edison.
After being off-limits for years, the apartment (and those unnerving mannequins) can be eyeballed through a window by visitors who buy a ticket to the top.
6. Guillotine Foundations In The Street
Not far from Jim Morrison's grave, you might trip over one of five seemingly innocuous indentations in the street.
Once upon a time, these indents were the foundation for a guillotine which carried out all the executions for the entire city.
The five indents mark the five slabs that held the foundation together out the front of the Prison de la Roquette from 1851 until the jail shut down in 1899.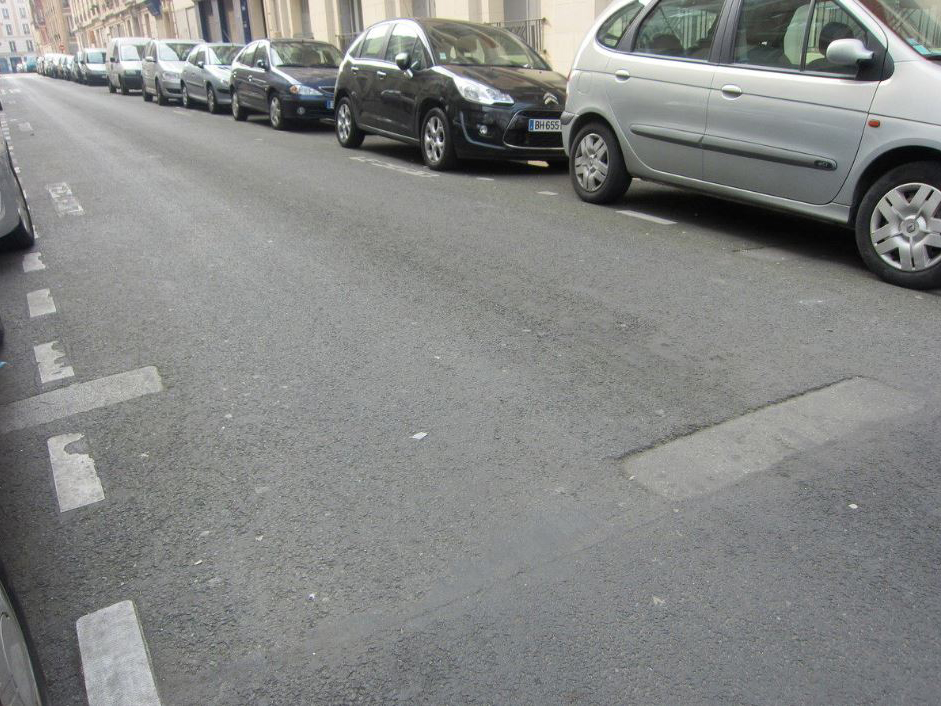 5. The Space Invaders Of Paris
Paris is known for its history, but one low-key street art installation is fairly new – and very un-Paris.
In 1998, an urban artist known as "Invader" (Franck Slama), started an installation using ceramic tile mosaics. Specifically, the arcade game aliens of Space Invaders.
Once you start noticing them around Paris (and a further 31 cities in France), there's no un-noticing them.
As of July 2019, Invader has placed and catalogued more than 3,700 works of art in 78 cities worldwide. Paris, where it all started, has more than a third of the total.
Before you go, you might want to install the Flashinvaders app on your phone which will let you know the artwork is made by Invader or an imitator. It will also display the catalogue number, the date of creation, and the name of the piece.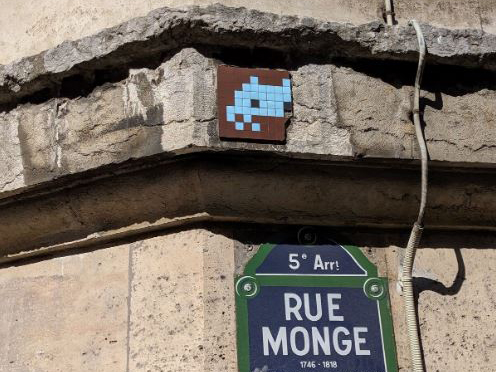 4. Vintage Carnival Rides You Can Actually Ride
What is very French is this stunning collection of vintage and antique carnival objects and rides.
The Musée des Arts Forains is home to amusements like century-old wooden carousels, fair stalls and other restored attractions, specifically from 1850 to 1950.
They also have a "Manège vélocipédique", which is a carousel of bicycles powered by the pedalling of its riders… and visitors are encouraged to hop on and ride it.
There's also a vintage automated Italian opera-based show and a gondola merry-go-round.
Beautiful? yes. A little bit creepy? Also yes.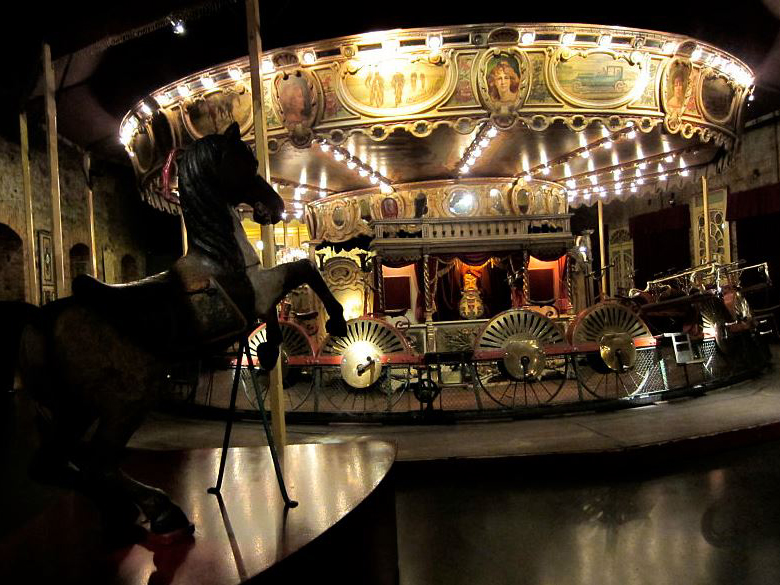 3. The Oldest Basketball Court In The World
Wait a sec! Basketball's an American sport, yeah?
Thing is, the man credited with inventing the game at an American YMCA in 1891, was transferred to Paris where he created the first European basketball court by hanging a pair of fruit baskets up in the basement gymnasium.
And although those fruit baskets have been replaced with hoops and backboards, it's still the oldest court, and it's still in use today (even with those poles right in the middle)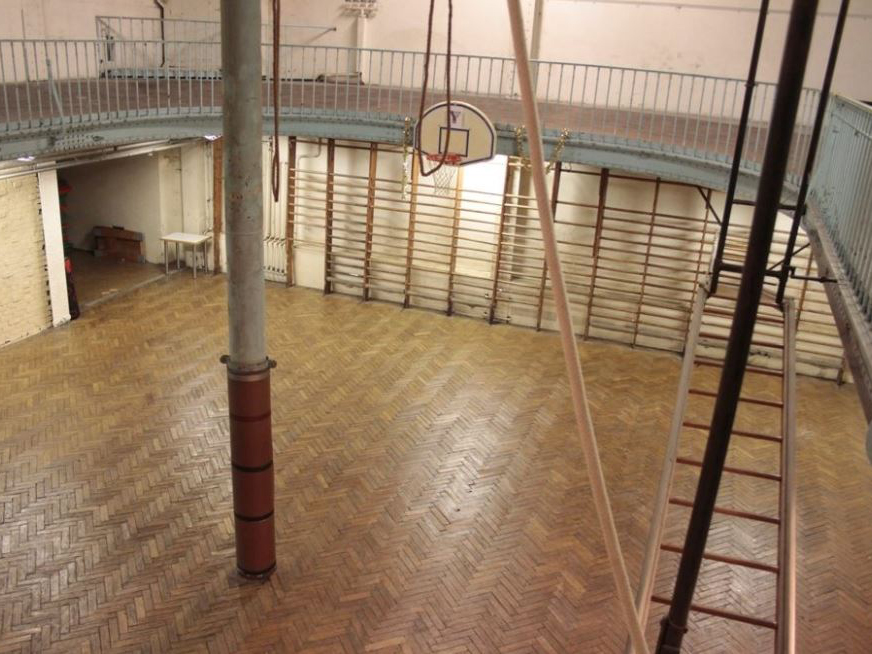 2. Paris Point Zero
It's an unremarkable concrete slab that's barely a metre wide, and most don't know it even exists.
Not far from Notre-Dame cathedral you might notice a bunch of tourists crowded around a tiny spot, pointing towards the ground.
Paris Point Zero is the geographical marker from which everything else in Paris is measured.
And it seems the very centre of Paris is also the spot where many good luck rituals are performed.
Some spin in a circle with one foot on top of the marker or kiss a loved one above the brass plate, but it's pretty normal to see the slightly curved marker filled with coins. Like Rome's Trevi fountain, but tiny and, well, dry.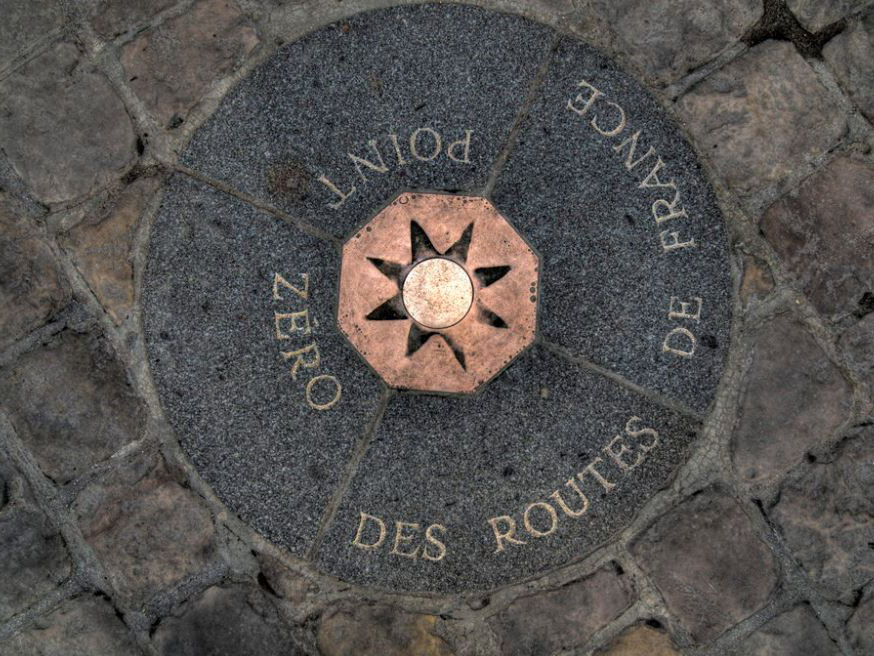 1. The Secret Underground Bunker Right In The Middle Of Paris
Underneath one of Paris' six busy rail terminals holds a secret.
Below platforms 2 and 3 at the Gare de l'Est is a perfectly preserved bunker from WWII.
Taking up roughly 1290sqm, the bunker holds a telephone exchange, narrow passageways and still contains metal chairs, tables, and oxygen cylinders.
The French first designed it as an air raid shelter, but only got halfway. During the occupation of Paris, the Germans finished it off.
Its purpose remains a secret but considering it's location, it would've been a key hiding place.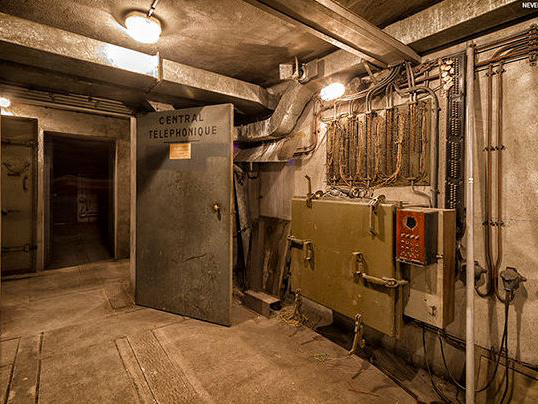 96FM wants to send you on the trip of a lifetime!
See Sting in Paris, Billy Joel in New York and Santana in Las Vegas for 96FM's Real Music World Tour!
We'll even throw in $10,000 spending money!
Click here to find out how to get on the 96FM stand by list!

Missed Clairsy & Lisa? Catch up by clicking play below!