Whoever came up with the saying 'it's about the journey, not the destination' had clearly travelled Route 66.
From the 1920's it was one of the major arteries which took drivers through Arizona, New Mexico, Texas, Oklahoma, Kansas and Missouri.
Now it's known as one of the most famous and bucket-list worthy stretches of road on the planet – and the sights along the way are just as iconic… here's a few that stood out…
Cadillac Ranch
Easily the most famous attraction along the way, the 10 Cadillacs is a monument to the "Golden Age" of American cars.
Started in the 1970s as an art installation, the colourful Cadillac Ranch has inspired other similar art works, including the nearby VW Slug Bug Ranch and Combine City (if harvesters are your jam).
Don't forget to bring your spray paint. Yes, you're not just allowed, it's encouraged.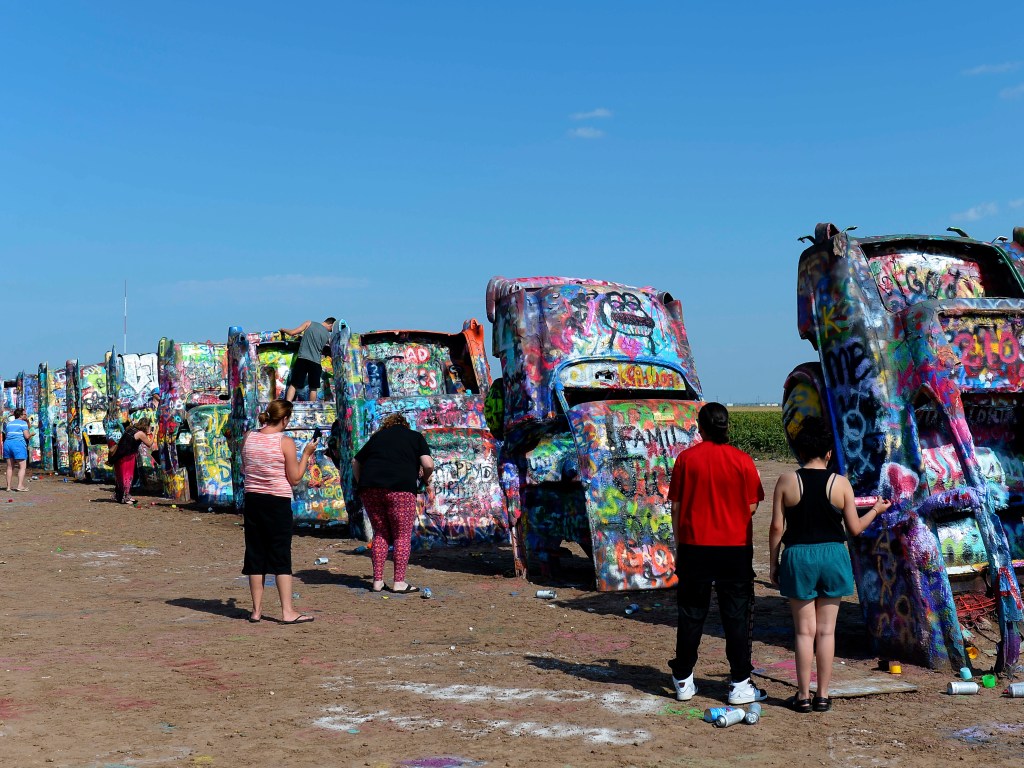 Petrified Forest National Park
This might not look like much, but this park has one of the most bizarre landscapes Route 66 has to offer.
The fossils – particularly of the fallen trees – found here are more than 225 million years old, back when the climate here was humid and sub-tropical.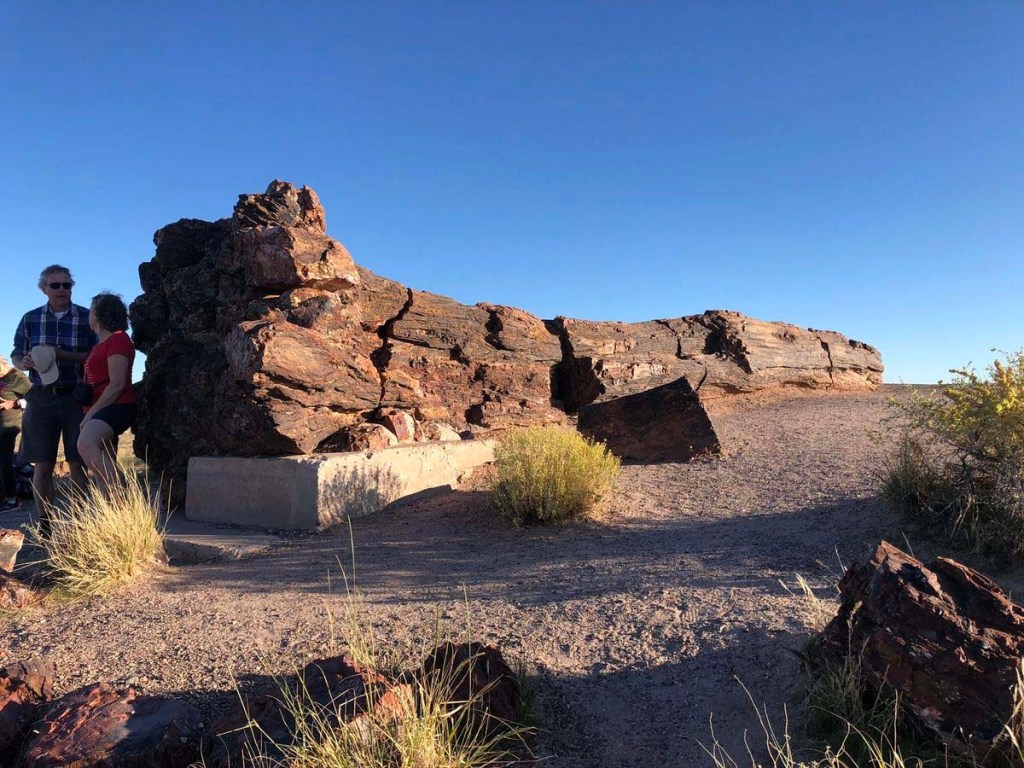 Leaning Tower of Texas
OK, so what happened here that caused this water tower to slant at such an unnerving angle? A tremor? Was there an accident?
Nope, it was an ingenious marketing move by a bloke named Ralph Britten, who was opening up a truck stop and restaurant just off Route 66 back in the day.
After towing the thing almost 60km, he painted "Britten USA" on it… before using a goddamn bulldozer to push two of its legs off the ground, dangling them in mid-air without support, so that the water tower made an 80 degree angle with the ground.
From here on in, it caught the eye of every passing motorist on the route for years, many of them becoming terrified that the tower was in the process of collapsing.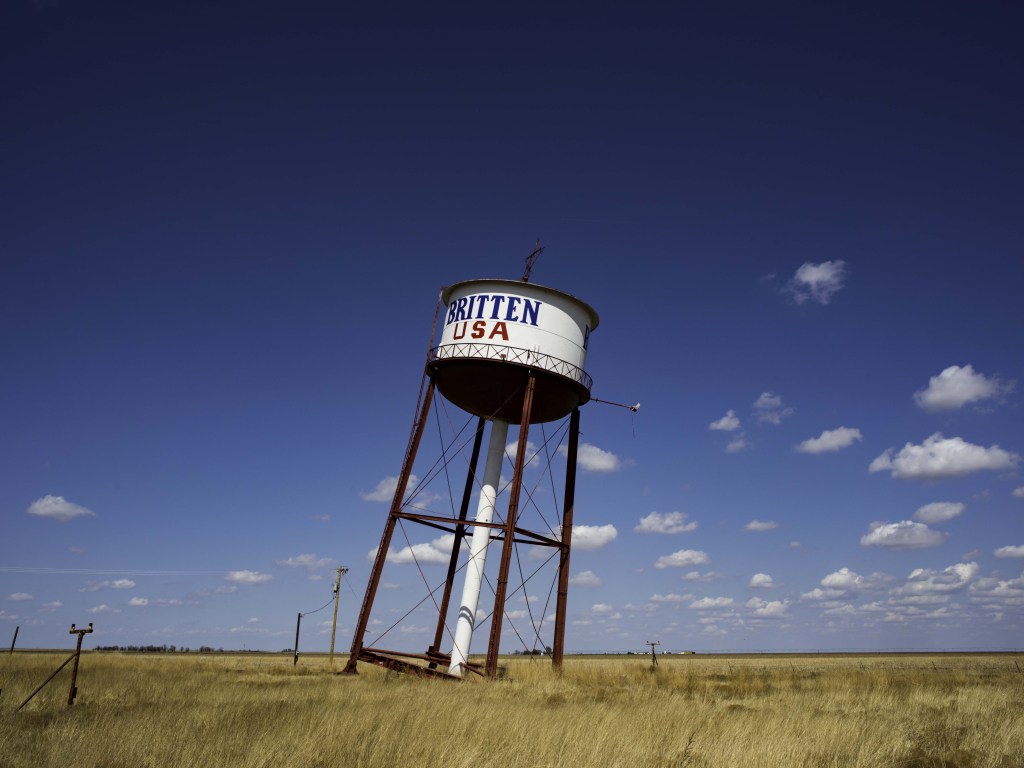 U-Drop Inn
Once in disrepair, the U-Drop Inn was one of the first commercial businesses along the route… and now this art deco beauty has been restored to its past glory.
While it now includes a visitor's centre and the city's Chamber of Commerce, it also has Tesla Supercharger charging station for electric cars.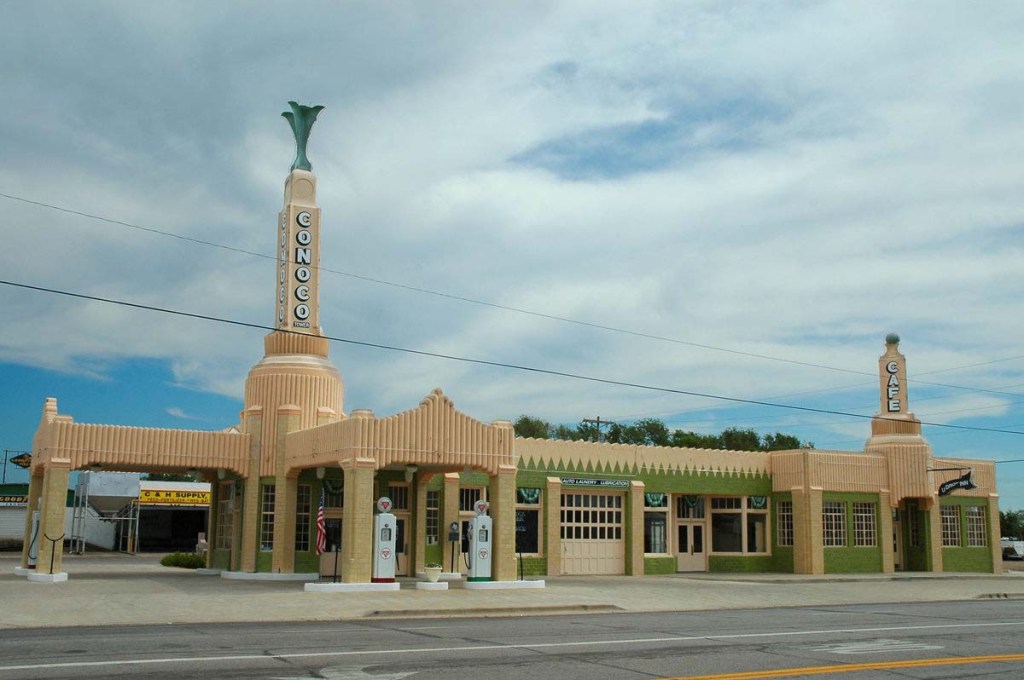 Cars On The Route
There are soooo many old gas stations along Route 66, many neglected and abandoned… but not this one. It's also one of the very few attractions along the route through Kansas – mainly as it only dips into the state for just 17km.
If you saw the animated movie Cars, this place might look familiar… there might even be some Cars from Cars there to greet you!
Whale of Catoosa
OK, we have to have one wacky, creeped-out thing on this list…. I am totally here for this. I mean, look at its little hat.
Built in the early 70s, it was originally an anniversary gift from local Hugh Davis to his wife Zelta, who collected whale figurines, and intended for family use.
However, as many locals began to come to enjoy its waters, Hugh Davis brought in sand, built picnic tables, hired lifeguards, and opened it to the public.
The whale has popped up in a stack of TV shows, including An Idiot Abroad, The Great Food Truck Race and an episode of American Pickers. It was also featured in an ad for Mercedes Benz.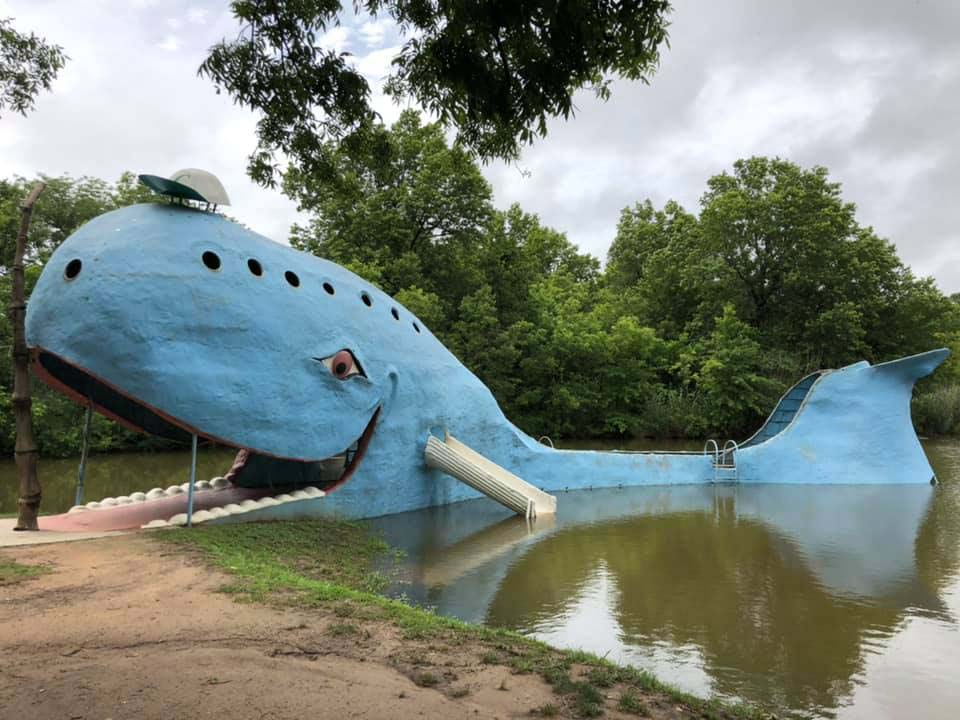 The Blue Swallow Motel
During Route 66's heyday there were plenty of hotels to take in weary travellers, but now many of them are no more.
A shining neon reminder is the Blue Swallow Motel. And it's not just a relic either, you can still book a room here.
Make sure to check it out at night when it really glows.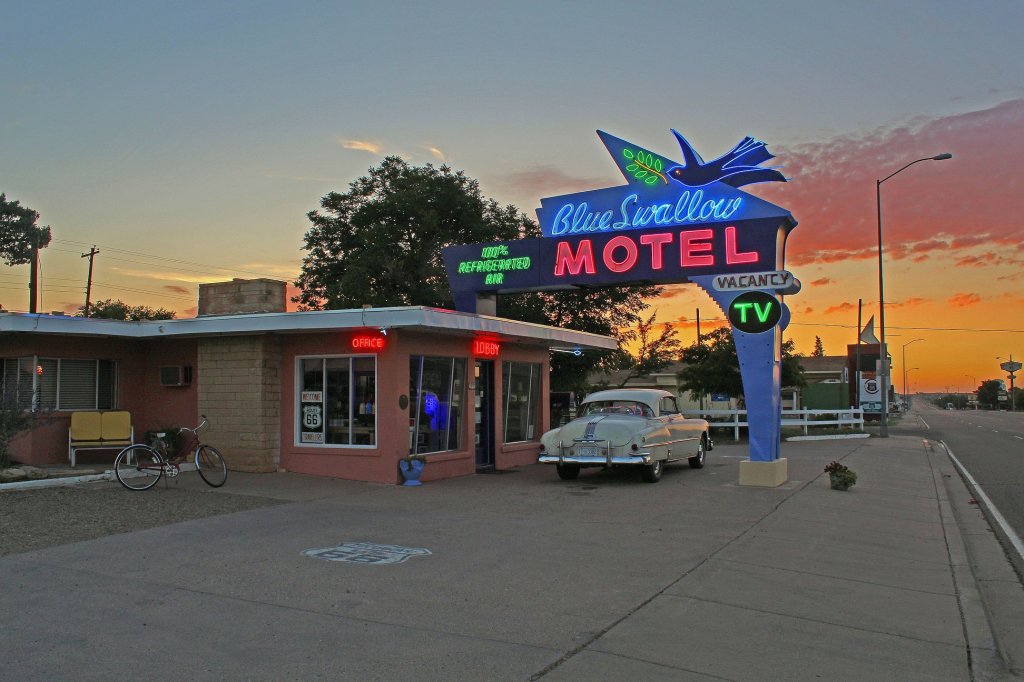 Bob's Gasoline Alley
Described as an amazing throwback to the Route 66 glory days, this collection has to be seen to be believed.
Fans of automobile, gas station and vintage neon sign memorabilia are going to absolutely froth at what's at Bob's…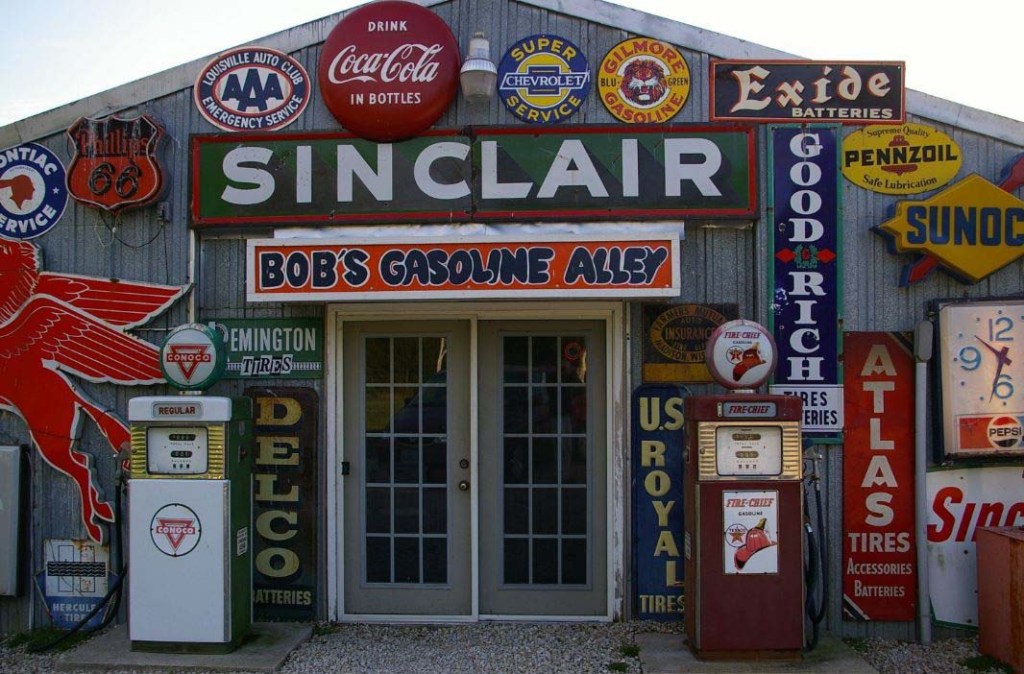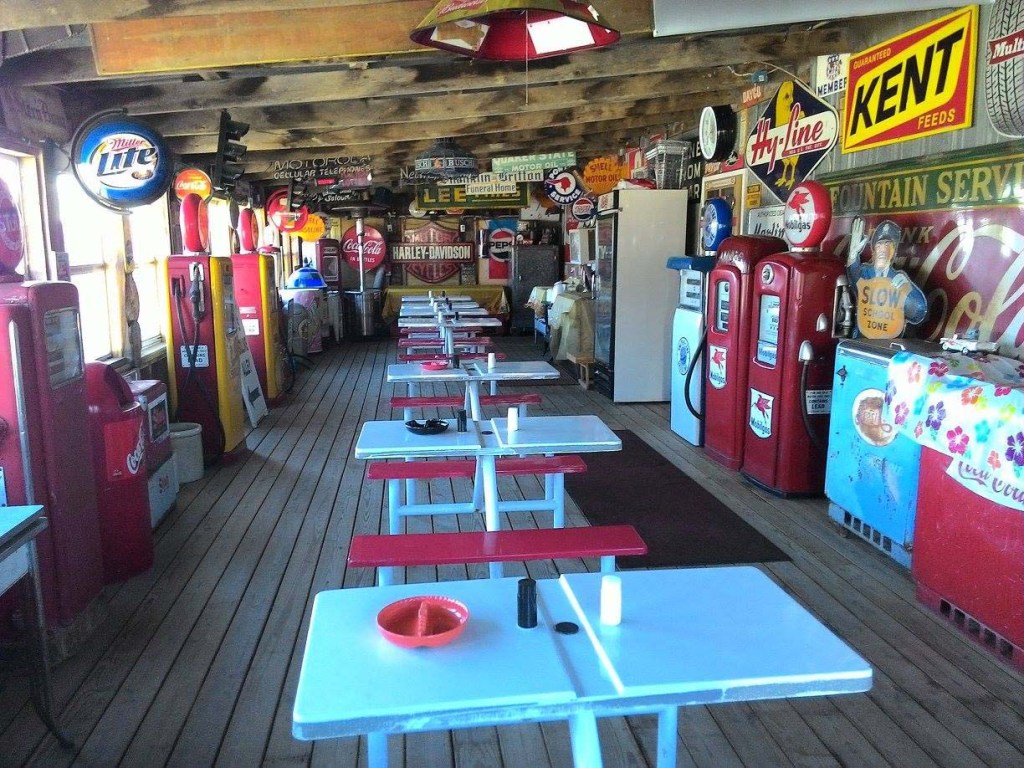 Standin' On The Corner Park
Eagles fans – this one's just for you.
While driving Route 66, don't forget that in the town of Winslow, Arizona, is a shoutout from the song 'Take It Easy'.
In September 2016, a statue was unveiled at the park in the likeness of Glenn Frey, who died earlier that year.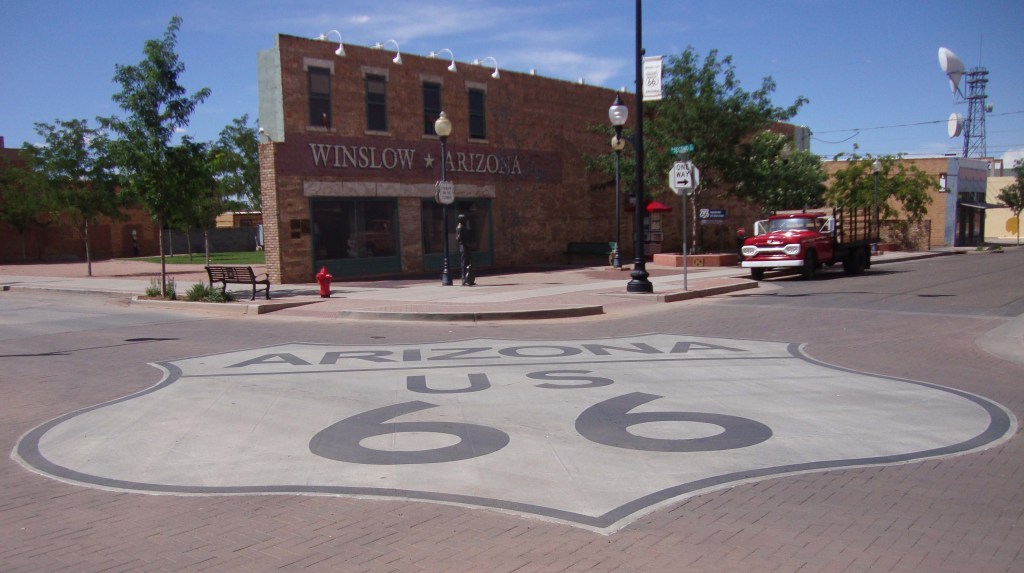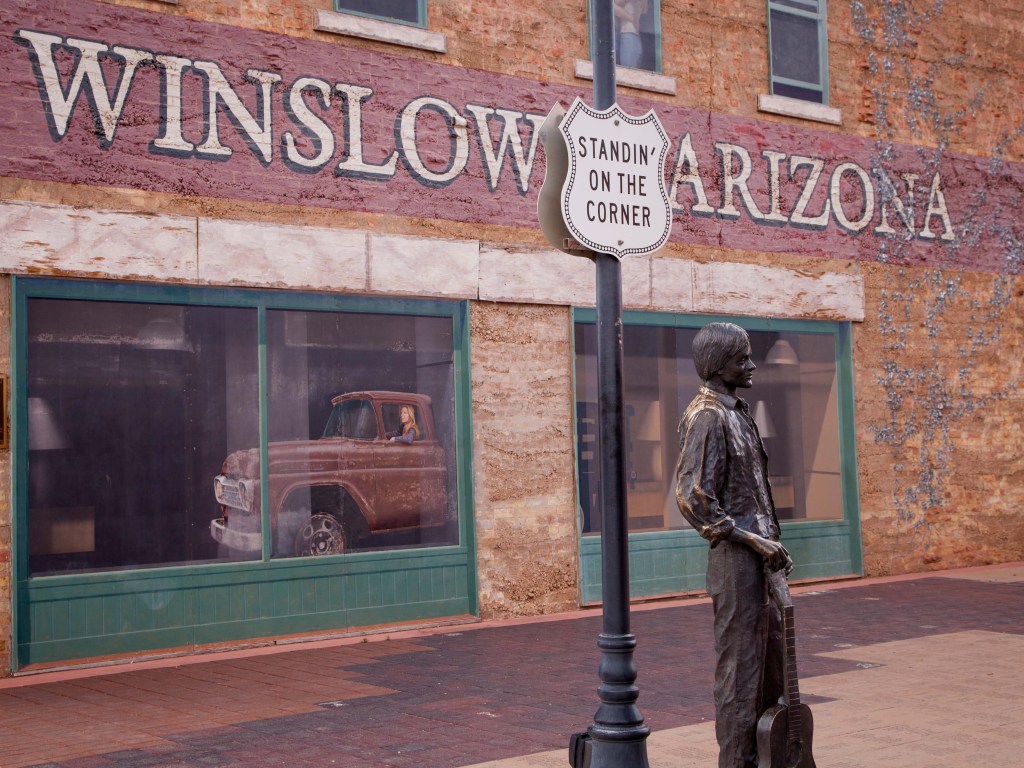 Speaking of Route 66 (and the Eagles),

we could be sending you on the trip of a lifetime with

96FM's Real Music Road Trip!

You'll begin in Las Vegas, where you'll see Robbie Williams live in concert, then Jerry Seinfeld, THEN you'll pick out a Ford Mustang and hit the iconic Route 66 all the way to Chicago!

We'll then fly you to LA to see the Eagles play Hotel California, in its entirety.

Oh, and we'll throw in $10,000!

Click here to find out how to get on our standby list!

Missed Clairsy & Lisa? Catch up by clicking play below!