We don't want to alarm you but last night we went to the supermarket and found a new product SRIRACHA KETCHUP!
That's right, your fave hot sauce is now mixed with your fave tommy sauce to create a perfect synergy of deliciousness.
It's appeared on shelves right next to all your normal sauces and is priced at a pretty reasonable $6.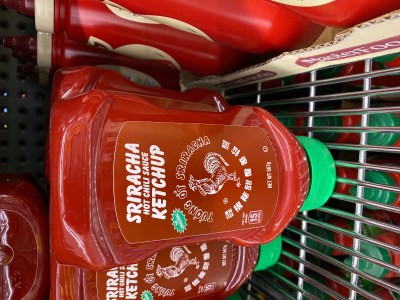 It's YUMMY, VEGAN FRIENDLY and available nationwide!
Missed The Bunch with Clairsy & Lisa? Catch up by clicking play below!