It's the biggest prize we've given away on 96FM yet: The Eagles Audi e-tron, valued at $168,000.
Thing is, the winner doesn't just get this amazing whisper-quiet, zero emission Audi e-tron Sportback 50 quattro.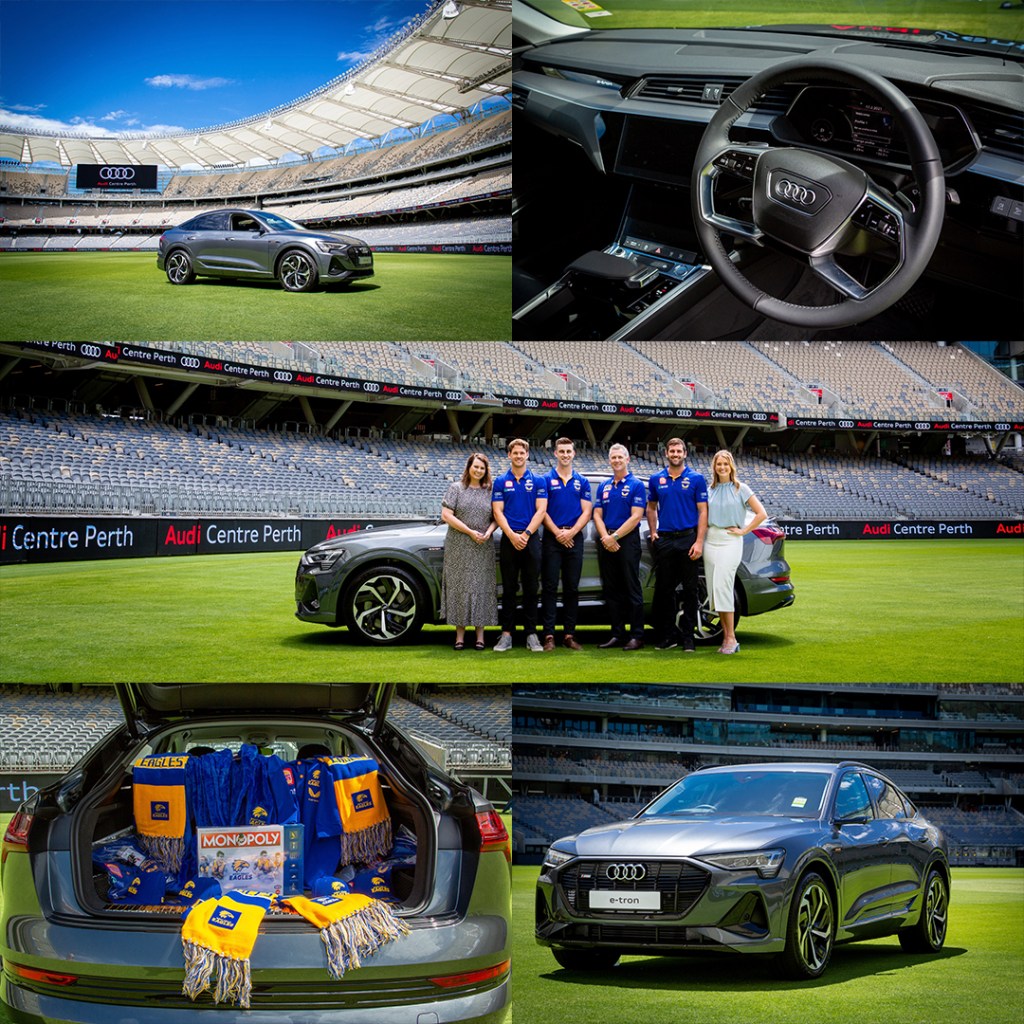 The special prizes that come with the car could easily pass for a major prize bundle on their own.
The Eagles have thrown a STACK of items into the e-tron's boot, including a 2021 signed team guernsey, an Eagles dressing gown and your own copy of the new Eagles Monopoly board.
Also, not one but FOUR club scarves, polo shirts and caps so you can fit out all your mates (or just have one helluva uniform rotation for yourself).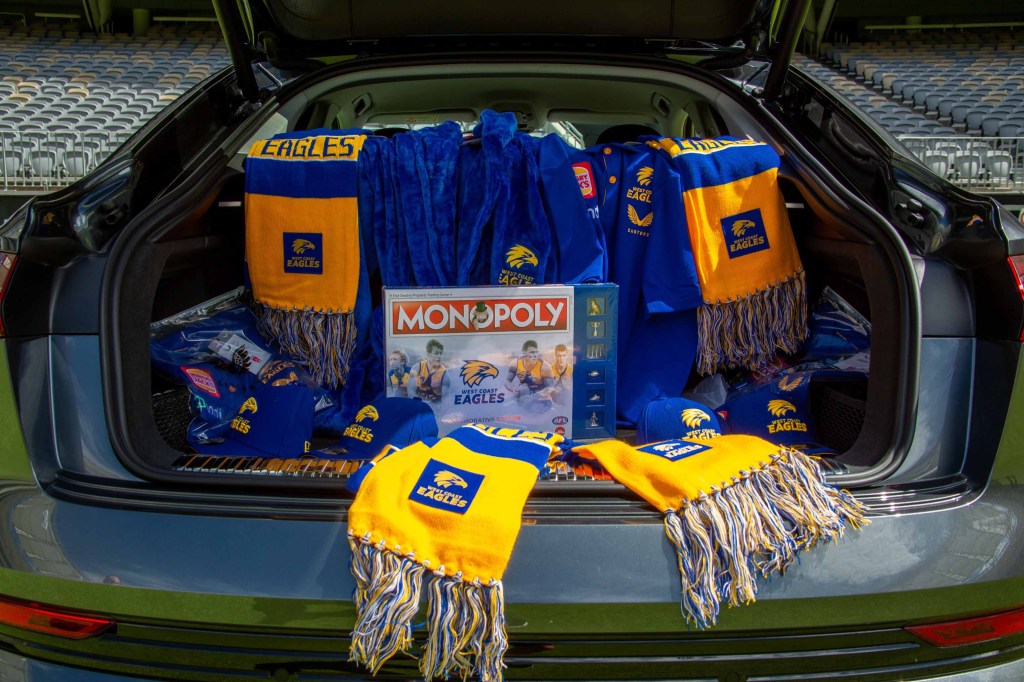 But there is something else here which is HUGE.
You know how impossible it is to park at Optus Stadium?
Not anymore.
The winner of the Eagles Audi e-tron will also get their very own parking pass to Optus Stadium for every Eagles home game in 2021.
There's no second prizes here so if you're keen to win it all, all you need to do to enter is call 96FM on 13 10 65 when we tell you. Also, watch 9News nightly at 6pm for the codeword, which will give you nine entries in the draw.