A woman who tried a trick to clean her washing machine has truly left the internet stunned.
The cleaning lover wrote on the Facebook group 'Mums Who Clean' saying she used a dishwashing tablet in her washing machine and revealed it clean months of build-up.
"This is only 5 minutes into the dishwater tablet hack," she wrote, adding, "I'm disgusted yet impressed."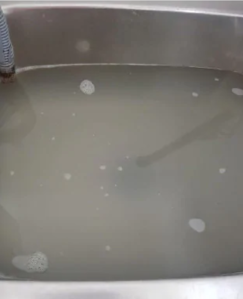 The post has attracted heaps of praise, with users saying "I did mine yesterday. I used three tablets and couldn't believe the water started going brown within a few minutes,"
The woman went on to say she used the 'standard cheap Woolworths brand ones. Hottest cycle (mine was 95 degrees for 1.5hrs).''
One user went on to say "If you're using this method, it sounds to me that you're best to dissolve the tablets in hot water and then add to the machine. That also allows you to do this process if you don't have hot water connected.''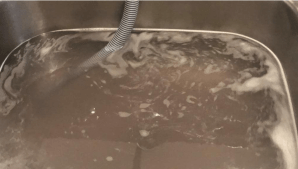 "If you have a top loader, don't forget to take out the agitator and give it all a good clean by hand. My worst part was the screw that keeps the agitator in place … it was so gunky!"
Well. We are trying this.
Missed Clairsy & Lisa? Catch up by clicking play below!