Woolworths has clapped back at Coles' Little Shop with their own set of collectibles.
The new Christmas Pop-Outs range hits stores on Wednesday, including a Santa, Reindeer, Elves, a Gingerbread Man and a Snowman.
There will be 12 Christmas collectibles released over the next month and customers will receive one for each $30 they spend. Instead of a folder to keep them in, a Christmas Tree Stand can be bought for an additional $3.
But we can't help but notice the sheer amount of shade being thrown.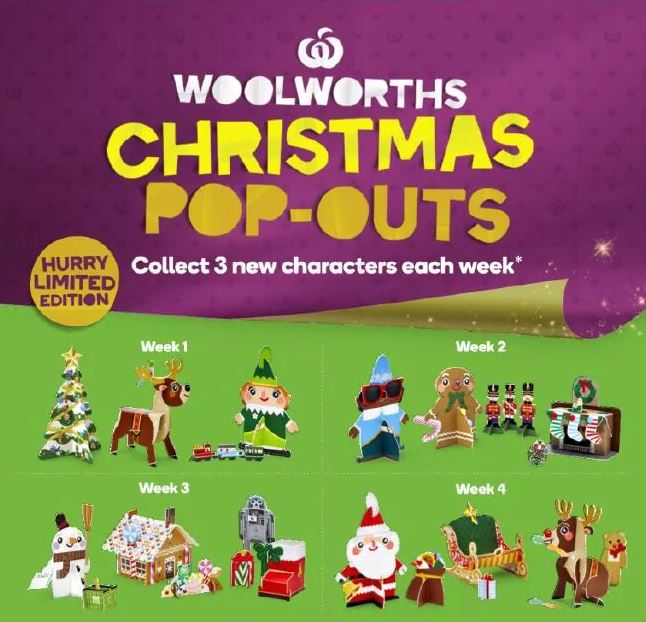 Woolies' new collectibles are made of cardboard – not plastic – which "pop-out" from a cardboard frame and assembled.
Also, Woolies customers would "also be able to see what they are getting" as the pop-outs "will not come in 'blind plastic bags' to help avoid duplication or disappointment and minimise waste".
"Our team has also spent a great deal of time ensuring that we considered the environmental impact when putting this together and we are proud to say that the range is 100 per cent Aussie made and fully recyclable."
Coles has hinted that Little Shop will return, which could possibly include a Little Kitchen range, which went bonks in New Zealand.