A Perth man's Christmas tree is going viral because, well, just look at this thing.
Made up of Coke cans, Beechboro local Wes Boyd – also known as 'Mad Bogan' – and his mates built the tree which stands at 5.4m tall.
It took the lads about 10 months to collect the cans and a couple of months to build.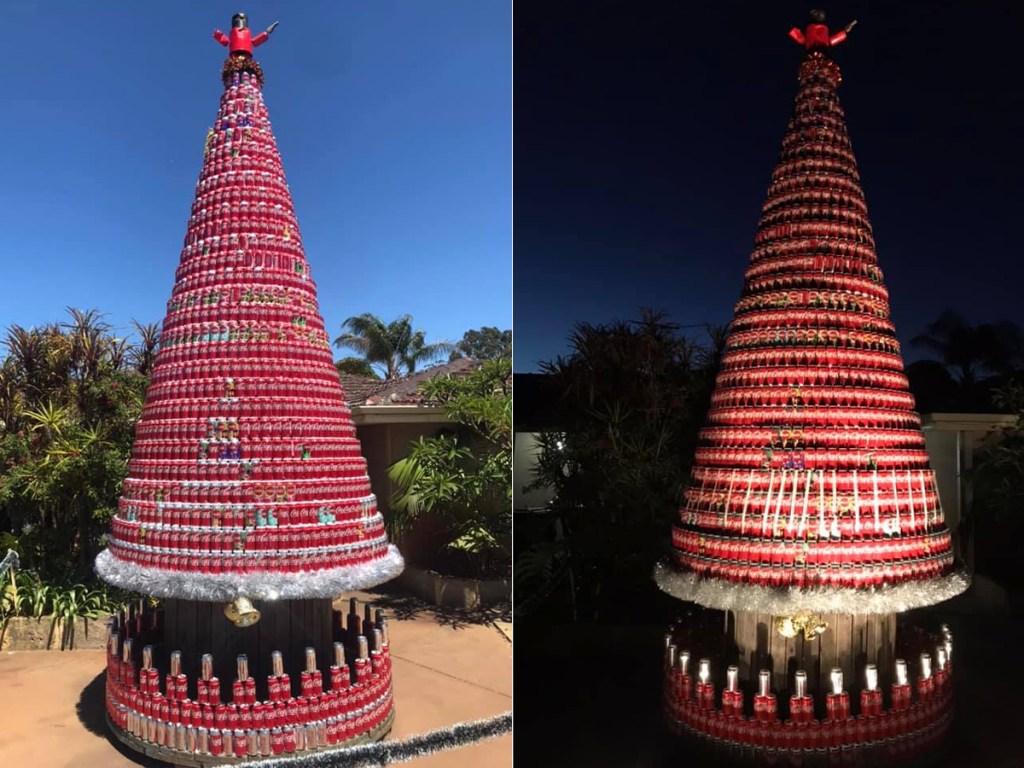 While a few people online are disappointed it's not made up of the other red cans, Mad Bogan told the ABC that they did it to raise funds for Alzheimer's WA, so you can't really drag the guys too much for it.
Check it out on Bailey Place in Beechboro.
Missed The Bunch with Clairsy & Lisa? Catch up by clicking play below!