A koala reportedly stolen from Adventure World has been found up a tree in nearby bushland in Bibra Lake.
Orana the koala was found after a frantic search of the area.
It's alleged that Orana was filmed being stolen from the theme park and released into nearby bushland which was apparently posted to Snapchat.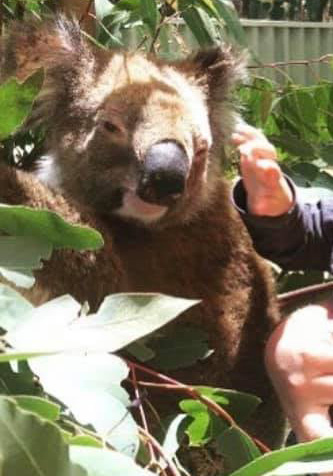 According to a social media post, by a woman who claimed to be the sister of a former Adventure World worker who put out a call for help to find the critter, the koala needed medication, or it would be "will be dead within the day".
"Many of you know my sister worked at Adventure World for many years with the wildlife," the post said.
"She had a very special bond with many of the animals but none more so than the beautiful Orana, the koala.
"Last night somebody stole Orana from Adventure World and released her into nearby bush land (recorded and released on Snapchat). She is on medication and will be dead within the day if she isn't found."
Adventure World had been open until 11pm on Saturday night as part of their 'AW Nights' event.
Orana was spotted in the branches of a tree just before 5pm on Sunday.
Adventure World is home to kangaroos, dingoes, an emu, a wombat and offers and experience with a koala for $25, however the public are not permitted to hold the koalas.
According to the WA Parks Foundation, koalas are not native to Western Australia.
The park is yet to comment.
Missed Clairsy & Lisa? Catch up by clicking play below!