Amid the sheer devastation of the bushfires are little rays of pure sunshine.
Such as Bear the koala detection dog.
Yep, we had no idea there was even such a dog, but we're 100% so glad there is.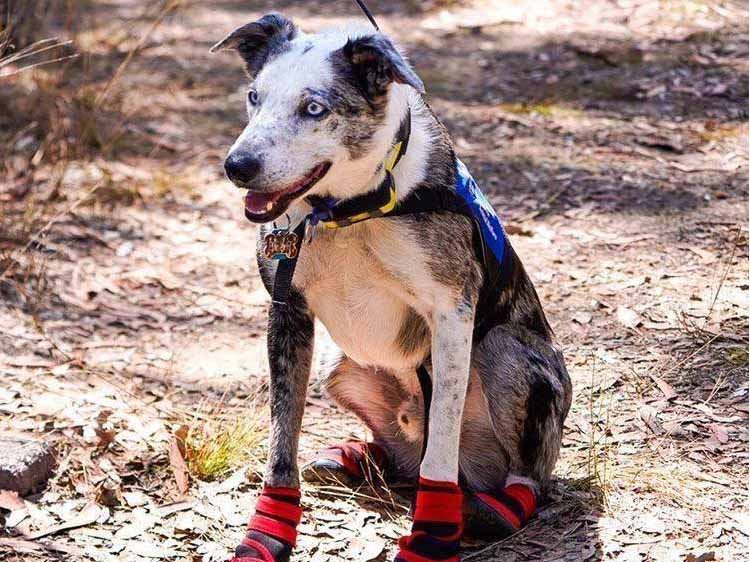 Bear's job, working with the International Fund for Animal Welfare, is to find sick, injured and orphaned koalas that have managed to survive fire-decimated areas.
"These devastating fires have destroyed critical koala habitat and claimed the lives of hundreds of koalas and other native wildlife, so Bear's powerful nose is an important asset in locating survivors," IFAW said in a recent Facebook post.
Last week, Bear scoured the ravaged Cooroibah forest on the Sunshine Coast, which was one of the worst-affected areas.
The border collie-Koolie cross was originally surrendered by his owners after it was found he had obsessive-compulsive disorder – a condition that doesn't always make dogs good pets… but ideal detection dogs.
Bear was picked up by the University of the Sunshine Coast, and he was trained to track koalas – he's the only dog in Australia that can track a koala by the smell of its poop and its fur.
"Once he finds a koala, he sits very still to indicate to a human that he is near a koala. He's then rewarded with a ball which he'll chase," Rebekka Thompson-Jones from IFAW said.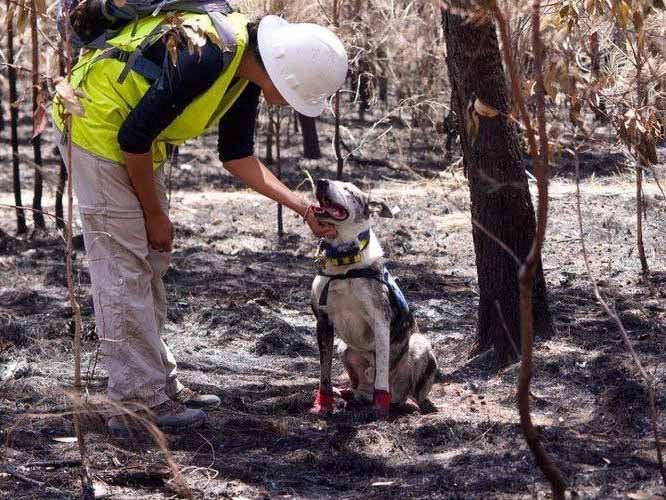 Missed Clairsy & Lisa? Catch up by clicking play below!