A custom baby romper made from Emu Export fabric was sold almost as quickly as it was posted on Facebook Marketplace on Monday.
Kalgoorlie local Gemma Orlandi told PerthNow she couldn't quite believe the response when she advertised the outfit.
"I didn't think it would be so popular! I thought asking $50 was pushing it a bit but the interest has been huge!" she exclaimed, adding that she perhaps "should've asked more."
Ms Orlandi said she came across the fabric while she was pregnant with her daughter, Blake.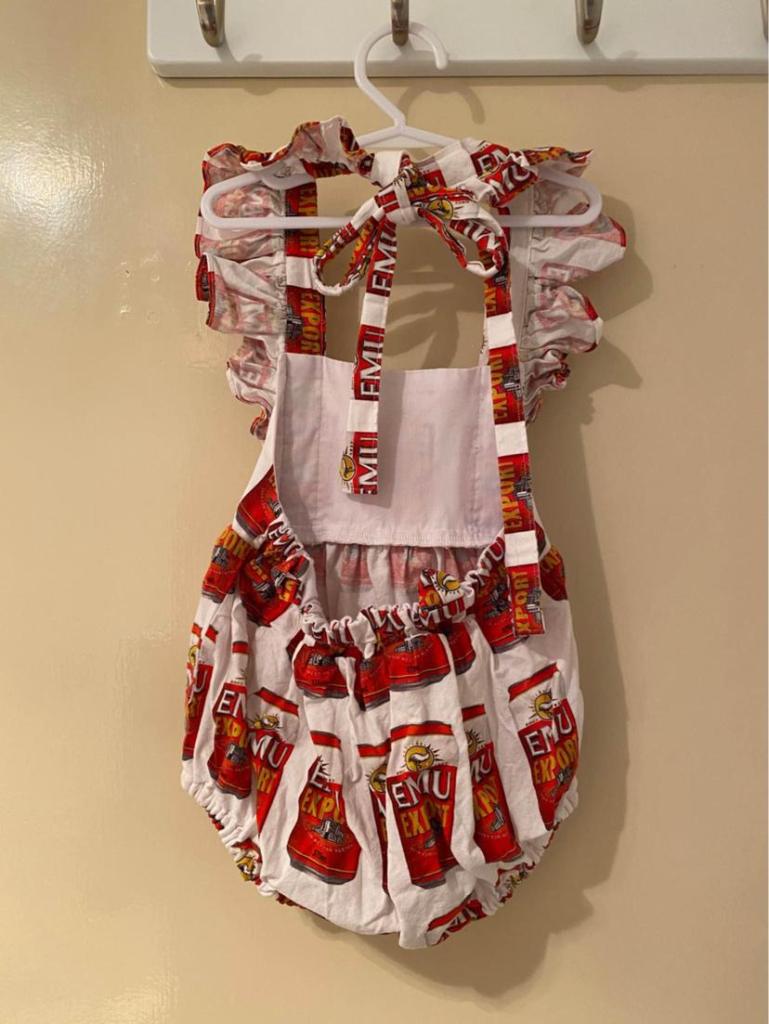 "I had it made as a surprise for my hubby whilst still pregnant, and we put it away for special occasions," she said, one such occasion was for a picture that helped Blake take out third place in the 2020 Goldfields Baby of the Year.
Ms Orlandi said she has enough fabric left to make two new matching pieces for her daughter, and one for her son due early next year.
Missed Clairsy & Lisa? Catch up by clicking play below!