There are calls to move Perth's Pride Festival to the City of Vincent after Perth's newly-minted Lord Mayor's comments on transgender people were made on breakfast radio.
Basil Zempilas, who was elected as Perth Lord Mayor a fortnight ago, told listeners it was "wrong" for someone to identify as a different gender to their physical anatomy.
"If you've got a penis mate, you're a bloke," he said.
"If you've got a vagina, you're a woman. Game over."
His co-host Steve Mills disagreed, saying it was "no, not game over," to which Mr Zempilas replied, "Well mate, if you want to go softy, lefty, namby-pamby."
Mr Zempilas then asked listeners who "have a penis but are a woman" to call into the station for the chance to win a $100 Retravision voucher.
He has since told Out in Perth he would apologise if anyone was offended as that was not his intention.
Meanwhile, a Change.Org petition states that Mr Zempilas has shown his "true colours" and suggests moving PrideFest from Mr Zempilas' electorate to the City of Vincent, "a more progressive and stable part of Perth."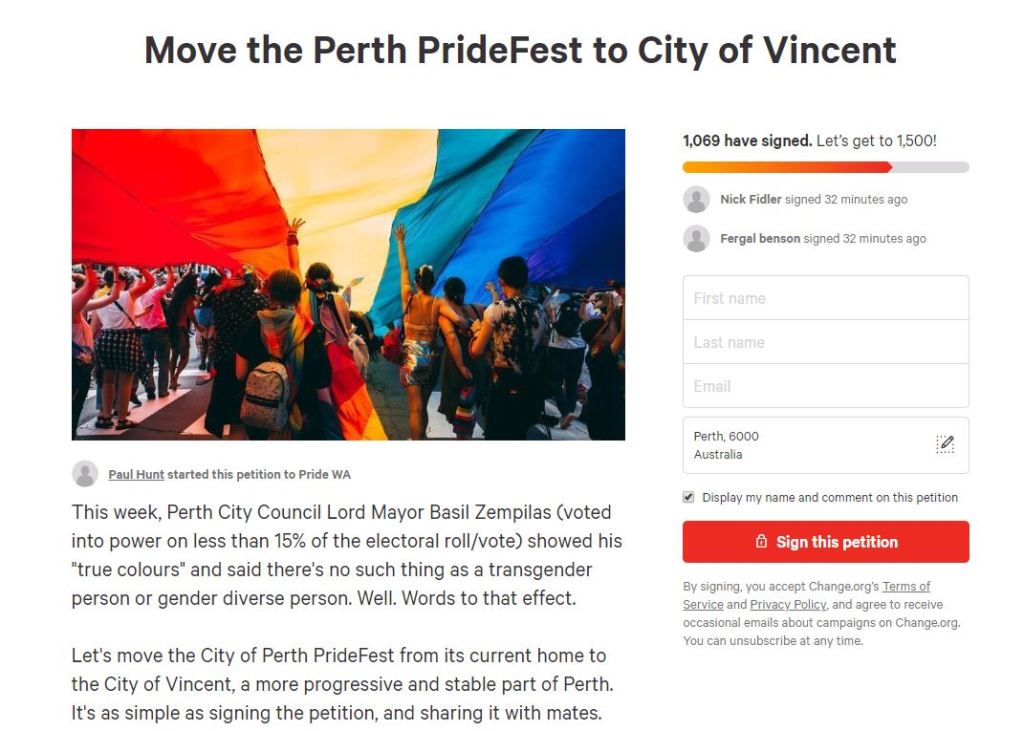 More than 1000 have already signed it.
96FM has reached out to City of Vincent Mayor Emma Cole for comment.
Missed Clairsy & Lisa? Catch up by clicking play below!