RSPCA WA have received reports of blue cats in Perth's northern suburbs.
They received a report from a distraught owner who came home to their cat covered in blue paint, still wet.
While the cat's health was being closely monitored, the RSPCA was initially unable to tell if it was an intentional act of cruelty, or one of misadventure on the cat's part.
But shortly after putting the call out on social media, another woman commented that the same thing had happened to her cat that evening.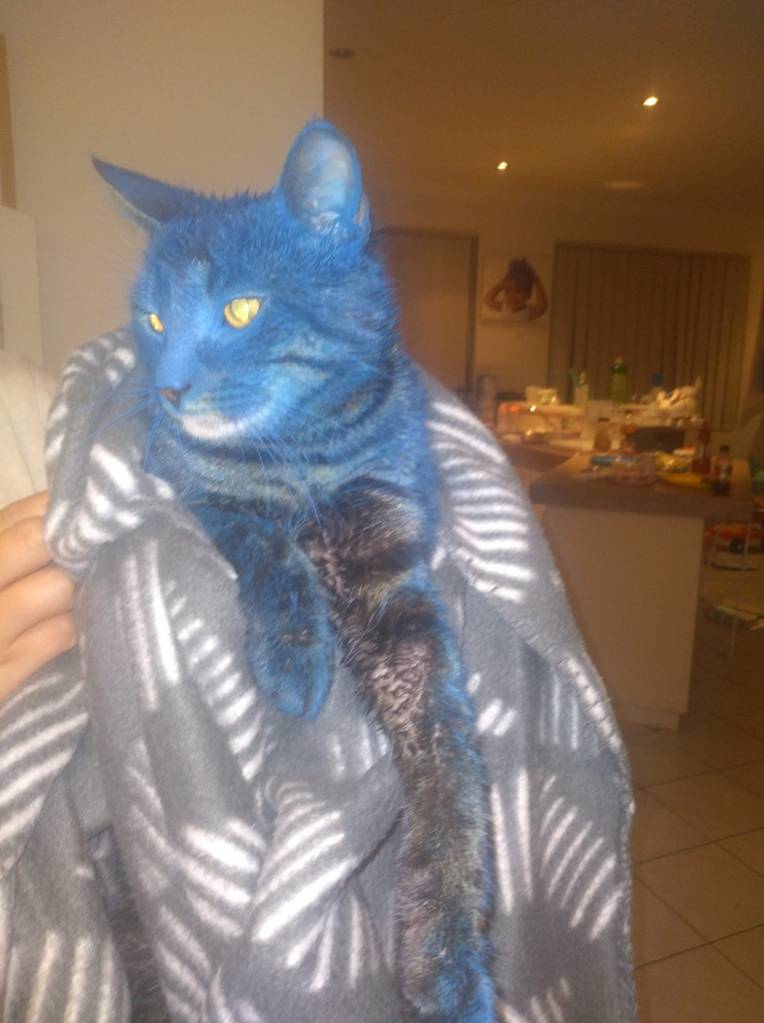 If you have any information about the blue cats, RSPCA WA would like to hear from you.
The incident occurred on Monday night (June 28) around the Port Jackson Parade/Little Green Gardens area of Quinns Rocks.
If you know of anything you can reach out to their RSPCA Cruelty Hotline on 1300 278 358.