In what seems like the most genius move in the world, Telethon have come out a range of pyjamas!
I mean, what else do you watch Telethon in anyway – it's the biggest night in all year!
The cute-as-a-button PJs are made with lightweight, 100% cotton fabric, a relaxed fit and covered in Fat Cat and rainbows, naturally.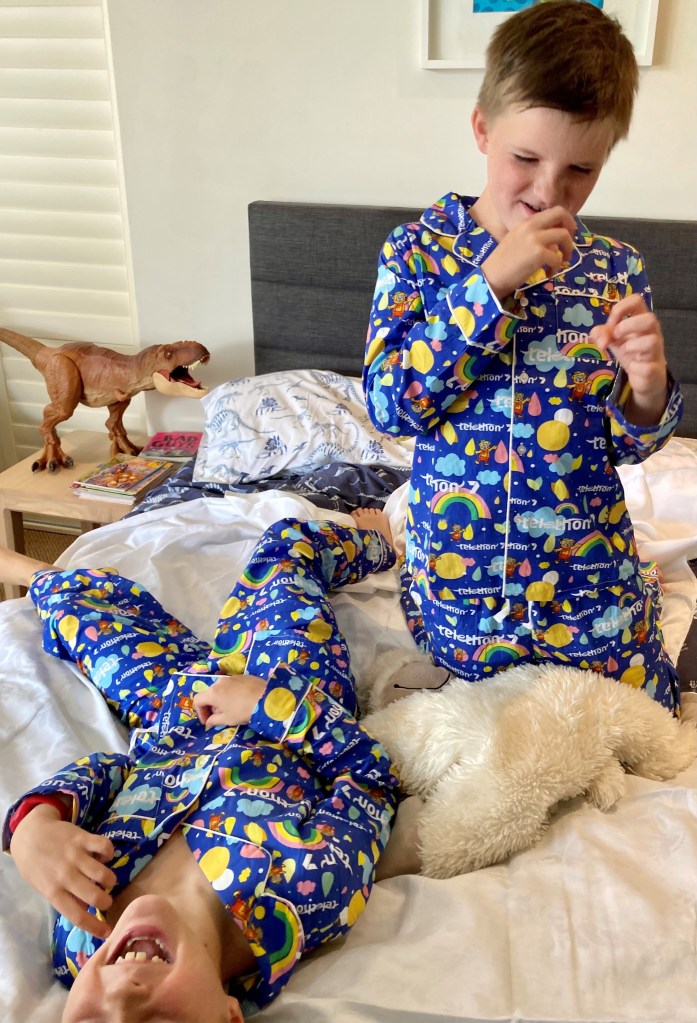 Kids sizes are $50 each and adult sizes are $60 each. The sizes are unisex and go up to a 5XL.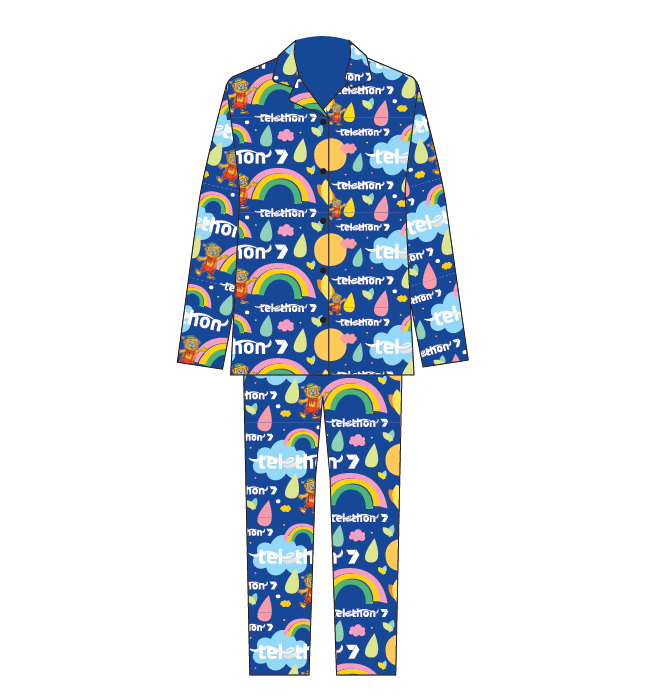 The only bad news is that the PJs are a limited edition, so you'd best be fast!