It was the middle of the night in early 1986 when Dean 'Clairsy' Clairs hopped in his blue Magna to make the two-and-a-bit hour trip from Bunbury to Perth.
Clairsy was 20 and had already been working in FM radio for three years after first catching the radio bug at 15 while doing media studies at Greenwood High School.
"I was obsessed with working at 96FM," he said, which in 1980 became the first FM station in WA.
"I was working part-time at Big W in Mirrabooka while at high school and I thought, 'What do you do to get in radio? Oh, I'll just ring the program director of the FM radio station'."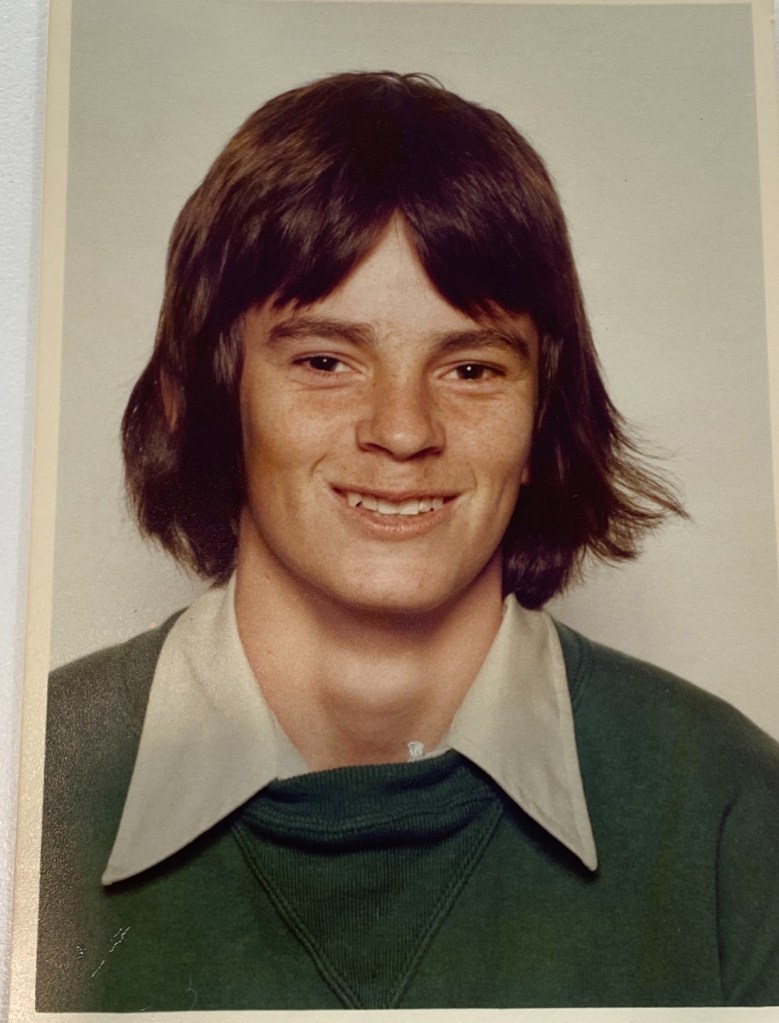 So, at 16, he called Gary Roberts.
"I heard this great big deep voice and I started shaking, I was shitting myself," Clairsy said, clearly realising the gravity of calling one of the head honchos of Australian radio, who was nothing but straight with the teenager.
"Most of my guys have done at least ten years' experience, Dean," Roberts had told Clairsy, who wasn't at all put off.
"I thought, oh well, I'll get some experience," he said.
By 17, Dean was working at 6MD in Merredin before landing a radio gig in Bunbury.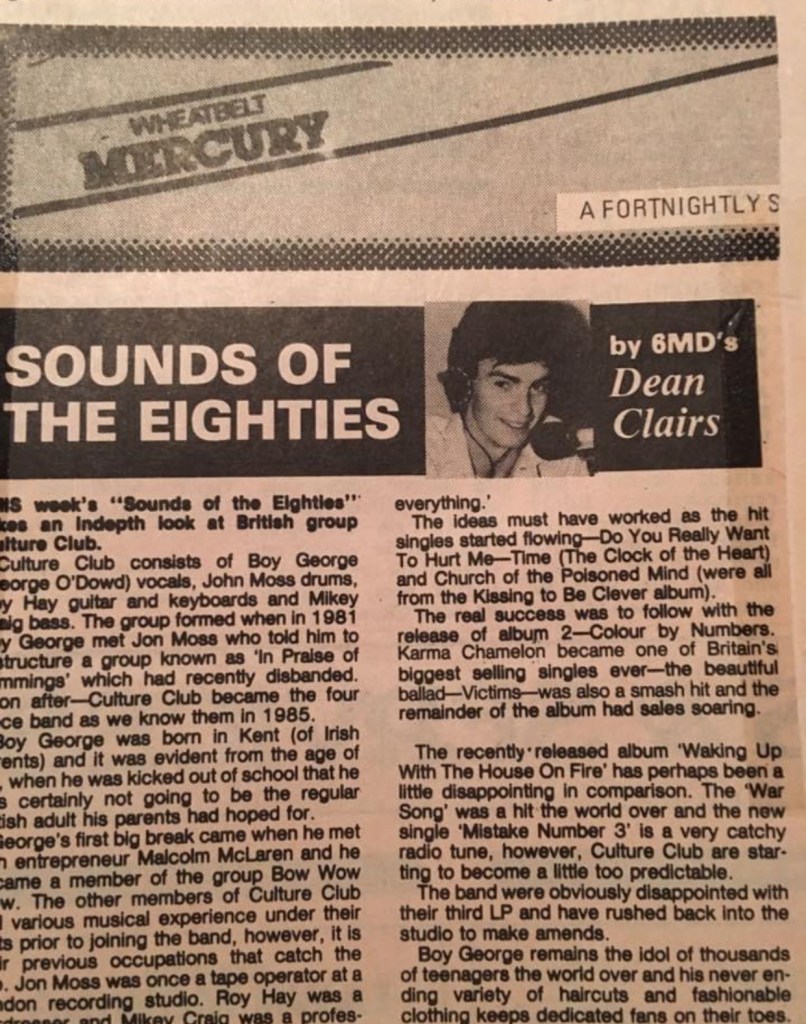 So, back to that night when a 20-year-old Clairsy hit the road.
"I was driving from Bunbury to Perth to go and queue up at the Perth Entertainment Centre to camp overnight," he recalled.
"I was getting tickets to see Dire Straits for their huge Brothers in Arms tour."
Clairsy was still so obsessed with working at 96FM, that if he ever heard a new voice on the station, he kinda took it personally.
"Particularly from midnight to dawn, I was thinking 'that person has my job' and Gary still hasn't called me back."
After turning the car radio on, Clairsy heard a new voice.
"I heard the deepest voice I had ever heard on radio and I thought the bloke called himself 'Fred Buttercup'," he said.
"I thought 'who's Fred Buttercup?'
"I wasn't thinking this was some New Zealand radio legend, I was thinking some young guy with this really deep freaky voice, an incredible voice, and I thought 'here's another one who's stolen my gig!'
"I thought 'when am I gonna get my chance?'
"Who is this Fred Buttercup?"
Needless to say, Clairsy didn't sleep a wink when lining up for Dire Straits tickets.
"I thought, 'when am I gonna get my chance at 96FM? Who is this Fred Buttercup?' That was the first time I ever heard Fred Botica."
Over the years, Clairsy got to live out plenty of amazing fanboy moments, one of which was hosting a radio special with KISS.
"As a 15-year-old, like most kids were back then, I was obsessed with KISS – they were the first gig I ever went to," he said.
"Well, that 15-year-old was suddenly in the body of a 28-year-old with Gene on one side and Paul on the other and there I was, sitting there with a tape recorder, it was surreal."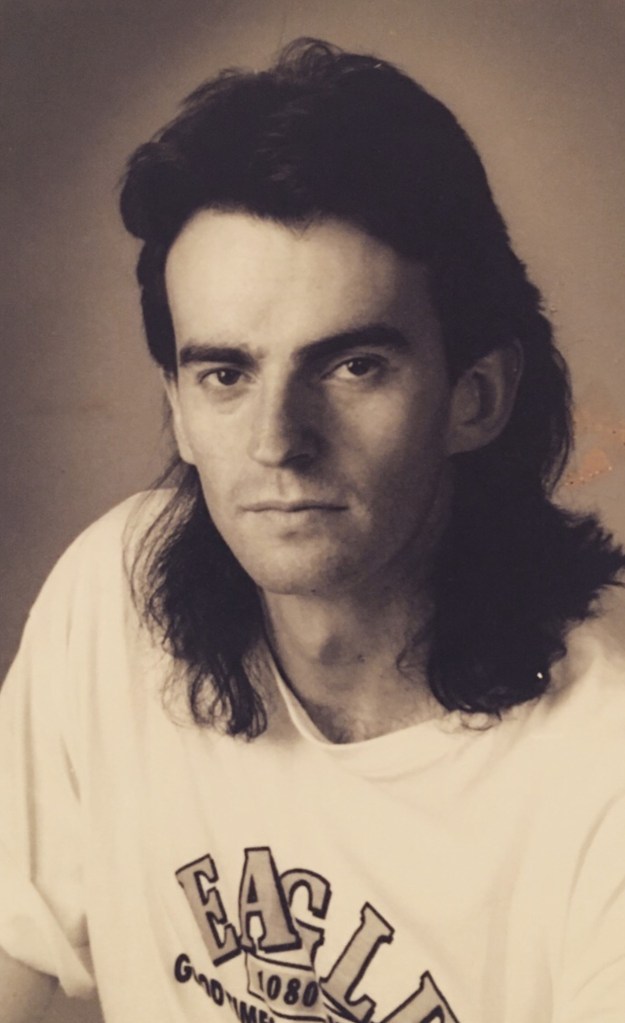 Mick Jones from Foreigner was another moment.
"He's a hero of mine, he was great – I had this autograph book that I used to get people to sign and he wrote in there 'just keep rocking you just can't stop', which is from Jukebox Hero."
"But even some of the older stars like Larry Hagman from I Dream Of Jeannie and Dallas came with Barbara Eden for a chat and that was surreal because I used to watch them as a kid, it was so bizarre."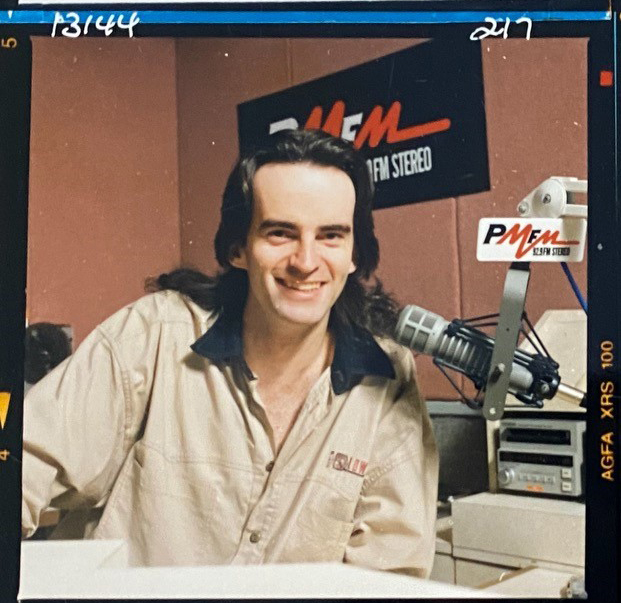 He would also go back to the Entertainment Centre, but this time to go backstage to interview artists such as Alanis Morrisette.
"Back then, Taylor Hawkins was her drummer, and no one really knew who he was at the time," he recalled.
Of course, Hawkins would later become the drummer for the Foo Fighters.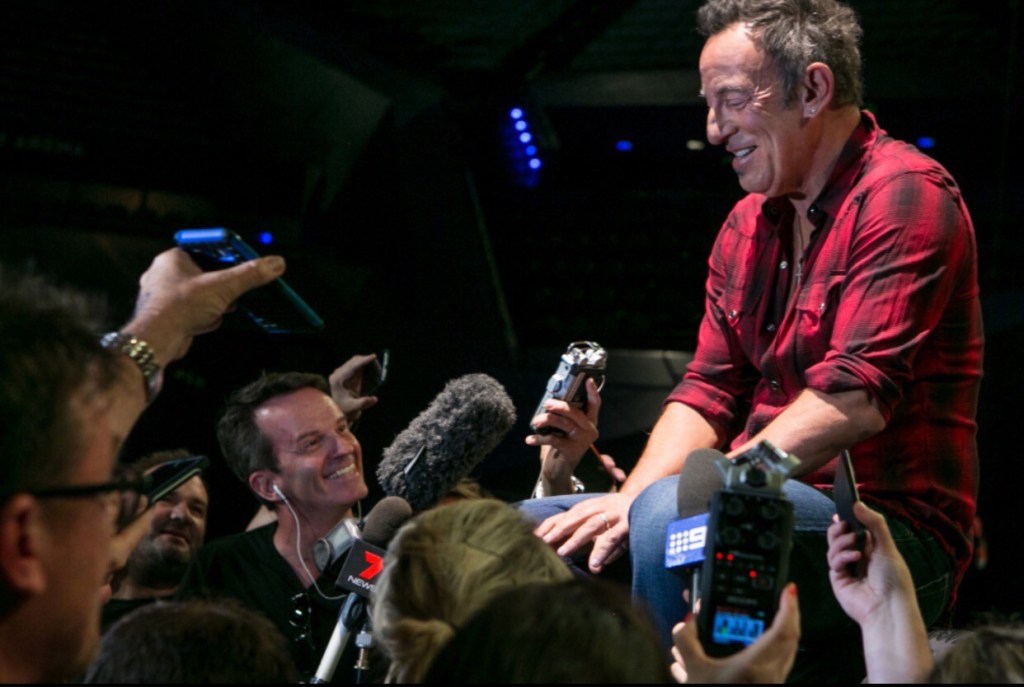 But music and celebs aside, Clairsy has missed broadcasting to Perth.
"It happened twice today," he said last week before The Bunch, with Clairsy & Lisa was announced.
"I was standing the line at Priceline and someone said, 'I know who you are, how long have you been off because I really miss you' and I couldn't tell them I was coming back to radio."
"I didn't realise how much I had missed talking about the music and about Perth, I underestimated all that, like big time.
"So finally getting that call back from Gary was really timely… you know, 39 years later."
The Bunch, with Clairsy & Lisa, 5.30-9.00am weekdays on 96FM.
Missed The Bunch with Clairsy & Lisa? Catch up by clicking play below!