As Victoria is reportedly set to announce a new record of over 700 COVID cases on Thursday, a social media post on Clive Palmer's Facebook page calling Mark McGowan a 'menace' is being absolutely flooded with support for the WA Premier.
Earlier this week, Palmer accused McGowan of being "unreasonable" for not opening the WA borders over COVID-19.
"Mark 'The Menace' McGowan knows the mortality rate for West Australians hasn't increased because of COVID-19 yet he continues to mislead the people of WA for political grand standing," Palmer said.
"There are other highly contagious viruses, for example Hepatitis B, which result in thousands of deaths every year. COVID-19 has claimed very few lives in WA, yet has led to unprecedented border closures and devastation to the economy.
"When the federal government stops JobSeeker and JobKeeper, WA will face very uncertain times. Mark McGowan is a menace for not opening the borders and leading the great state of Western Australia forward."
Palmer is challenging WA's hard border stance in the Federal Court in Brisbane before being ultimately decided by the High Court.
He argues WA's border closure is unconstitutional and damaging trade, while Premier Mark McGowan says it is necessary to protect citizens and is based on expert health advice.
Palmer Likely To Win Legal Fight To Open WA Border: Morrison
On Wednesday, Prime Minister Scott Morrison backed Palmer's argument that the constitution provided Australians free movement, saying "that should not be prevented".
Mr McGowan had said Mr Palmer was a "very, very selfish and self-centred person … prepared to risk everyone's health just for his own travel arrangements".
"We just want to keep the border arrangements in place – it annoys the hell out of me that Mr Palmer and the Liberal Party want to bring it down," he said on Wednesday.
Within hours of Morrison's comments, Palmer's post from Tuesday, July 27, was flooded with thousands of comments, most with the #istandwithmarkmcgowan tag.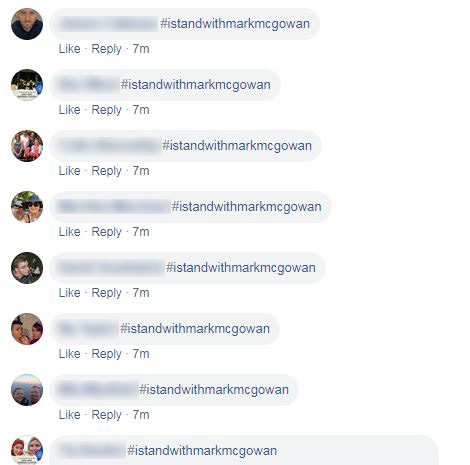 Change.org has also seen an uptick in petitions against Palmer's action – currently there are 7 against him and 1 supporting.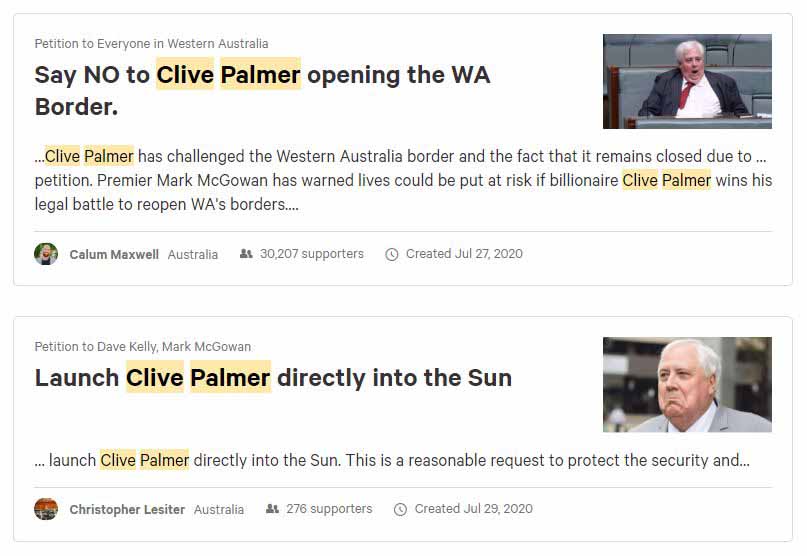 WA is currently in Phase 4 and, as of Wednesday, there were 2 new COVID cases and 5 active.
Missed The Bunch with Clairsy & Lisa? Catch up by clicking play below!