One of the most niche collector's items has come up for auction, and Eagles fans are going to froth.
Tomorrow (Thursday, October 8), West Coast's 1992 '1' WA number plates go under the hammer at Pickles auctions.
It's understood to be the first time the plates have been available since their initial release following the club's inaugural premiership win, not just marking West Coast's first flag but the first time the cup left Victoria.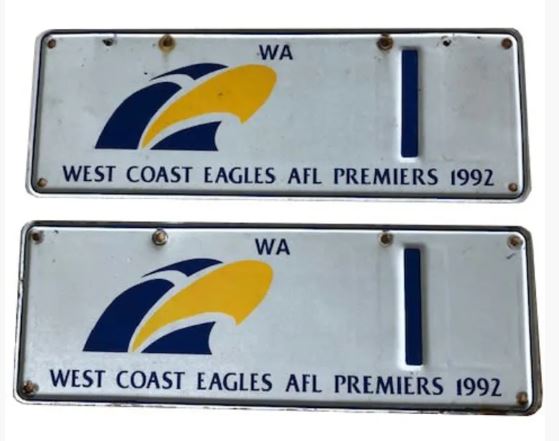 It's been suggested that the plates may pique particular interest for Brett Heady or Liam Ryan – both the number 1 jumper-wearers for the club.
The plates have had just one owner and are in decent nick considering they're almost 30 years old.
The auction kicks off online tomorrow from 9am, with bidding to begin at just $1.
Missed Clairsy & Lisa? Catch up by clicking play below!