Perth, gird your loins, you're about to get a six-storey tower made up of not one but four waterslides.
Construction has juuuuust about finished on the revamped Perth's Outback Splash in Bullsbrook, just in time for summer.
"All of the structural steelwork is now fully assembled, and we will soon see the mammoth task of lifting and installing almost half a kilometre of fibreglass waterslides," Perth's Outback Splash Director, Paul Woodcock said.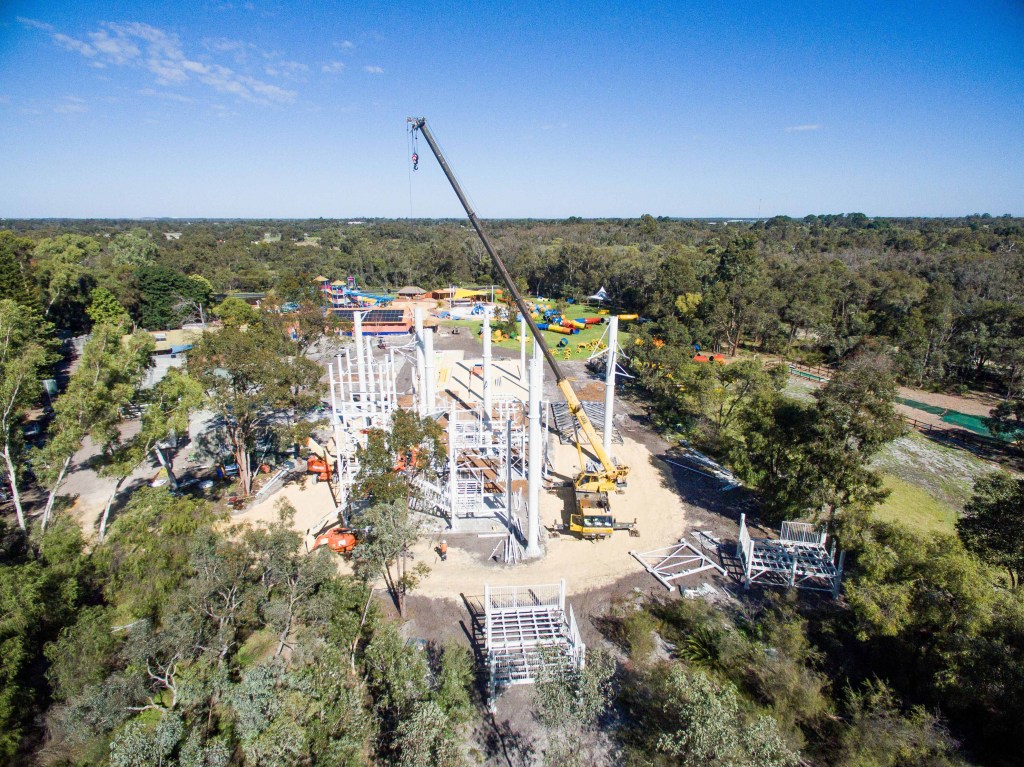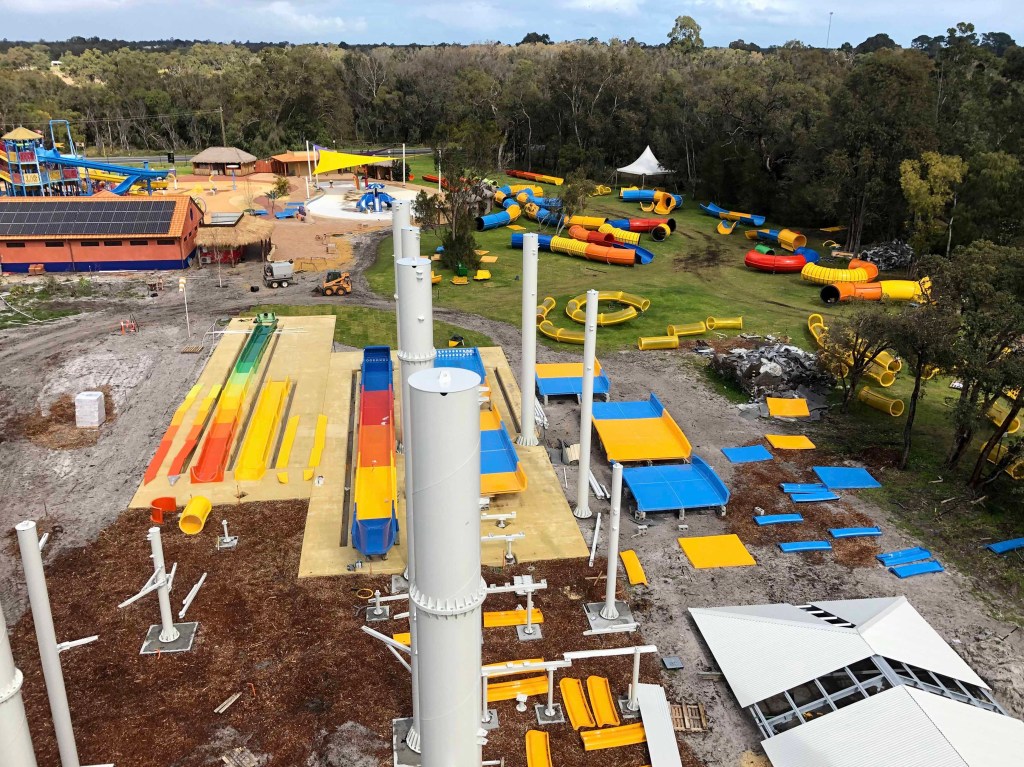 The slides include:
The Wedgie
This is exactly what it sounds like.
The fastest body slide in WA and one of the tallest of its kind in Australia. An open tube, solo waterslide, producing speeds of up to 75km/h with the rush of 100 tonnes of water each hour. Riders plunge to the ground at what feels like a near-vertical drop.
Good luck keeping your bathers on.
Gold Rush
What better way than to pay "homage to WA's mining history" than with a waterslide.
Hit speeds of up to 60km/h in this translucent twisty-turny gold tube that's been hyped as one for the selfies.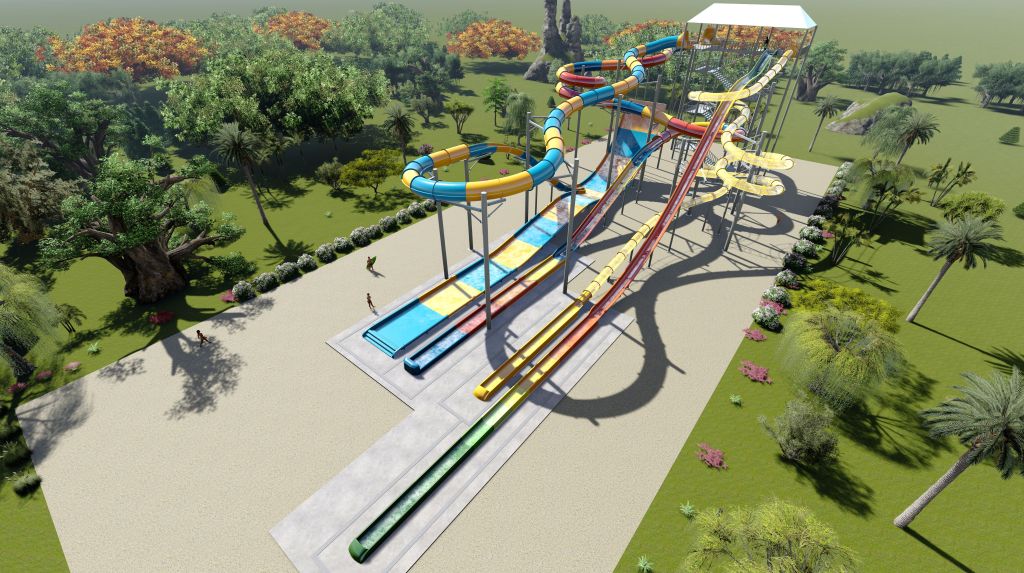 The Wall
Those who've been to Bali's Waterbom Park will get some déjà vu over this, because it's based on 'The Boomerang'.
We're talking a huge quarter-pipe, two-person raft slide where it starts off gently before riders are thrust into blinding light and an almost free-fall plummet, before followed by an 11-metre, near-vertical ascent.
We're already wearing our brown boardies, tbh.
Blackout
OK, check this thing OUT.
Ever wondered what it's like to slip down an intergalactic black hole? Look no further.
This pitch-black tube lined with a sequence of awesome lights, takes riders on a high-speed trip before ol' mate gravity kicks in… and unknowingly experience an epic final drop, like a ski jump, landing with a massive splash.
Perth's Outback Splash opens on November 20.
Click here for more info, including ticket prices.
Missed Clairsy & Lisa? Catch up by clicking play below!