Perth is set to have just one day below 35 this week, and that'll be tomorrow… after that, it's a string of 35-plus days and mid-20s nights.
I mean, it's summer, right?
But this isn't our first rodeo, it's worth noting that the Freo Doctor is taking some extended leave.
The Bureau tweeted that the blessed sea breeze won't return until Monday, and they're laying blame wholly and solely on those disgusting easterlies.
Today marks the second time the sea breeze stays away from Perth metro after an already unusual 5 day absence earlier this month. It's expected to stay away another 5 days, returning Monday. Strong easterlies are the culprit again. Wind forecasts here https://t.co/4Zopy8srIi pic.twitter.com/wnpoGoeZco

— Bureau of Meteorology, Western Australia (@BOM_WA) January 14, 2021
I mean, these easterly winds around the metro area are averaging about 20-30 knots. Ew.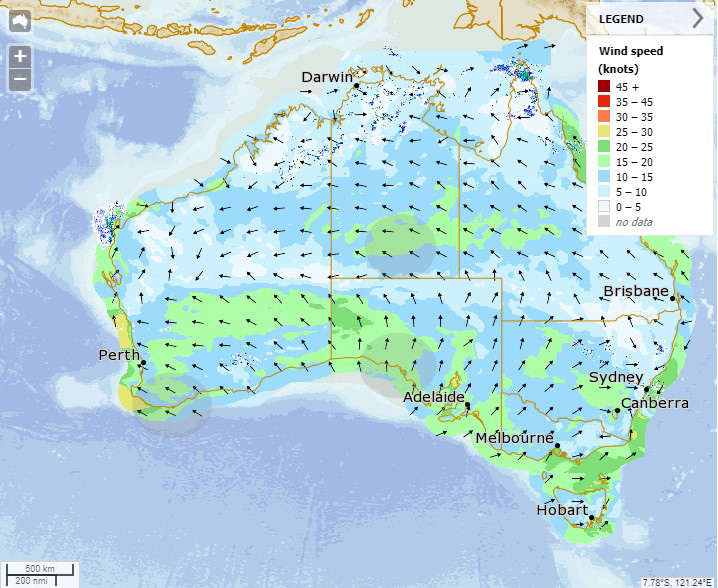 Monday also marks the day there could be a morning thunderstorm so, you know, something for everyone.
Here's the forecast:
Friday, January 15
Max 32, min 17
Saturday
Max 35, min 19
Sunday
Max 36, min 21
Monday
Max 35, min 25
Tuesday
Max 37, min 24
Wednesday
Max 35, min 22
If you need more detailed info, head here.