If you've gone to see what's on at the movies lately, you'd be forgiven if you think you've landed in some kind of time vortex.
If you've never seen Jaws, A Clockwork Orange or Logan's Run on the big screen – we have some great news.
Because there's hardly anything new out, cinemas are going back to the future and, guys, there's some doozies being shown (some with heavily discounted tickets) so now's the time to see some classics!
Here's our picks on what's showing right now across Perth:
Harry Potter's Birthday Marathon, including –
Harry Potter and the Order of the Phoenix
Harry Potter and the Half-Blood Prince
Harry Potter and the Deathly Hallows Pt 1
Harry Potter and the Deathly Hallows Pt 2
80s Monster Double: Beetlejuice + Gremlins
70th Anniversary: Sunset Boulevard
50s Sci-Fi Double: Earth vs The Flying Saucers + Night of the Demon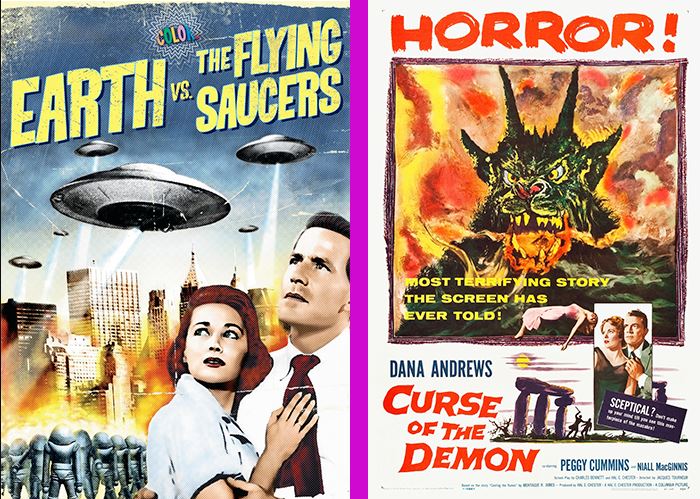 70s Dystopian Double: Logan's Run + Soylent Green
Iconic Aussie Double: Strictly Ballroom + Muriel's Wedding
Alien
The Greatest Showman
($10 tickets for Cinebuzz members)
The Greatest Showman
Alien
Moulin Rouge!
Die Hard
Home Alone
The Nightmare Before Christmas
(All tickets $10)
Labyrinth
Beauty and the Beast
Pulp Fiction
Jaws
From Dusk Till Dawn
The Greatest Showman
Alien
And pretty much every Harry Potter film ever made, check their site for all the sessions.
Monday doubles – 2 films for $15
The Shining & A Clockwork Orange
Alien & Aliens
The Grand Budapest Hotel & All About Eve
Donnie Darko & Parasite
Missed Clairsy & Lisa? Catch up by clicking play below!