It was the art installation that divided Perth.
Two faces, that of a boy and a middle-aged woman, were put up at the Cockburn Train Station in 2006 and looked out onto the Kwinana Freeway.
Back then, Public Transport Authority spokesman David Hynes said the images were not actually real people but "merged photographs" of local people – not missing persons, someone's Nan, or the latest in Australia's Most Wanted.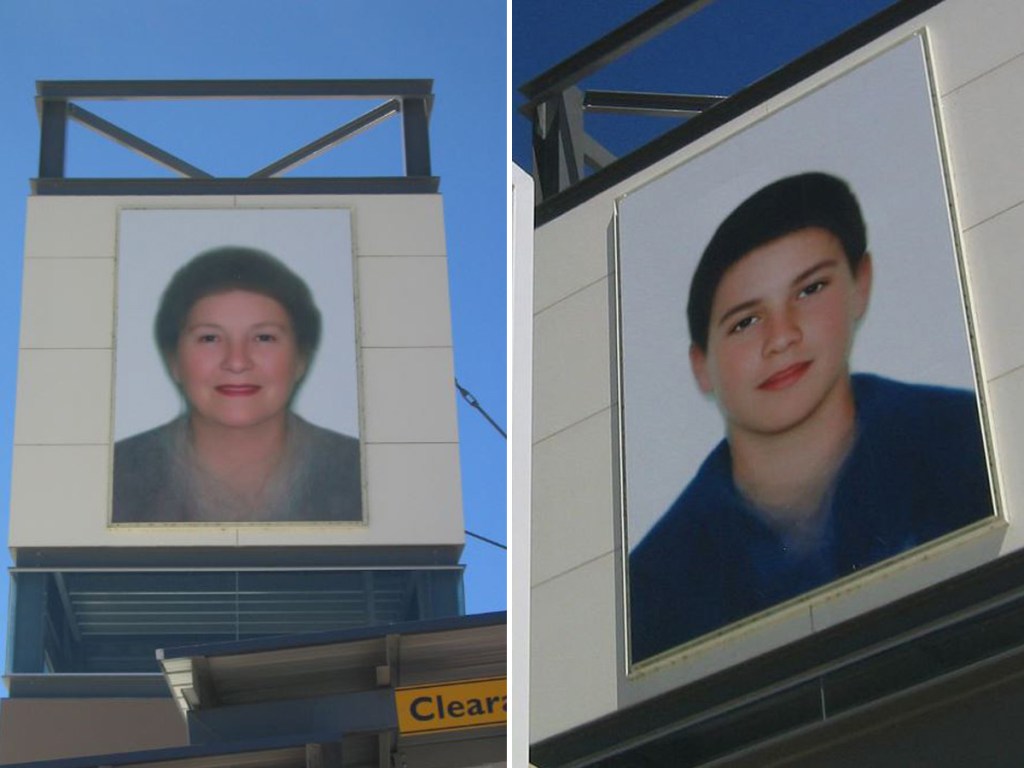 Last year, the faces were taken down as, well, they'd seen better days.
Transport Minister Rita Saffioti said at the time that it was going to be put to the local community about what should replace them.
Since then, more than 2,400 voted on four options: New artwork, clock, digital screen or… the return of the controversial Cockburn Faces artwork.
Here's the results:
Of 2413 survey entries
43 per cent opted for a new piece of artwork. Some of the common themes suggested included indigenous artwork, native fauna, flora or landscapes, and works created by local artists.
37 per cent preferred an analogue clock
12 per cent wanted a digital advertising screen
8 per cent were keen for a return of the faces
The Public Transport Authority will put out a call through Tenders WA in the coming months for local WA artists to enter their designs.
Submissions will be shortlisted to three, before going out to a community vote.
"Thousands of people travel past this tower each day, so it's no surprise that this survey was so popular," Ms Saffioti said.
"The community has spoken and, with almost half of the votes going for new artwork, our attention will now turn towards selecting an appropriate piece for the tower.
Jandakot MLA Yaz Mubarakai said we will always remember the Cockburn Faces.
#neverforget
Missed The Bunch with Clairsy & Lisa? Catch up by clicking play below!