If someone has lost a rather impressively long rat's tail, it's OK, we found it.
The lone, plaited lock of hair was tied to a pole in the multi-storey carpark at Carousel Shopping Centre.
The bloke who posted it to Facebook said the hair lackey was still attached.
He added some info about where to find it if it's yours…
"…it's located on the ground floor towards the Albany Hwy side on a trolley return bay."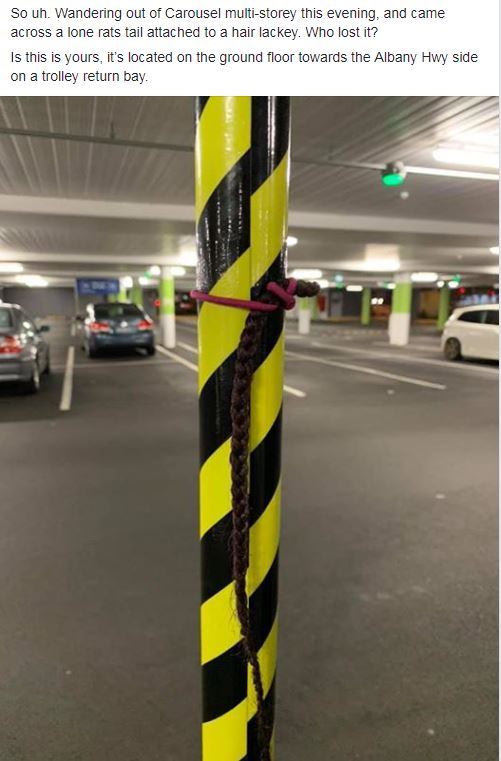 Missed The Bunch with Clairsy & Lisa? Catch up by clicking play below!