The epic tribute to Bon Scott and AC/DC on this long weekend is set to shut down 10km of Perth's Canning Highway as a convoy of slow-moving semi-trailers will make up a roving concert between Canning Bridge and Fremantle.
All the bands will be performing AC/DC songs only, in their own unique style.
If you're thinking how the hell you're going to make it to the Highway To Hell, we got you.
We have all the info and links you'll need for the event and 96FM will have traffic updates right up until 11.30pm, so keep it locked.
Also, all long weekend, 96FM will be featuring the legends of real music in triple plays from AC/DC, Bruce Springsteen, Eagles, Rolling Stones, U2 and so many more.
The basics…
Sunday, March 1
Canning Highway
Activities kick off at 4pm, trucks start rolling out from Applecross at 5pm. It's due to wrap up by 9.30pm
Who's performing on the trucks?
Pigram Brothers
Dom Mariani with the Tommyhawks
Steve n Seagulls
Carla Geneve with the Floors
Shonen Knife
Odette Mercy with Mathas
Amyl and the Sniffers
Abbe May with The Southern River Band
Artists on the trucks will be performing along the entire highway (except between Rome Rd and Preston Point Rd, where they will take a quick break).
The trucks will also be stopping at 9 stop points along the highway (in the four zones) where they will be performing a song in its entirety.
Getting There…
…by public transport (recommended)
Transperth will be running extra services but remember it will be busy so, you know, allow plenty of time.
If you're travelling with your fam, a FamilyRider for $13.10 (cash only yo) which accommodates for two standard and five concession tickets there and back – this means you can avoid the crowds at ticketing machines on your way home.
Canning Bridge Zone
Best for – watching the trucks kick off
Canning Bridge to Riseley St, Applecross
Catch the train to Canning Bridge Station and take the short walk down Canning Highway. Additional trains will be operating across the network to get you to and from the event.
Tompkins Park Zone
Best for – massive outdoor stage area featuring bands and the air guitar world-record competition
Tompkins Park, Alfred Cove
There are two options to get to Tompkins Park:
If you're wanting to drive, park at Murdoch University (not Murdoch Station) and take a free shuttle bus to Wireless Hill and then a 10-15 minute walk to Tompkins Park.
The shuttle bus (Route 667) will operate from Murdoch University to Wireless Hill every 5 minutes from 2.30pm to 4.30pm, then every 15 minutes until 6.00pm, then 6.30pm and 7.00pm. Return trips to Murdoch University will depart Davy Street at Wireless Hill from 7.00pm to 8.30pm.
Alternatively, you can catch a train to Bull Creek Station and then jump on a free shuttle bus to Tompkins Park.
The shuttle bus (Route 666) will operate from Bull Creek Station to Tompkins Park every 5 minutes from 2.30pm to 4.45pm. Return trips to Bull Creek Station will depart Tompkins Park from 7.00pm to 8.30pm. No services will operate between 4.45pm and 7.00pm as Canning Highway is closed.
The Valley Zone
Best for – to watch the trucks roll by, plus there's the famous Leopold Hotel
Stock Road to Petra Street, Palmyra
Catch a train to Fremantle Station, then jump on a free shuttle bus to The Leopold Hotel in Bicton.
The shuttle bus (Route 668) will operate from Fremantle Station to The Leopold Hotel every 5 minutes from 3.30pm to 5.45pm. Return trips to Fremantle Station will depart The Leopold Hotel from 8.00pm to 9.00pm. No services will operate between 5.45pm and 8.00pm as Canning Highway is closed.
The Rainbow Zone
Best for – roving performers, choirs, acrobats and kids' activities
May St, East Fremantle to the Rainbow between the bridges in Fremantle
There are two options to get to The Rainbow Zone. Catch a train to Fremantle or North Fremantle Station followed by a short walk to the start of The Rainbow Zone at the Fremantle Traffic Bridge. Additional trains will be operating before and after the event.
Click here for bus service disruptions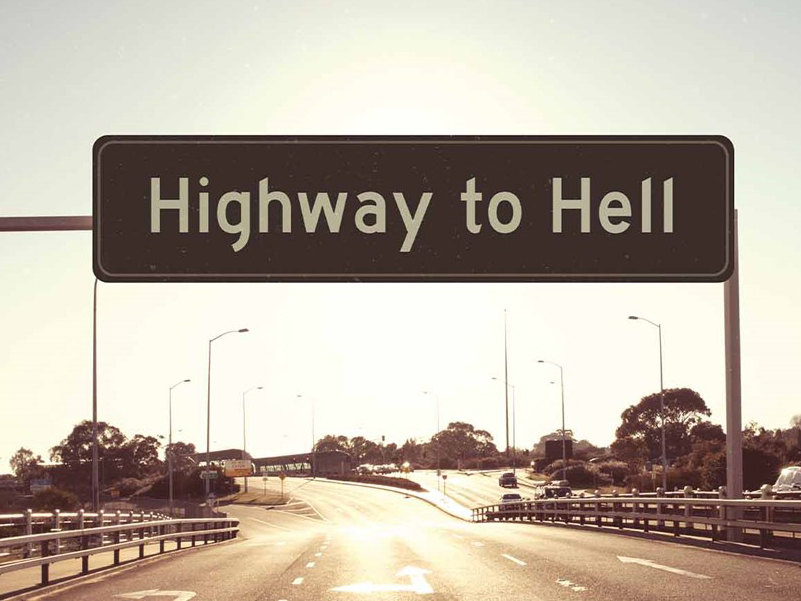 …If you're driving or getting dropped off
Road closures…
Canning Highway from Canning Bridge, Applecross to Queen Victoria Street, Fremantle will be closed to traffic from 1pm and will reopen in sections by 11pm. Leach Highway and South Street will remain open as normal.
I live on Canning Highway. Can I access my driveway?
If you live on Canning Highway between Canning Bridge, Applecross and Queen Victoria, Fremantle, you will not have access to your driveway during the road closure period. If you need to use your car during this time, you'll need to park your vehicle on a side street before 1pm on Sunday March 1 so you can exit and re-enter your area at your convenience.
Can I drive?
You can, but it might be a total pain. Street parking in the area will be available subject to normal conditions. A number of overflow parking areas are within walking distance from Canning Highway. If you must take a car, the event strongly encourages carpooling and perhaps consider parking at Murdoch Uni and catching a shuttle bus.
Shuttle buses will be provided from Bull Creek and Fremantle Train Station.
Any vehicle blocking driveways or obstructing traffic flow will be towed.
Can I catch a taxi/Uber/Ola/Didi/get dropped off by mum?
An exclusion zone will be in place for taxis and rideshares. There will be no pickups/drop-offs within two blocks either side of Canning Highway from Canning Bridge, Applecross to Queen Victoria Street, Fremantle between 1pm and 11pm.
You can only be picked up/dropped off outside the exclusion zone.
Can I ride my bike?
Totally.
Food & Drinks…
Picnics are 100% OK but BYO isn't allowed as the event isn't licenced.
There will be heaps of food and drink options available along the way, including pubs.
What to bring…
Your favourite rock t-shirt!
Comfortable shoes and clothing
Picnics and picnic gear, including chairs. Remember you cannot travel on public transport with excessive baggage and you will need to carry your gear whilst walking to your spot.
Sunscreen and hats
Cardigan or light jacket in case of cooler weather and/or a raincoat or poncho in the event of rain
Water bottle (there will be points along the journey where these can be refilled)
Dogs
As long as they're on a lead at all times and are OK with crowds and noise, doggos are totally welcome.
Handy links…
Missed The Bunch with Clairsy & Lisa? Catch up by clicking play below!