From this weekend, Nature's Window is getting some serious competition when it comes to one of the most Instagrammable spots in Kalbarri.
In what feels out of nowhere, the $24 million, 100-metre-high Kalbarri Skywalk, at the West Loop, will open to the public on June 12.
From one of the highest points of the Murchison River Gorge rim in the Kalbarri National Park, two 100m high walkways stretch out 25m and 17m over the cliff, offering nothing but some hella jaw-dropping views.
I mean, just look at this thing: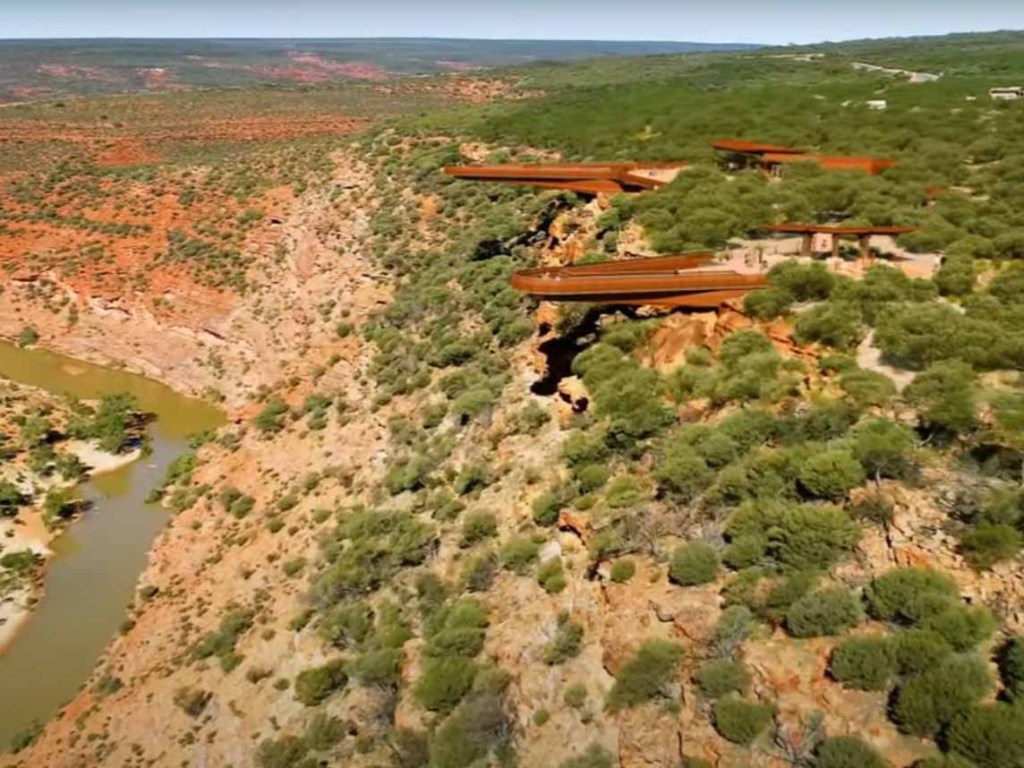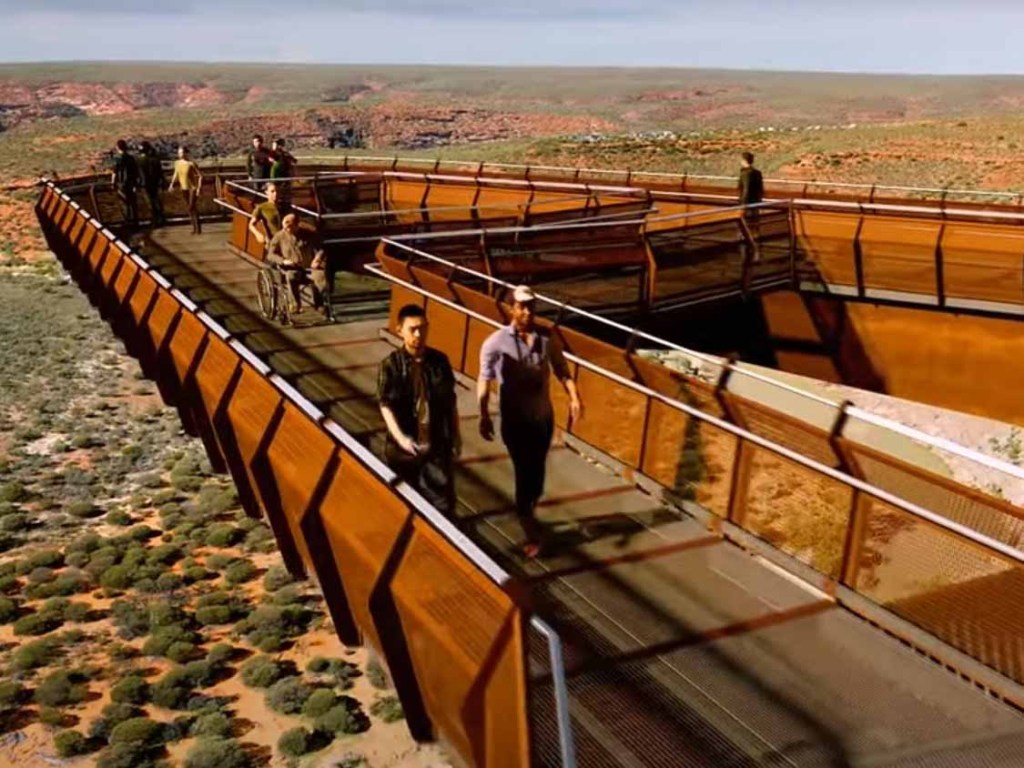 If you're familiar with Nature's Window, the Skywalk is actually on the opposite side of the Murchison Riverbank, so you don't have to go far to get from one to the other.
It's open from 6am to 6pm every day and it costs $15 per vehicle to enter.
Oh, and the virtual fly-through below shows that there's a kiosk, but that's expected later in the year so for now you'll have to bring your own food and water.
Missed Clairsy & Lisa? Catch up by clicking play below!