If you own a car and shop at Karrinyup Shopping Centre, good news, 641 new car spots are opening up this week.
The news came just days after the centre was given approval for an additional rooftop level of the multi-storey car park on the western side.
From Wednesday, June 24, the centre said the following will become available:
578 additional car bays on levels B1 and B2 of the multi-deck car park
Two new entry and exit points to the multi-deck car park off Davenport Street
A new ground level car park near H&M with 63 car bays
Work on the $800 million redevelopment began in November 2018 and if their Facebook page is anything to go by, parking has been an ongoing issue ever since.
I allowed 30 minutes to find parking and I just got stuck in a major jam up. It was just ridiculous. All of the streets around the area were jammed as well. It'll be a long time before I try going there again. I feel sorry for the businesses.
I sadly have no plans on going back to Karrinyup until it's completely finished…. I was there on Wednesday and there were queues to car parks everywhere…. I turned around and left
The person who designed this car park took inspiration from the movie Labyrinth.
The current car parking situation is horrendous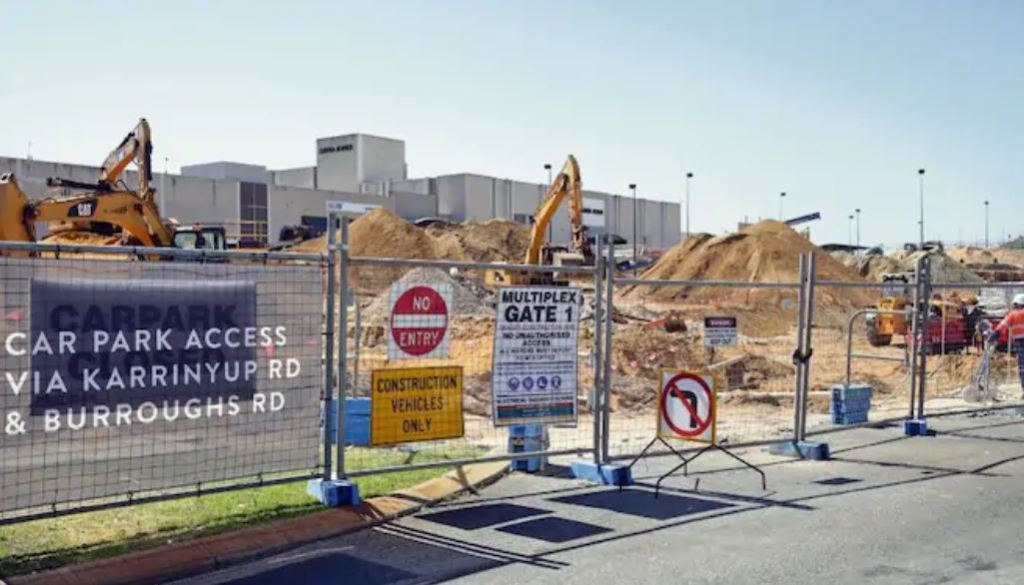 While Karrinyup's 'Fashion Loop' is expected to be completed later this year, the overall development – including a new Coles, Aldi and 10-screen Hoyts cinema – is slated for the end of 2021.
Missed Clairsy & Lisa? Catch up by clicking play below!