WA Police weren't kidding when they said they'd be applying the 'knuckle head rule' if anyone defied the now-mandatory face mask rules.
A man will remain behind bars until his court appearance in 18 days after allegedly refusing to wear a face mask.
Police say the man was spotted not wearing a mask outside a Midland shopping centre on Monday, the first full day of the lockdown.
The man was told to wear a mask and was even offered a free one from police but he allegedly refused and was subsequently arrested.
"Once it was confirmed the man was aware of the legal requirement, had the ability to now comply with that legal requirement, and that he continued to fail to comply the direction, the officers acted in the best interest of the community and arrested him," a police spokesperson said.
Police will also further allege the man refused to provide them with his name and other ID info.
On Monday, WA Police Commissioner Chris Dawson said that while police will take a common sense approach to mask-wearing, they will apply the 'knucklehead rule' if needed.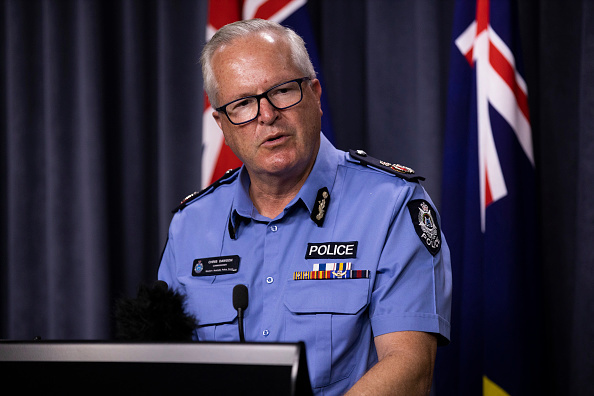 "Simply justify why you're out and please have supporting evidence," he said, such as a work letter or appointment confirmation.
Masks are now mandatory outside of the house, including inside office spaces and while exercising.
He added that those who continue to defy wearing a mask or are belligerent about it would experience the 'knuckle head rule': $1000 fine minimum or arrest.
"If you just don't want to wear one, you will be fined," he had said.
The man was refused bail and is due to front Midland Magistrates Court on February 19.
Missed Clairsy & Lisa? Catch up by clicking play below!