One of Perth's most beloved recurring pieces of graffiti has made a last gasp effort in Leederville.
A couple of months after Greens & Co. closed its doors for good, a familiar ol' tag appeared on the empty café's shopfront.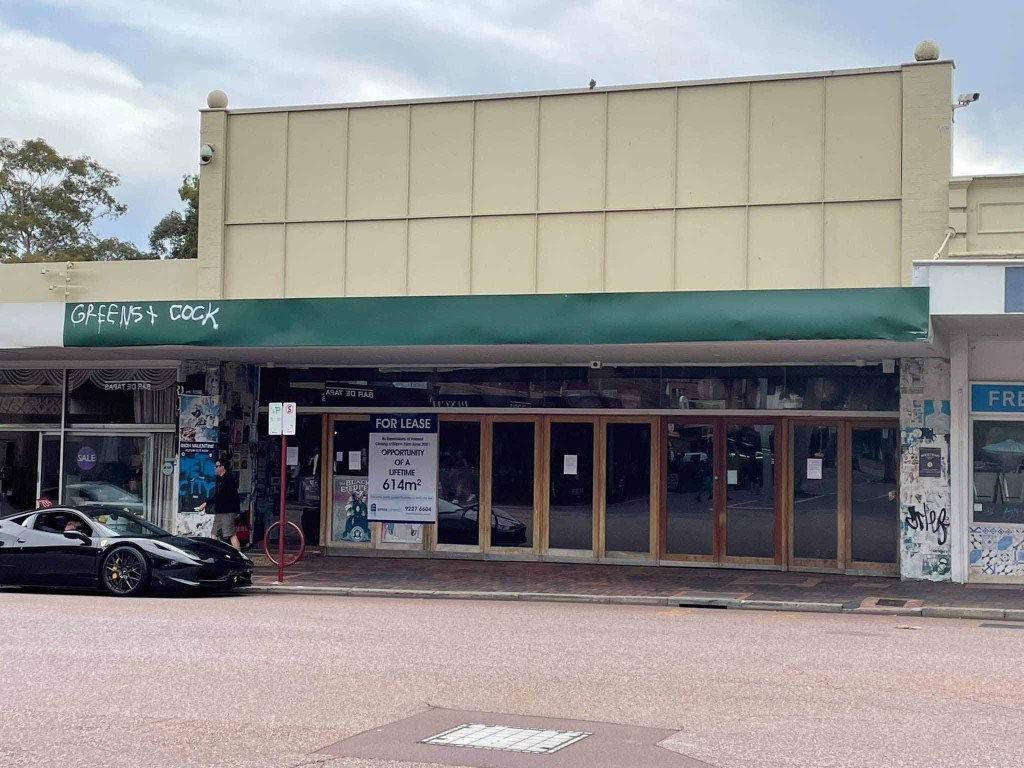 For years, a cheeky 'CK' was regularly spray-painted on the end of the late-night coffee-and-cake joint's 'Greens & Co' sign.
There was also a well-known unconfirmed rumour that the graffiti was an in-house job – the fact that the ABN was registered as Greens and Cock from 2013 until December 2020 is a bit of a dead giveaway – but it was kinda genius. Every time it was 'tagged', it was all over Instagram.
View this post on Instagram
View this post on Instagram
View this post on Instagram
In 2019, the original sign of its locally-known name, Greens & Cock, was listed on Gumtree, hyped as a 'piece of local history'.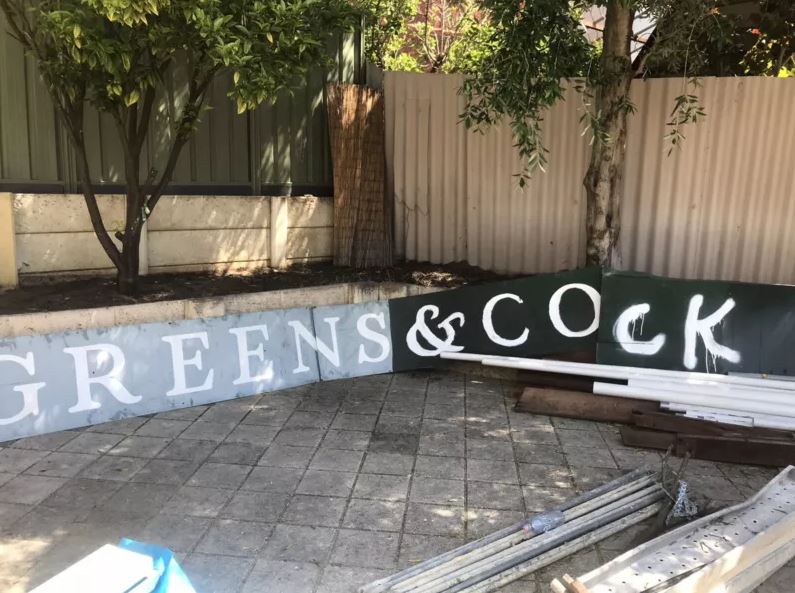 It's understood the café closed over a rent dispute during Covid but, as the Bell Tower Times quite accurately said, "Whoever takes on the lease will have to accept this is how it'll be."
Missed Clairsy & Lisa? Catch up by clicking play below!