The Luna Palace cinema in Leederville is dropping funny, sometimes punny, reminders that it's there despite being closed over restrictions.
On March 22, as the cinema temporarily closed its doors, the marquee signage simply stated 'Back soon. Stay safe.'
Which was like the marquee at their sister cinema, the Windsor: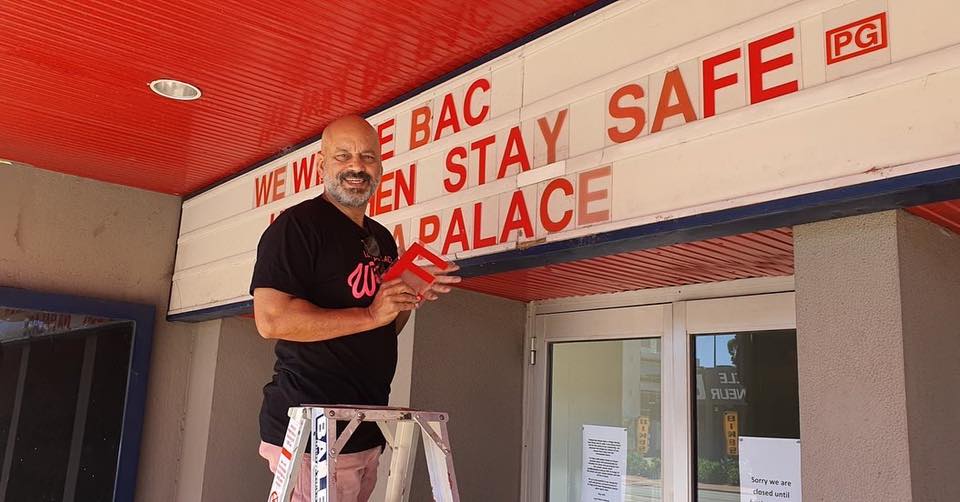 As time goes on, instead of movie titles, locals have noticed small-but-awesome nods to the current situation, and we're living for it.
And, as the Eastern Reporter, um, reported… Luna's Tony Bective was spotted changing it again on Wednesday…
The theatre is also posting slides from its archives:
Missed Clairsy & Lisa? Catch up by clicking play below!