A haul truck has completely decimated a Landcruiser at a minesite in the Pilbara.
It's understood that an employee at Rio Tinto's Brockman 4 iron ore mine – near Tom Price – was doing maintenance on the giant truck on Thursday morning when he ran over… his own ute.
Rio confirmed no one was injured (except to say that a certain someone's ego may or may not have some extensive bruising).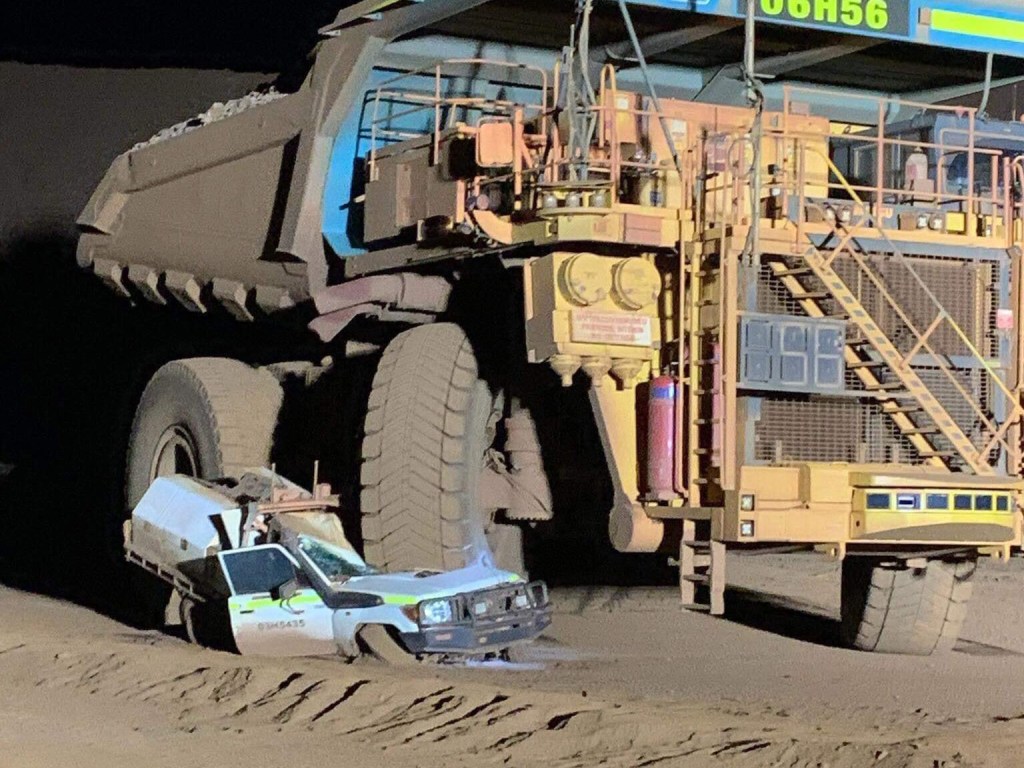 "Safety is our top priority," a Rio Tinto spokesperson told ABC North West.
They said they were investigating the incident.
It was reported that the haul truck had been retrofitted with tech which made it run remotely but was on manual mode at the time.
It's not clear what it might mean for the employee, but the internet says it might cost him "at least a carton" as it "should buff out".
Photo credit: Mining Mayhem
Missed Clairsy & Lisa? Catch up by clicking play below!